The Music Man Project x TEAM LEWIS Foundation
---
The Music Man Project is an award-winning music education and performance charity for children and adults with learning disabilities, founded by UK Disability and Access Ambassador for Arts and Culture, David Stanley BEM. TEAM LEWIS Foundation began supporting The Music Man Project in October 2021 after the murder of long-time patron, champion and friend of the cause, Sir David Amess MP.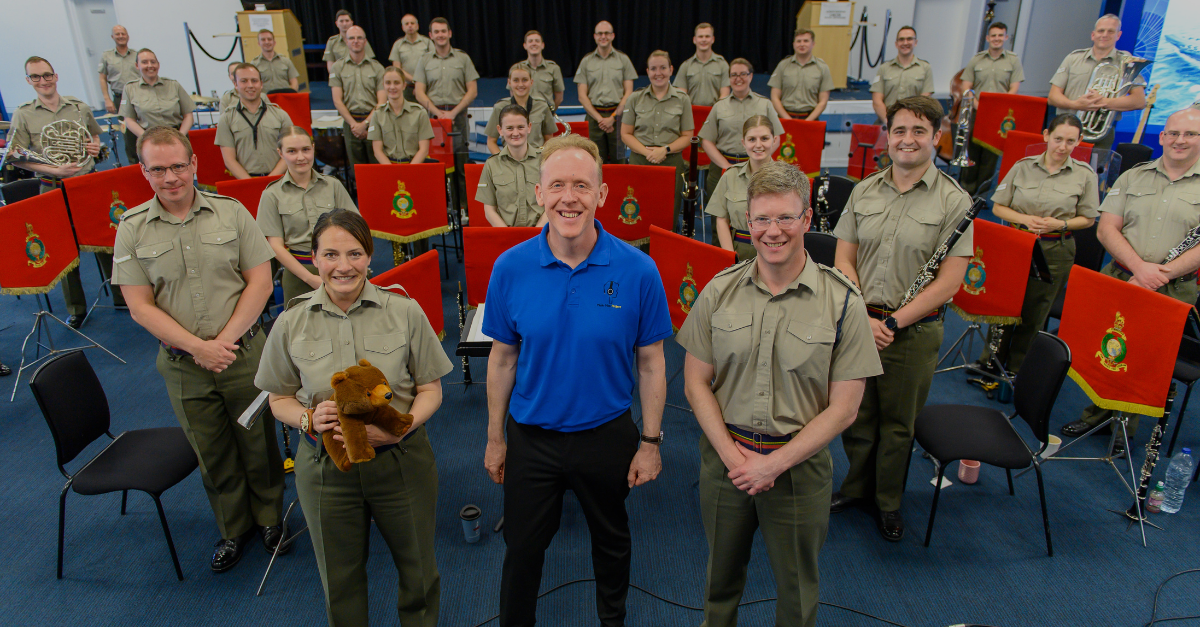 The Challenge
Urgency around updating The Music Man Project's website came as the charity began making huge strides in public awareness of its work. A new website would be a crucial resource for prospective patrons and supporters as The Music Man Project began to raise its profile. We had to act.
TEAM LEWIS completed an audit of the existing site to explain its shortcomings. The audit revealed the host of updates required to improve the UX of the website. An outdated design, difficulty updating the content without need for external paid assistance and confusing structure were all issues to be addressed.
The Solution
Over 8 months, our Project Manager and his team of web builders and designers built the new site to meet the requirements and explained each step of the process. The aim wasn't just to produce a better website. Instead, TEAM LEWIS Foundation wanted to equip The Music Man Project with the skills to maintain and add content themselves. David Stanley was trained in web design, using WordPress applications, and was guided through the maintenance elements, including web hosting, domain registration, maintenance and how to transition from the old site to the new.
The outcome was a new, modern site with a simplified and effective menu, usability across mobile and tablet format and dedicated pages to showcase each regional Music Man Project. The new site was built to enable the David and his team to add content independently, removing the need for external providers.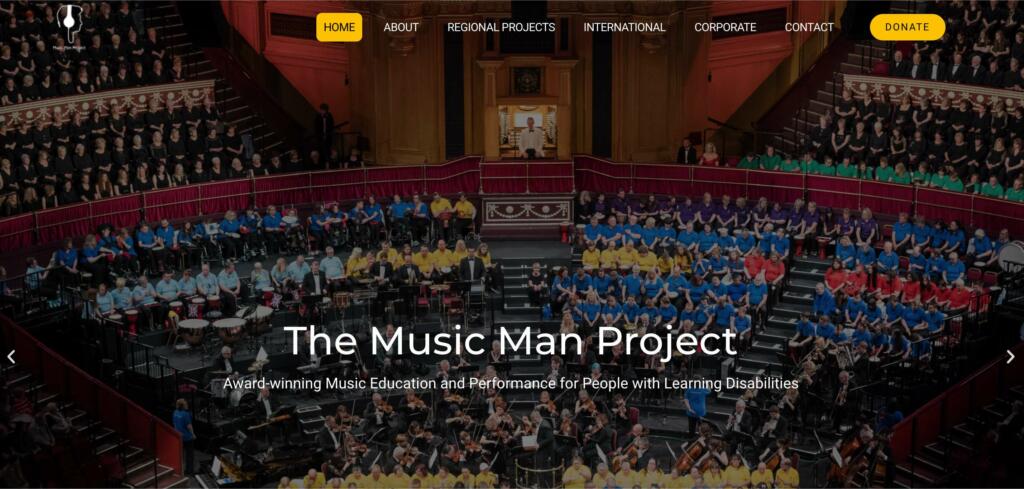 Building the new website helped The Music Man Project to review and improve its core messaging and target audience. The result was a shift away from duplicating online resources which were better showcased on third-party platforms such as YouTube, Flickr and SoundCloud. Instead, the new site focuses on promoting the cause's biggest achievements as hero content, highlighting prestigious performances, celebrating national partnerships and highlighting key activities.
The target audience of the website is the general public, sponsors, other charities and the media. It is now a front window that this acclaimed, multi award-winning charity deserves. TEAM LEWIS Foundation will provide ongoing support through regular audits to secure and maintain the site and ensure quality of content and design is upheld. Check out the site for yourself.
Need assistance with your website development? Get in touch.