Following her graduation from Loughborough University, Cherie looked through countless companies and job opportunities and finally decided to try RISE Academy, here is her story.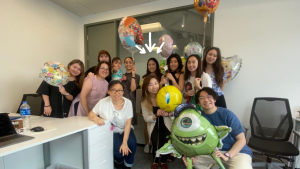 Hey Cherie, what made you decide to join the RISE Academy programme?
Before I joined TEAM LEWIS, I went on browsing the website. I was intrigued by the client works which are presented, such as BMW and other technology companies, and it will be interesting to get an understanding on working with those companies. Besides, I can get a sense of working in different areas, such as marketing, PR, e-commerce, and more. So, I thought this could really leverage my skillsets if I join this program.
What did you think of the interview process?
It was smooth. The interviewers along the way made me feel comfortable and confident introducing myself. I also received some interesting questions to demonstrate the real-life situations such as ways to deal with the sensitive political stance in Hong Kong.
What teams have you been attached to?
I have been attached to teams across APAC with accounts on the tech, lifestyle, and insurance sector. I also received support from TEAM LEWIS Foundation to send my awareness to the chosen local charity. It is a wonderful experience to connect with people all around the world, by sharing and exchanging our cultural values.
Now that you've tried your hand at marketing, what do you think?
Marketing to me was initially researching for trends and looking for a spot for the brand to fit into the competitive market. However, now I learnt that it can be linked to many areas, such as PR, e-commerce and advertising. Overall, I gained many useful skills and techniques from trainings, assessments, and different tasks on hand.
What do you enjoy the most about being in RISE Academy?
For a start, my team has provided me a lot of warmth and support in order to leverage my skills with independence, problem-solving and analytics. This makes me realise that I have to move out from my comfort zone and start writing a new chapter of my life.
Secondly, I have been communicating with different clients through a small digital screen. Although it is hard to meet face-to-face now, this doesn't stop me from connecting with them and learning about the nature of their company.
So overall, working with different people is what I enjoyed most. I get to see and communicate with different individuals. Their beliefs, values, culture, background, and tradition have shaped me as a person.
Do you have any advice for future RISErs?
Be fearless on the challenges you face, and don't give up when you have blocks on the road. Besides pursuing your dream and goals, remember the people who walked along the journey with you. Last but not least, stay calm and focused!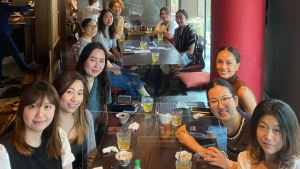 Related content: RISE Academy – Hitting a hole-in-one with client pitches
Ready to kick start your marketing career? Learn more about RISE Academy or talk to us today!