Our recent research report, in support of HeForShe, found that while 77% of people agree climate change is an incredibly significant issue, little over half believe gender equality is as severe. However, these two issues have a deep connection. The effects of climate change are having a detrimental impact on the progress of gender equality.
Related Content: 'The World Is Changing. How Will You Help?' Read The Report.
Of the 8,000 people surveyed in our research, many of our respondents demonstrated a clear desire to see more companies take action on issues like climate change and gender equality. In fact, 30% stated that they would not work for a company that is not environmentally conscious.
The two issues can no longer be addressed in isolation, and everyone must play a part to tackle both. There is mounting pressure on brands and business leaders to actively tackle issues like these, and effect change.
But how?
Here are a few brands that are actively playing a part in the fight for gender parity and climate change solutions. When you are developing your corporate approach to pressing social issues, it is worth considering the following examples.
Related Content: "Greenwashing" or changemakers? How sustainability is communicated in PR strategy.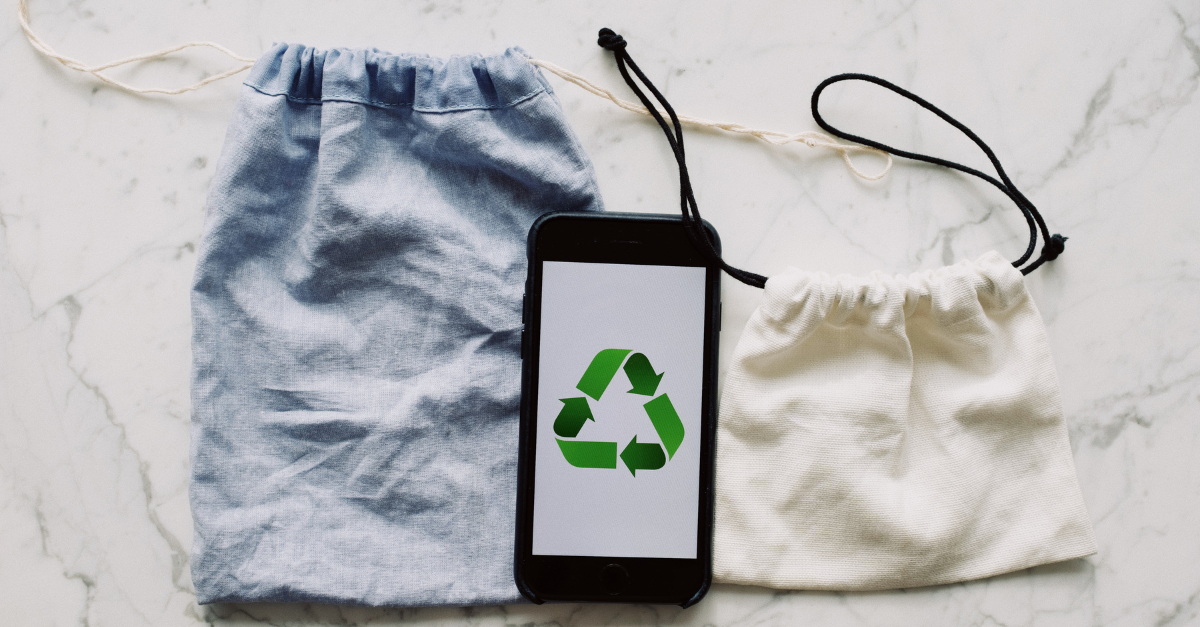 Brands that are trying to improve gender parity or sustainability in their sectors.
Zordan
Zordan is a family-owned brand that designs and creates furniture for luxury stores. As well as selecting only the most sustainable materials on the market, Zordan has also developed an innovative, minimal impact website to reduce its carbon footprint. It is designed to minimize the electric energy generated when browsing online.
The brand has also developed a system to analyze the carbon footprint of each store. This allows Zordan to measure the environmental impact of a shop, identify areas for improvement, and which alternative systems can be implemented to reduce that shop's carbon footprint.
What is it doing well?
Zordan has been able to create a system that measures the environmental impact of what it does, enabling it to make a tangible positive impact.
Medtronic
The global medical technology company has been working on closing the gender pay gap and creating a more sustainable way of working. Championing its 'zero barriers to opportunity' values, Medtronic reported in 2021 that 25% of its board members were women.  In 2020, the organization had achieved 99% gender pay equity for its global employees, in fact reaching 100% in the US. Additionally, Medtronic's Supplier Diversity program aims to engage and support businesses owned and operated by women, and other minority groups. The program spent $265 million on women-owned businesses in 2021. Medtronic's next step is to achieve a 45% representation of women in management roles globally by 2026.
What is it doing well?
Medtronic is transparent with its efforts on both gender equality and sustainability by sharing its path to achieving these goals through specific timelines.
Stella McCartney
The British fashion designer has introduced various  sustainable  methods of production for her collections. From recycled materials to the ban on leathers, furs, and feathers, McCartney has always been committed to creating clothes that do not harm the environment.
The company is also using the Environmental Profit & Loss (EP&L), a ground-breaking tool developed by Kering to help companies understand their environmental impact. Stella McCartney uses the EP&L to measure the impact of every part of the business, from the raw materials used to the way clothes are made and sold.
What is it doing well?
Stella McCartney has long been an advocate for sustainability in fashion, and a direct action of that is utilizing EP&L to measure environmental impact.
Daikin
In past years, Daikin Industries has started a revolution in the HVAC sector. The brand has introduced the R-32, a new refrigerant gas for air conditioners and heat pumps with a GWI (global warming impact) one third lower than its predecessors. This system makes it possible to reduce the impact of heating and cooling systems. After licensing R-32, Daikin decided not to keep the competitive advantage, but to share the license with all competitors to help the HVAC industry achieve more sustainable products.
What is it doing well?
Daikin has not only revolutionized the HVAC sector but has done it in a way that allows other companies to use the same system to have a bigger positive impact on the environment.
Why This Matters
Big and small actions are being taken every day around the world to support both climate challenges and gender inequality. However, we still have a long way to go until we reach our global goals.
"40% of our respondents stated that they want to see companies use sustainable products in the office and consider sustainability within the company supply chain."
There is still a disproportionate view of the issues, with millions of people unaware of the gravity of the situation. Businesses and brands have a responsibility to trail-blaze, raise awareness and bring active solutions.
75% of our respondents think government solutions for climate change should involve more women. Companies should focus on including more women in developing their sustainability commitments and be vocal about the problems we are facing.
As highlighted in our report, the gravity of the connection between climate change and gender equality is a key driver for us all to take action.
How is climate change affecting women?
On International Women's Day (8th March), TEAM LEWIS Foundation launched our third collaborative research report in support of HeForShe.
The report revealed that a staggering 80% of people displaced by climate change are women. The report goes on to explore, specifically, the new challenges gender equality faces in this changing world.
Learn more about the relationship between climate change and gender equality and discover how people perceive the two issues. You can read more about the TEAM LEWIS report here.