Born after 1996, Gen Z is coined as the "TikTok Generation" — they have never known a world without internet, were raised in the Great Recession and experienced a coming of age in a global pandemic. Brought up in a time where content and information are freely shared and increasingly accessible, Generation Z is on track to be the "most disruptive generation ever." Their collective income is expected to reach $33 trillion by 2030 and surpass that of Millennials the year after.  
The "new kids on the block" are now adept adults, young consumers and fresh talent. Brands, marketers and employers alike are eager to connect with the younger generation. 
As young people committed to aligning their choices with their values, how will Gen Z adapt to the world of work and consumerism? Or rather, will they change the world to adapt with them?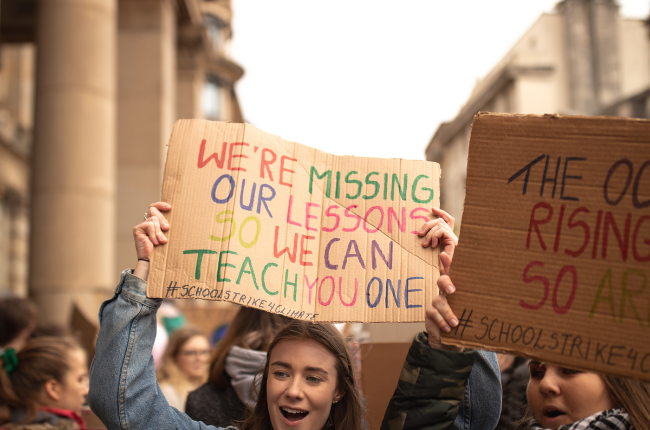 Related: Sustainability and Gender Equality: Brands to Watch 
The Sustainability Factor
In a global study conducted by TEAM LEWIS with UN Women's HeForShe, Gen Z was found to prioritize climate change and gender equality as the third and fourth most pressing social issues respectively, following economic opportunity and LGBTQ+ rights. Other generations are lagging behind with only 51% of boomers sharing the same view.  
From Greta Thunberg's Fridays For Future to U-Recycles Initiative's Oluwaseyi Moejoh, Gen Z is not just a part of the environmental movement — they're leading it.  
A look at the generation's social media feeds reveals the link between Gen Z and sustainability. With #sustainability pulling 12M posts on Instagram, trending #thrifttok videos on TikTok and Depop hauls on YouTube, the social landscape is dominated by Gen Z's appeal to environmental awareness. They are not just using their platform to share content. Gen Z also holds a culture of accountability powered through social media call-outs, even for some of their cult-favorite sustainable brands as with Reformation's CEO resignation over racist incidents and Everlane's union-busting. 
For Gen Z, sustainability is not just black and white. They understand that climate change is a universal concern and environmental justice is about saving the planet by saving people. They are most likely to be aware of climate change's disproportionate effects on women and are also most likely to engage in discussions after learning about the intersection of climate change and gender equality. So, tacking on "recycled materials" and "sustainable practice" in your mission statement won't cut it if you don't practice what you preach.    
The bottom line? Gen Z is demanding change, and they want brands to step up.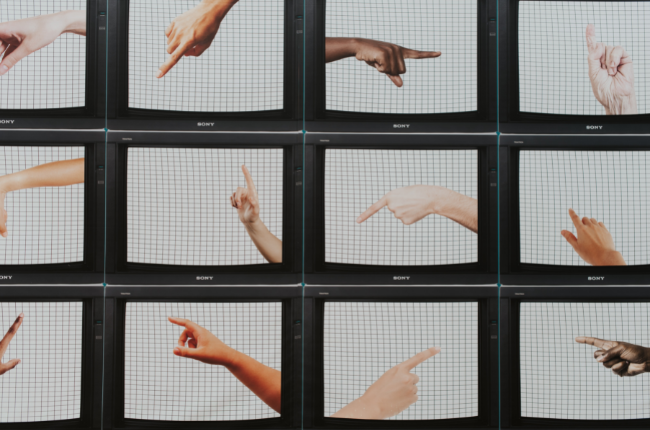 Gen Z as the Consumer Activist
To appeal to a new era of conscious consumers, retailers and brands can start by listening to their audience's preference in shopping.   
According to First Insight, Gen Z, like Millennials, are more likely to make purchase decisions based on their values. The majority of Gen Z shoppers prefer sustainable brands and are even willing to spend an additional 10% more for eco-friendly products. In fact, 3 out of 4 Gen Z consumers prioritize sustainability over brand name when it comes to making a purchase.   
For sustainable fashion trends, Gen Z consumers are often averse to fast fashion and are keen to purchase second-hand, seen in the success of brands like Depop, ThredUp or the RealReal. Leading a sustainable future for brands doesn't have to cut into profit. Since 2019, the resale market for apparel surged up to 55% and is now worth $40 billion. Even the luxury sector is taking note. Understanding the largely untapped potential of reselling luxury brand goods, Kering, the conglomerate that houses brands like Gucci and Saint Laurent, kicked off the resale race with a 5% stake in the French luxury resale platform Vestiaire Collective in 2021. 
Gen Z's influence on sustainability-first purchases is also seen in their Gen X parents and Boomer grandparents. Nearly 90% of Gen X consumers are willing to spend 10% extra or more for a sustainable product, compared to just 34% in 2020. Meanwhile, participation in recommerce jumped almost 30% by Baby Boomers in a year.  
As Gen Z matures into a consumer activist with income to spend, brands must listen to their new consumer's voice and follow their dollar in prioritizing sustainability in order to stay competitive.  
Gen Z as the New Hire 
As value-driven consumers, Gen Z continues to seek meaning beyond their personal purchases and into their professional life.  
Companies that don't take note of Gen Z's expectations will be missing out on a new wave of talented candidates. In our report New Rules: How Gen Z Is Changing the World of Work,  96% of Gen Z believe that businesses should be involved in solving social issues, while over half refuse to work at a company that doesn't share their values. Unsurprisingly, Gen Z applicants are also invested in a company's DEI efforts when evaluating employment opportunities, defining "diversity" to include race, gender, diversity of thought and inclusion.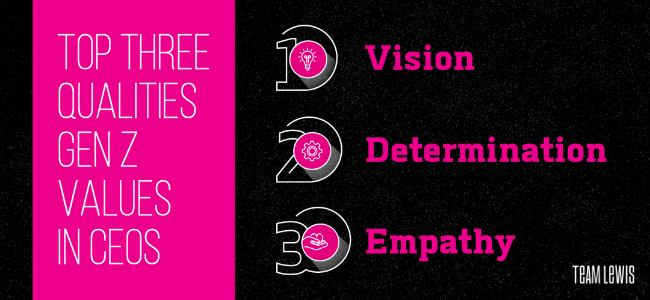 So, what can brands do to align with Gen Z's values?  
Avoid Greenwashing 
For Gen Z, sustainability isn't just supporting "green brands." They want to see the receipts. That means transparency of ethical practices in every aspect of business. Understanding the intersectionality of sustainability means showing your efforts to reduce CO2 emissions and revealing the working conditions and supply chain of your behind-the-scenes production.  
Gen Z is also skeptical of "sincere" green marketing from brands. Adding a "sustainable" or "eco-friendly" buzzword to your products or posting an Earth Day graphic won't be enough. Gen Z needs undeniable evidence of your brand's impact. Consider the triple bottom line in marketing. If your brand wants to support a cause with impact marketing, don't just raise awareness with a single infographic. Consider backing them with a donation. Be specific in your commitment and be transparent in your messaging: 
Don't just name a general cause. What specific organization(s) are you donating to?

 

Is your company a proud sponsor of this cause or organization? Is there a connection?

 

How much are you donating? Will this be a set amount, or will you be donating incrementally? 

 

When will this donation take place? 

 
Lastly, continue your support from a one-time benefit. Consider extending your commitment to a cause by using your platform to educate and inform your audience. This opens a long-term connection between your brand and your audience with a cause that you're both invested in, allowing for greater conversation and impact beyond just a single donation.  
Understand that Representation Matters
Diversity and inclusion in workplace representation leads to diversity in thought in decision-making, greater collaboration and storytelling. In your messaging and advertising, don't tokenize representation for the sake of painting a diverse picture. Do your part in representing historically marginalized communities in all their light — as creative, capable, vibrant, and strong. In your hiring, actively seek out BIPOC, LGBTQ+ and diverse groups to ensure your candidate pool reflects a range of identities for all levels of leadership. Remember that skills can be cultivated in various forms and environments. Consider broadening your job requirements to include those without "traditional" backgrounds.  
Be Authentic 
There is no one-size-fits-all approach to corporate social responsibility. But this should not discourage your company from participating. Your mission statement in unique — so your CSR efforts should be as well. Ensure your actions are true to your company by reflecting not only your brand, but your own culture. Start by asking your team what matters to them and what they would like to see from their employer.   
Want to learn more about your brand's role in the fight for gender-equal and sustainable future? Read our latest report and take action today.