TEAM LEWIS' Global Creative Operations Director, Arjun Singh, recently said that before brands jump into modern technology feet first, they must ask themselves, 'what is it you are trying to solve?'.
Listen to: The 'Multi-Moment Audience: Breaking Monotony' webinar
2022 has seen a huge shift in the scale of marketing campaigns, and we've seen many brands consider applying new technologies to keep up with this changing marketing landscape. From 3D billboards to flying drones projecting QR codes over Texas, more and more brands are testing new technology to create truly innovative marketing campaigns.
However, as Arjun stated, it is essential that brands remember that applying technology in a marketing strategy needs to be a precise and a carefully considered choice. It must have purpose, solve a problem, stir up feelings in your audience, and suit your brand appropriately.
Basically, it is not one size fits all.
So, how do you get it right? Whether you are a B2B or consumer brand, before you jump on the latest technology bandwagon and splash the cash on a VR headset, we've explored a few examples from other brands that might help you creatively leverage the right tech for you.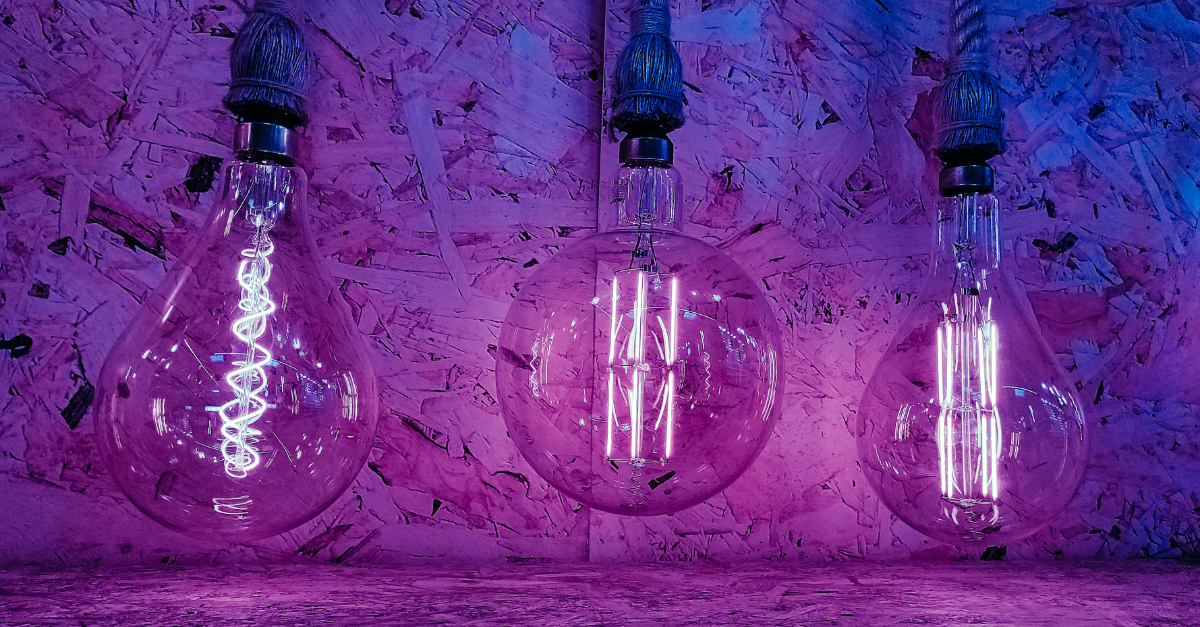 B2C audiences look for: Showstoppers
In the overwhelming noise of today, consumer audiences are looking for originality and disruption. Disruption of the ordinary, cookie-cutter campaigns that clutter their feeds.
According to Forbes, experience-led companies have 1.6 times higher customer satisfaction rates and a 1.9 times higher average order value. Over the last few years, we have seen some good examples of exciting, one-of-a-kind experiences through technology, most recently Nike's 'Air Max Day' 3D billboard in Tokyo. Many consumer brands are looking to this new technology to provide consumers with exciting brand experiences.
Related content: Download the Marketing in 2022: Multi-Moment Audience Report
Augmented Reality (AR) and Virtual Reality (VR) technologies have massively grown in popularity over the last 2 years, and we have seen some notable examples of it in the B2C space. From brands like Google, using AR to show augmented reality to help users navigate better through their phones, to Amazon launching the first AR hair salon in London, which allows clients to use AR/VR to trial products, try on hair colours and visualise new hairstyles before they buy.
These leading brands are displaying how to use technology to better the lives of their audiences. Whether it is through a better way of using navigation systems or picking a hair colour or style virtually, before making an unfortunate decision.
While still relatively new, and the full extent of their uses to brand marketing unknown, there is no doubt that we are progressing further into an immersive digital future. This is signalled by the rise of the Metaverse, Decentraland, and NFTs. Brands could explore how they fit in these new innovative digital spaces.
Creating and selling branded NFTs, much like Tiger Beer's recent Lunar New Year collection, is a sure-fire way to increase consumer loyalty, build hype around your brand and create a memorable customer experience. As consumers purchase unique digital brand items, they are both investing and feel like they take away a personal piece of your brand.
Fashion houses are also testing the waters with NFTs. The high-end brand, Gucci, released an exclusive drop;, a digital version of the brand's Dionysus bag which was sold on Roblox Corp.'s platform. This has opened the fashion industry to new possibilities through co-creation and collaboration with crypto-native fashion brands.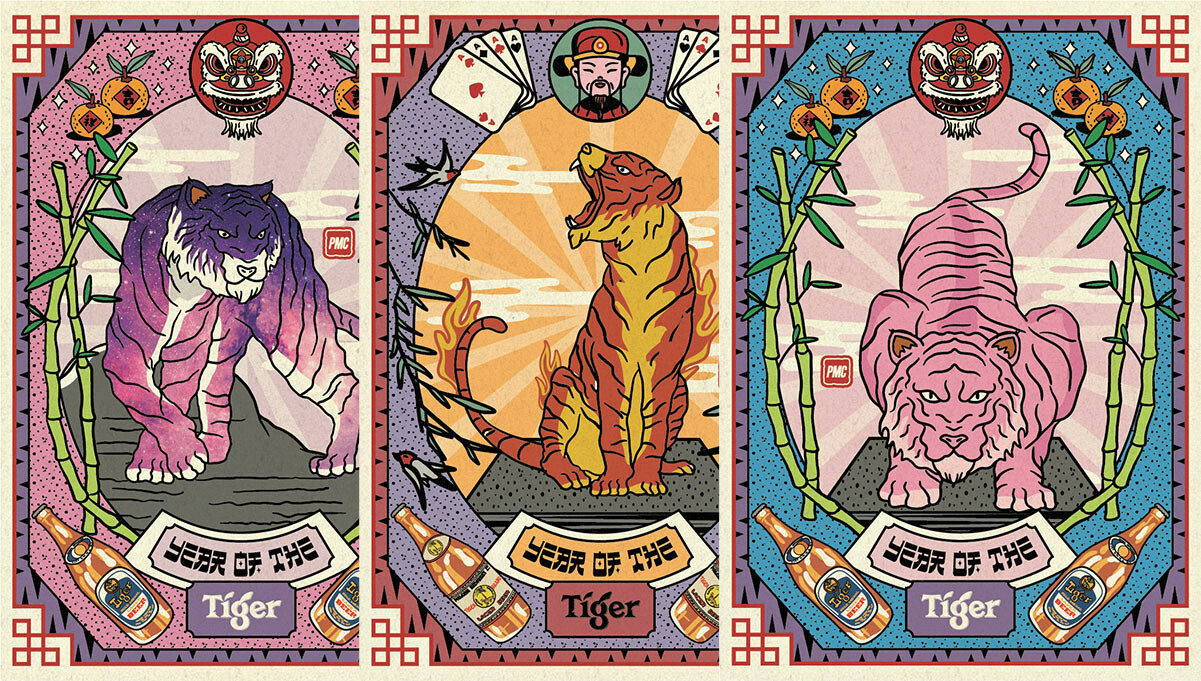 Tiger Beer launched its first NFT collection in Malaysia to celebrate Chinese New Year   
B2B audiences look for: Brand stability, good reputation and aligned goals.
Traditionally, B2B audiences choose brands based on their stability, reputation and values that align with their own. This means that rather than capturing audiences with crazy campaigns on 3D billboards, it is much more important for B2B brands to take a step back and consider the basics. When developing a marketing strategy with new technology, B2B brands must think of their goals as less to earn an immediate transaction like B2C, but more as an investment for long-term opportunities with your clients.
That being said, this does not mean there is no place for these exciting forms of technologies. AR and VR technologies have also grown in popularity in the B2B space, as tools to showcase a brand's products or services. For example, Cisco has launched a 3D product catalogue with over 800 items using AR technology.  This allows clients and prospective businesses to browse the products directly via the catalogue, but also can be used for events or trade shows, where only a handful of products can be brought in.
Another example is the digital twin technology which allows manufacturers of large equipment to visualise and trial a piece of equipment before creating it in real life, such as the Rolls Royce Ultrafan, which is aimed at enhancing the aviation industry. The technology is used to reduce the need to rely on probability-based techniques to determine when an engine might need maintenance or repair. A digital twin allows for factoring in a greater number of possibilities and potential circumstances, without utilising the real piece of equipment.
One final example of a growing opportunity for B2B brands that merges tech and creativity is sonic branding. Our recent research found that globally, consumers spend more than 94 minutes listening to music on a streaming platform. So, whilst consumers are taking a break from the screen, there is opportunity for businesses to reach them with audio. 56% of B2B marketers expect to increase spend on podcasts, as many as an increasingly popular form of content, podcasts will allow brands to reach new consumers and a new audience.
In addition, did you know that voice searches currently make up 20% of mobile searches? This rather substantial market signals the rise of voice technology as a search tool. B2B brands could consider syncing their site information with smart speakers, like Alexa, Siri, and Google Home Hub, as a resource of information for consumers to access in a digital space.
Voice technology presents a relatively unexplored field for marketers to conquer. As an audio tool, it allows consumers to decide how much they will engage without the barrage of information and visual content. Recent research, conducted by Juniper Research, predicts that the digital voice ad industry will reach a value of $19 billion by the end of 2022, voice technology and advertising is definitely a field to explore.
Related content: 5 Ways B2B Marketing can Go From Boring To Brilliant 
Why this matters:
Whilst it is true that businesses must remain aware of new tech trends and developments, it is important to remain cautious and avoid being distracted by the latest craze. No two businesses are the same, therefore not every new form of technology is relevant. Taking the time to consider your brand's goals and what will best reflect your brand and resonate with your audience should always be the first step when considering any technology.
By thinking audience first and technology last, it will allow brands to leverage technology and create exciting disruption in the market effectively and creatively.
Need help bringing creativity to life? Check out our services here or talk to us here.