Online shopping has been both a boon and a bane for many different brands. With the rapid adoption brought about by the pandemic and changes in purchasing habits, many brands had hoped to see a drastic uptake in online sales. Unfortunately for most, online customer purchases just don't compare to the brick-and-mortar sales figures that brands were used to seeing.
While the pandemic has indeed accelerated the adoption of e-commerce and exponentially increased online sales for most brands, the results show that brands, especially consumer ones, cannot rely on a single channel for brand awareness and conversion. Winning brands leverage a mix of channels, like social media, an online store, and even a live chat function. Brands that last evolve their digital marketing to fit the customer's needs. Essentially, your digital marketing strategies need to adapt with the times.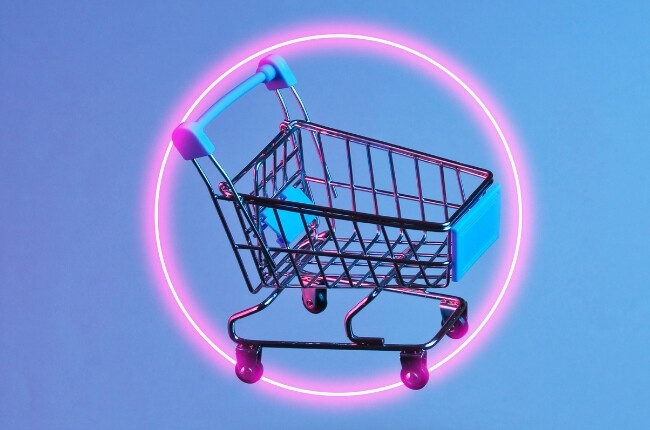 This is also where many small to medium-sized businesses fall prey to the idea that they are sheltered from the economic problems resulting from the pandemic … as long as they embrace online commerce and cater to online shopper preferences. However, this simply isn't true for the following reasons:
Target Audience Is Everything
If your product or brand isn't reaching the right potential customer, there will be zero conversion and very little brand recall. People are being served thousands of online ads daily – from Google shoppable ads to ads within Facebook feeds, product recommendations within apps on mobile devices, and the list goes on. The average online shopper has grown blind to the barrage of online advertisements and is less likely to pay attention unless they already have intent to purchase a product in the same category.
The bottom line is that brands need to know their potential customer well and ensure that ad targeting is mapped to the right audience profiles, interest spheres and search keywords. By understanding consumer profiles and the targeting mix, online retailers should start to see a healthier conversion rate for their campaigns.
People Don't Purchase Unless Encouraged
The pandemic brought changes in consumer purchasing behaviour and while a vast majority have taken their purchases to an online store, what they are buying and how much they buy has drastically changed. Middle to low-income earners have increasingly become more conservative with their spending. This audience prioritises daily necessities, like groceries, hygiene care, and other recommended products, over other luxuries. Previously loyal customers have shifted their purchasing focus.
So, unless a product is seen or heard, the desire to purchase is minuscule. This is where influencer marketing plays an important role in conversions and helping brands engage potential and existing customers online for new product launches. This is especially true for sectors such as healthcare, wellness, home and décor and baby care.
Impulse Buy and Point-of-Sale Is Almost Non-Existent Online
Generating a see-and-buy impulse online is more difficult than traditional brick-and-mortar models. Additionally, search algorithms are based on current purchasing habits which mean you're unlikely to get a recommendation to purchase something more off-the-beaten-track. So, unless you are searching for massage or spa treatment, the thought of buying a new luxurious footbath may not cross your mind. Having said that, even with spa or massage keywords, a foot bath product page might not even be part of the product recommendation.
On the flip side, walking past a nail salon might take you into a consideration mindset as you start to wonder when the last time was that you indulged in a pedicure, if you'd even make the effort to leave your home or if making an appointment during COVID is even possible. According to research, impulse buying contributes up to 62% of in-store sales. Clearly, it's difficult for online commerce to compete with physical, in-person sales volumes.
How Should Brands Approach These Challenges?
Research and Data
In order to get the right channel and marketing strategy mix, start with understanding your target audience's buying behaviours and triggers. Brands can do this through small focus groups or surveys to obtain greater accuracy. Once these behaviours are determined, brands can then formulate a more definitive marketing strategy.
Take an Omnichannel Approach
Don't put all your eggs into one basket. Every channel has its strengths and weaknesses depending on the industry, distribution capabilities, and accessibility. Going multi-channel ensures you reach as many people as you can. The challenge brands face lies in determining what channels work best. Be bold. Start by experimenting with different channels and once the testing phase is complete, analyse your data, measure your results and adjust your budgets to focus on areas that generate the best performance.
Adapt, Adapt, Adapt
While this may sound like the obvious thing to do, there are still brands today that are unwilling to change their ways or simply do not see a current need to fix an unbroken wheel. If there is one lesson the pandemic has taught us, it's that resistance to change and complacency can lead to the downfall of a brand regardless of industry, size, or geography.
Marketing and communication strategies must always match the needs of current customers and their environments. Monitor your social media channels to get an indication of what your consumers are talking about, what they like about your brand or product, the issues and pain points they fact, and adapt your marketing strategies accordingly. When consumers feel that brands are listening and connected to them, there is a higher chance of increasing conversion and developing brand loyalty.
Need help learning how to boost sales online? Get in touch with us and conquer the online marketplace.