When June rolls around, we have become accustomed to seeing brands update their social media channels and websites until they are appropriately rainbow-tastic.
But is this enough?
The simple answer is no. The cry for action to tackle pressing social issues has gotten louder over the last few years. From gender equality to climate change, more than ever before, audiences are calling for more consistent and genuine commitments from the brands they engage with.
Related content: Sustainability and Gender Equality: Who are the brands to watch?
LGBTQIA+ rights are one of their most highly regarded values that matter to the modern audience. A TEAM LEWIS study, conducted in support of HeForShe, found that 13% of the upcoming Gen Z generation considers LGBTQIA+ rights as one of the most important issues facing society today. This fell second only to Economic Opportunity (19%).
On top of this, more and more global consumers are searching for brands that share their values, and relay them in messaging and campaigns that feel authentic. Our recent research report, Marketing in 2022: Multi-Moment Audience, found that 47% of the global audience cared about the authenticity of a brand's marketing, over things like humour or 'trendiness'.
Related Content: New Rules: How is Gen Z Changing the World of Work?
Why is this important to understand?
These findings represent aspects of the modern audience that brands, business leaders, and marketers must consider when sharing content during months like Pride. Today's consumers cast a more critical eye over brand messages and are quickly turned off by 'woke-washing' only during the notable months of celebrations.
As Pride and the LGBTQIA+ community are celebrated around the world, we wanted to take a deeper look at the brands that take their commitment and allyship seriously. Learn from these outstanding examples of brands that are actively supporting the LGBTQIA+ communities all year round.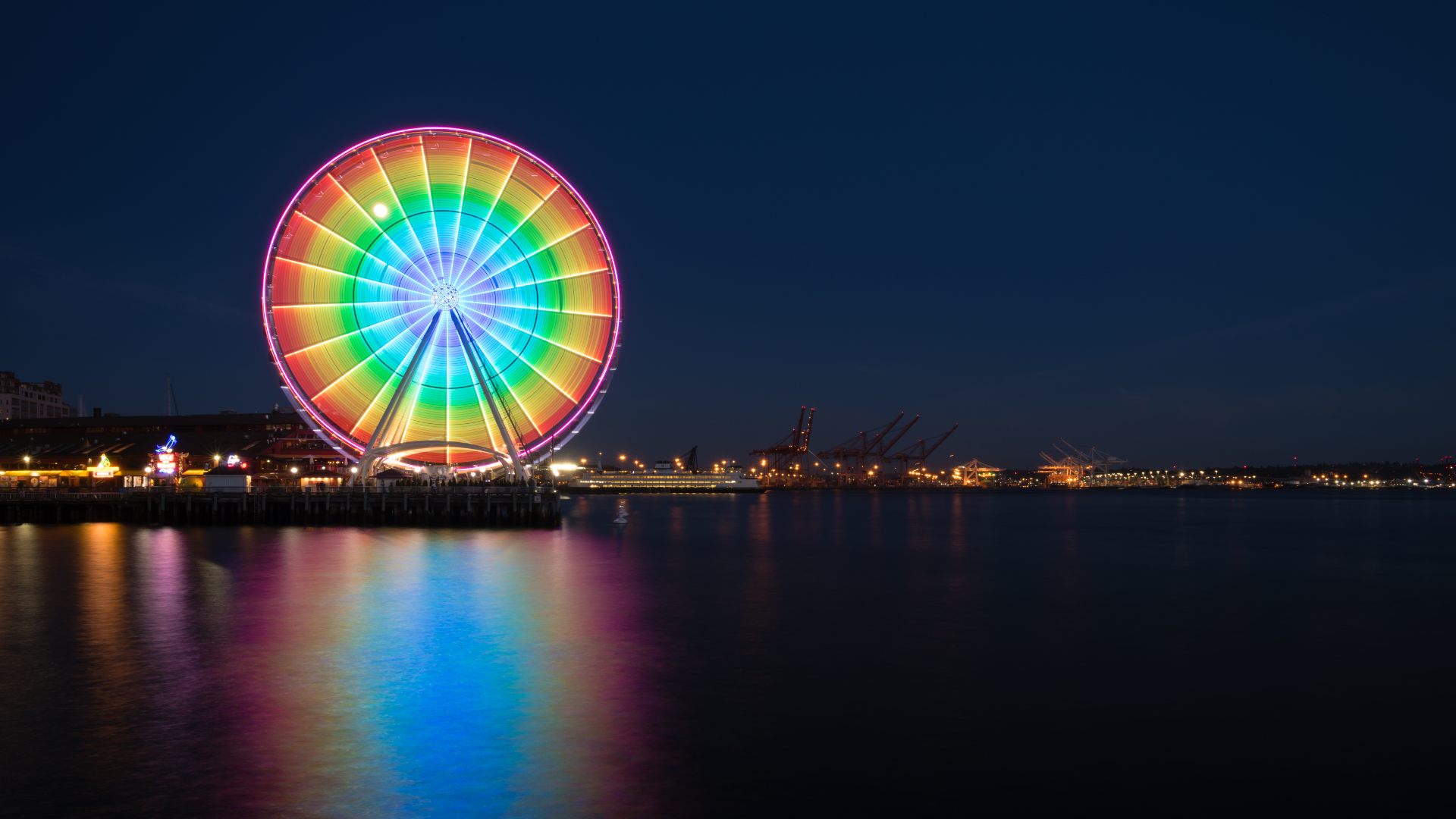 1. Levi's
Levi's has a long history of supporting the LGBTQ+ community as well as a strong allyship amongst its leaders. On top of many years of loud and proud campaigns and fashion collections, Levi's has a long history of activism to advance equality for the LGBTQ+ community. In 2019, Chairman Emeritus, Bob Haas, was awarded the San Francisco 2019 Pride Freedom Award, for his efforts and grass-roots activism for over 40 years. Haas' efforts include advancing education during the AIDS crisis and enforcing progressive workplace policies to integrate HIV-positive employees into the workforce.
What are they doing well?
41% of Gen Z believes that allyship and company commitment to social issues should be led from the top. A company with a strong leadership focused on enacting real change and ensuring equality inspires the same sentiment throughout its company culture. It can also mean that the company is front and center in important socio-political conversations. Levi's demonstrated the impact a consumer brand can have with their recent efforts to condemn the US Department of Health's threats to narrow the definition of gender in 2018. Levi's also supported the rights of a transgender boy who was denied access to his school's bathroom in the 2019 Adams v. School Board of St. John's County Florida suit. Learn about Levi's activities here.
2. Astroglide
Astroglide has made it its mission to exist to inspire any and every individual to explore pleasure and intimacy. The company, established in 1991, has been committed to its customers by innovating inclusive new products, whilst also supporting the LGBTQ communities with the company's give-back initiative.
What are they doing well?
During Pride, and in most of its campaigns, Astroglide's focus is not on promoting its own products, but on using its platforms to educate, change perceptions and raise awareness around the issues that plague the LGBTQIA+ community. For example, the company has recently released an awareness campaign aiming to educate its audience on how to be an ally. In addition, the brand frequently partners with influencers, such as Old Gays from TikTok, and digital bloggers as 'Astroglide Ambassadors'. Astroglide is skilled at reaching a wider audience with its narrative on exploring inclusive sexuality inclusively and safely, using modern platforms like TikTok and YouTube to push its narrative. Discover some of the company's inclusive blogs here.
3. Converse
Converse has mastered developing campaigns that focus on amplifying the voices of the LGBTQIA+ community. The company's annual Converse Pride collection, first released in 2015, consistently develops a narrative that resonates with LGBTQIA+ consumers. Beyond this, Converse has also donated over $1.65million in grants to LGBTQIA+ organizations like the It Gets Better Project, BAGLY, the Ali Forney Center, and Out MetroWest.
What are they doing well?
This year's Pride campaign is focused on the "Found Family". Converse is celebrating with a collection of shoes, accessories, and apparel inspired that celebrate the joy in finding your pride and the community built around it. Converse carefully and cleverly developed a poignant narrative through this campaign that speaks to those who feel on the outskirts of society based on their sexual orientation. It encourages a celebration with their latest clothing range.
4. Wimbify
Wimbify is the first social travel sharing app specially designed for the LGBTQIA+ Community by Sonders & Beach. The app connects a safe and trusted community of real LGBTQIA+ travelers to meet travel companions, local guides and organize accommodation while abroad. Wimbify is a one-of-a-kind travel app exclusively tailoring its services to this community. Its mission is to create a global network of connections, to help the LGBTQIA+ community build new relationships, travel safely, experience destinations like a real LGBTer local, and feel at home no matter where they are. Beginning as an iOS app, the company has since branched out into Android and desktop.
What are they doing well?
In the same vein as brands like Airbnb, Wimbify is a trailblazing company that has opened up the world to consumers. Proudly representing the LGBTQIA+ community, it exclusively supports and encourages LGBTQIA+ traveling in a safe and authentic way, and proudly champions its mission to 'make the world more rainbow'.
How can brands support the LGBTQIA community?
True change and progress happen through continuous work. Pride is not just a trend reserved for the month of June. It is an important topic that brands and businesses should be vocalising all year round.
Here are a few takeaways for brands to consider all year round.
Educate your organisation on language and reflect inclusivity in your brand tone of voice and communications.
Create a safe environment at work, one which breeds trust and openness, and that is free of judgment. Try encouraging your teams to add pronouns to email signatures to promote a safe workplace environment.
Business leaders have a great deal of influence. They should play an active role in the fight for equality and change both internally and externally.
Donate to LGBTQIA+ causes that affect change in your community. It is not all about the money, you can also donate team time and a few pro-bono services.
Be authentic and honest when discussing the topic, and accept that sometimes you can make a mistake. Allyship is all about learning and growing.
Wishing everyone a very happy and safe rest of Pride month.