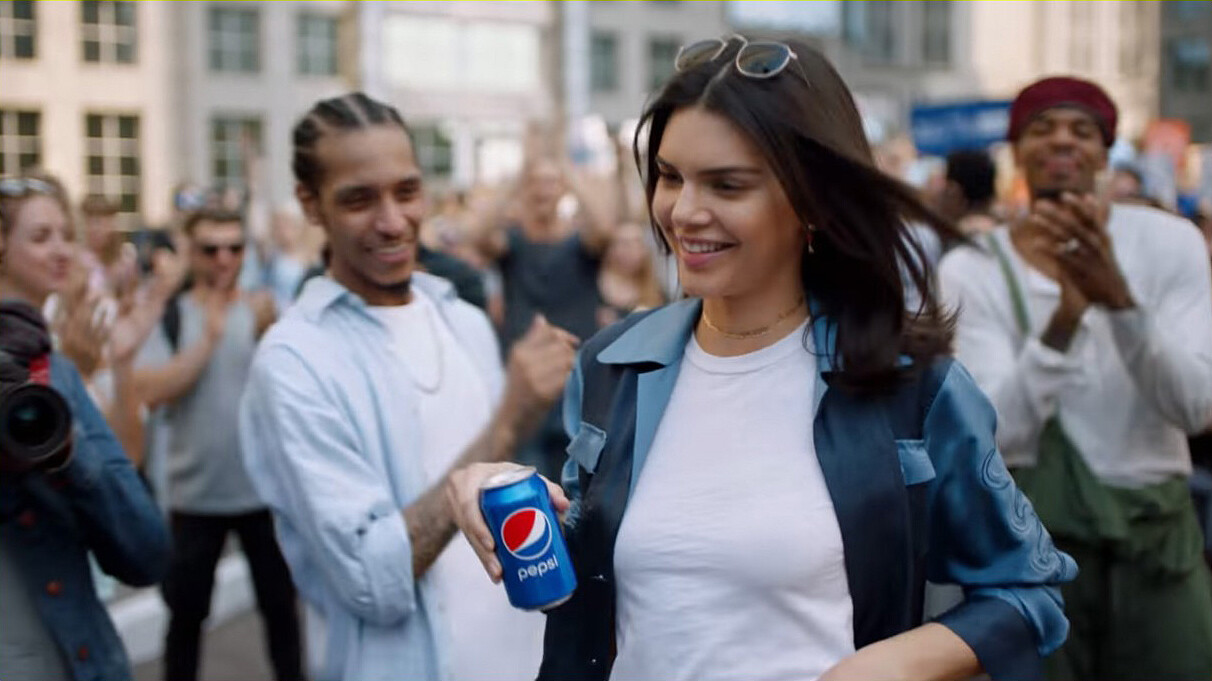 When it comes to political and social issues, brands have more to lose in silence than in speaking out.
That's the key finding of a new report from Sprout Social, which shows that two-thirds of consumers want brands to engage in these kinds of conversations and communicate their values. And more than half say social media is the best place to do this.
That news that might surprise you – whether you're a brand on social media or a guest at a dinner party, expressing your stance on politics is generally regarded as a risky move. Lest we forget Pepsi's disastrous take on the Black Lives Matter protest featuring Kendall Jenner.
But the reality is, we're living in an age where hot-button issues are a day-to-day part of the mainstream discourse… And that's only ramping up. Analysis shows POTUS Donald Trump received some 901.8 million @mentions on Twitter in 2017 – that's 10 times the number of tweets Barack Obama received in his final year in office. Among last year's other most talked about topics were the Women's Marches, former FBI director James Comey and the Charlottesville protests, Echelon Insights found.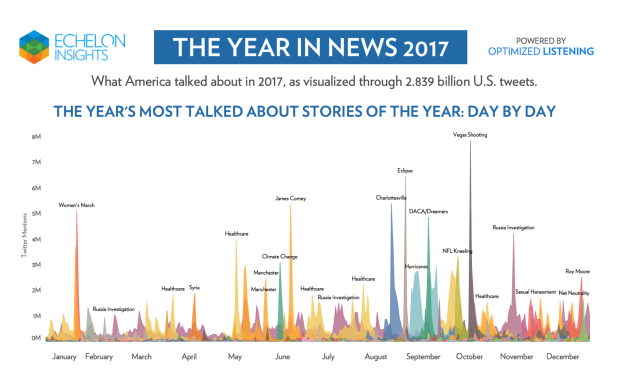 Meanwhile, the tide is turning on social media is relation to the types of content people are seeing. As we discussed in last week's blog, Facebook (the undisputed king and primary trendsetter of the social media sphere) is changing its News Feed algorithm to prioritise "meaningful interactions between friends and family" in favour of typical brand content. That means brands are under pressure to contribute to, or spark those discussions if they wish to continue their News Feed visibility.
So…
Political and social discussions are extremely prevalent on social media, PLUS
Brands are under pressure to contribute in a meaningful way to online discussions, PLUS
Sprout Social's research shows that punters actually want brands to get involved in those discussions.
…. You do the math.
But of course, that doesn't negate the risk *vision of Kendall sipping Pepsi sends shivers down the spine*. There's no doubt, a very fine line between taking a stand on and important issue and alienating large segments of your audience.
So it's essential for brands to be tactical and measured in the way they respond to, or approach this area. Below are a few pearls of wisdom from Sprout Social's research:
Be relevant: Consumers say brands are most credible when an issue directly impacts their customers (47%), employees (40%) and business operations (31%). In this sense, it's important for brands to selectively align themselves with issues relevant to their business, rather than just news jacking for the sake of it – which inevitably has negative consequences.
Be brave: There's a big perception that taking a stance on an issue will divide your audience. But in fact, consumers' most common emotional reactions to brands taking a stand on social were positive. In fact, 28% of respondents said they would publicly praise a brand's stance on an issue if it was in line with their own beliefs, while 20% said they would publicly criticise a company is they disagreed. Either way, the brand is stirring discussion and encouraging so-called "meaningful interactions".
Be aware: Respondents said brands were more effective on social when they announced donations to specific causes (39%), or encouraged their followers to support specific causes (37%). However, 66% said posts from brands were unlikely to influence their opinions on social issues. Thus, it is important to be aware of the limitations of your stance, and use it in the most effective way possible.
To discuss how your brand can express political or social views on social media in more detail, please contact LEWIS' digital and corporate reputations teams.
This Week's Top Social Stories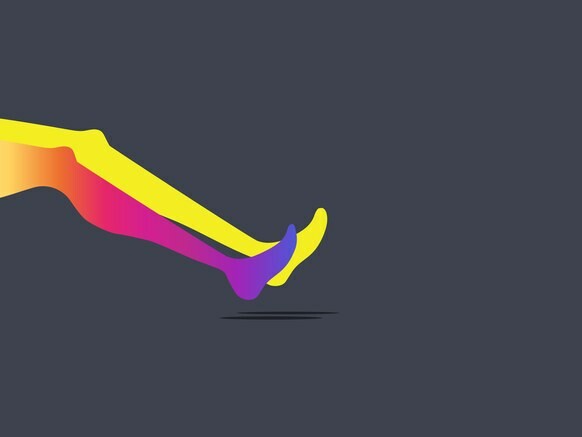 1. Facebook updates rules around influencers tagging paid posts, after revelations the feature was being misused by brands. Read more.
2. Snap has confirmed that users will soon be able to share some types of Snapchat Stories outside of the app itself. Read more.
3. Instagram introduces GIF stickers, which can be added to videos and images in Stories. Read more.
4. Twitter is developing a camera-centred feature, with aim to make video and image sharing easier. Read more.
5. Instagram tests a feature that tells users how many times their profile has been viewed in the past week. Read more.
Winner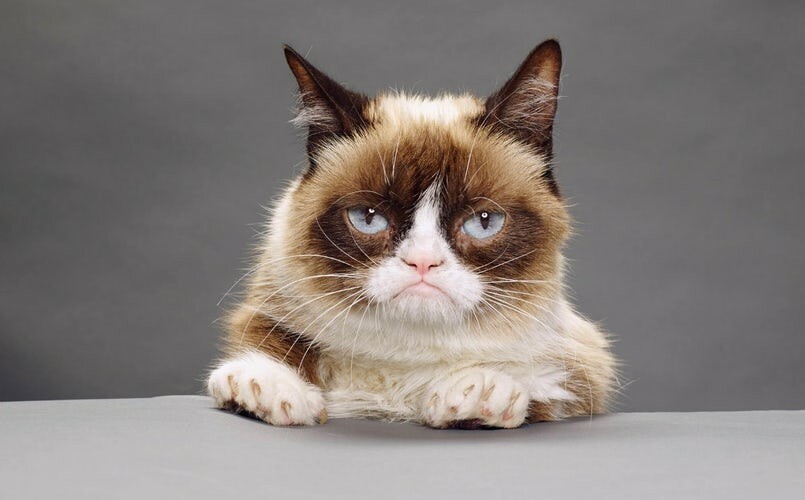 The owner of insta-famous Grumpy Cat has just won a £500,000 settlement against Grenade Beverage, after the coffee company used the famous feline's face on several of its products without a license. To our knowledge, this is the first time a meme has won a court case.
Loser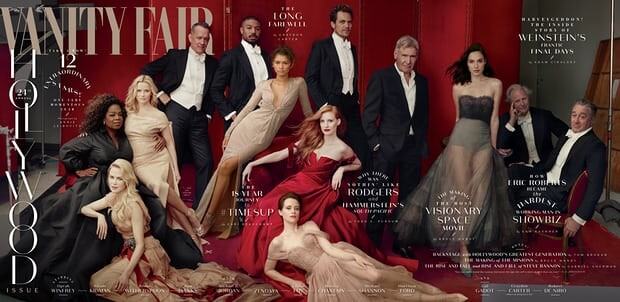 Vanity Fair released its eagerly awaited Hollywood Issue this week. Unfortunately, it was more comical than intended after eagle-eyed Twitter users noticed Reese Witherspoon had three legs and Oprah Winfrey had three hands in two of the photos. At least Reese saw the humour: "I hope you can still accept me for who I am," she tweeted.