A lot has changed in the world in the last couple of months. Of course, there's the health crisis, but something you may have missed is the strengthening popularity of TikTok. The major change? It's not just loved by young teens anymore. So, as the app passes 2 billion downloads, is it time everyone puts 'TikTok' in their marketing strategy?
As discussed in a previous edition of TWIS towards the start of the pandemic (and something that has become even more prevalent during lockdown), people really are seeking comfort in humorous content that cheers them up during this difficult time. This is probably the key reason why TikTok use has surged in the last few weeks – as people are using their phones more than ever to stay connected with the outside world and seeking something to make them smile.
But can these viral dance trends and remixes of a lady looking for her parrot offer more than just 'entertainment'? Without dampening the need for entertainment on social media, it seems that this was the main purpose of all channels (Facebook, Twitter, YouTube) at first, before they also became huge giants for communication and marketing.
While the demographics and format of the channel may mean it's not an ideal place for all marketers right now, below are some themes appearing that it will be important for marketers to keep one eye on over the coming months.
The Influencer Migration
The current situation has stripped influencers of their livelihoods – no more gorgeous travel shots or stepping out in gifted Gucci! These pictures are what has built up their enormous Instagram followings (well, that and appearing on a reality dating show). This has led to many moving to showing their flawless physiques on TikTok instead. Just like Instagram, this still presents a good opportunity for product placement as consumers are still engaged with the influencers.
Viral trends
Like with many 'memes' that originate on one social channel, once they've gained traction, they are often shared on other platforms too – helping them to go viral. From fun dances, to quirky songs or filters, you may have seen these 'TikTok trends' spilling over to other platforms like Instagram or Twitter. Picking up on these trends early on TikTok could put you ahead of the game for predicting viral posts. If you're targeting a younger demographic, then staying on top of these themes could make your content more appealing and relevant to drive engagement.
'Shop now' call to action
TikTok announced it is testing a new feature with allows a brand's prominent influencers to post a call to action button in their videos for people to link straight through to shopping websites. Having this call to action on an influencer's video, instead of a brand ad, replicates the more authentic advertising style which has made influencer marketing so successful.
One thing is for sure, if you work in social media you can't dismiss TikTok's success, and it is certainly something to keep on your radar.
This week's top social stories: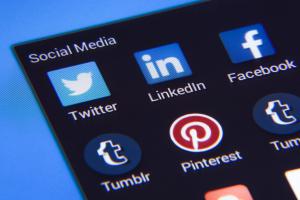 1 billion social media accounts seeing 'fake news'. Read more:
Facebook stocks spike in quarterly earnings report. Read more:
Instagram allows fundraising while live-streaming. Read more:
New updates for Facebook, Messenger and Whatsapp. Read more:
UK creates first 'TikTok' house. Read more:
WINNER:
Chanel the African grey parrot is FOUND!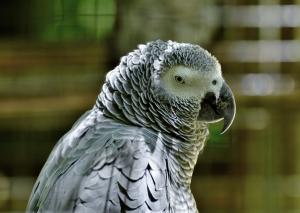 It's the video that has taken social media by storm this week – a lady looking for her parrot named Chanel! Amongst the remixes and imitations, it was easy to miss the news that she has actually been found now.
LOSER:
TV chef shocks nation nearly setting fire to his kitchen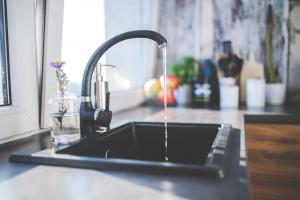 Twitter went into a frenzy this week after chef John Torode appeared live on ITV's 'This Morning' but nearly had a huge issue when he tea towel caught fire. Torode remained calm and put the fire out, but the video was shared on social media as viewers watched in disbelief.
CREATIVE:
Sport England leads #StayInWorkOut' campaign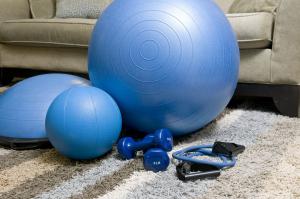 A survey has found that 38% of England is less physically active during lockdown but keeping the nation healthy is of extreme importance during this time. Sport England have launched the 'StayInWorkOut' initiative which is aimed to encourage Brits to take time out to exercise in a fun, imaginative way.
Get This Week In Social direct to your inbox