ACCESS WEBINAR RECORDING
Is authenticity in influencer marketing dead? Audiences today are more skeptical of influencers than ever before. The rapid rise of the influencer space has introduced new challenges for marketers. More brands are investing budgets in digital creators which has led to an influx of paid partnerships and social feeds filled with endless #ad posts. Consumers have become more savvy in these marketing tactics and have begun to "tune out" content that appears inauthentic or overly promotional. While some brands are growing wary of using influencers in their marketing mix, the true value of smart and strategic influencer programming remains.
It's time to revisit authenticity. With the right approach, influencers can be leveraged in an effective way to represent a brand and drive ROI. In the session, hosted by VP Chicago, Megan Maguire and Managing Director of Digital, Jacqui Morgan, we'll present case study examples and draw on experience working with B2B and B2C brands to outline best practices and key learnings in influencer marketing today.
Attendees at this session will learn:
Common mistakes that lead to inauthentic and ineffective influencer marketing strategy
How to leverage data for effective influencer selection and contracting
Maximizing the value of influencer content as part of a 360 marketing program
The live webinar took place at 11:00am PT | 1:00pm CT | 2:00pm ET on Wednesday, August 28.

Meet your hosts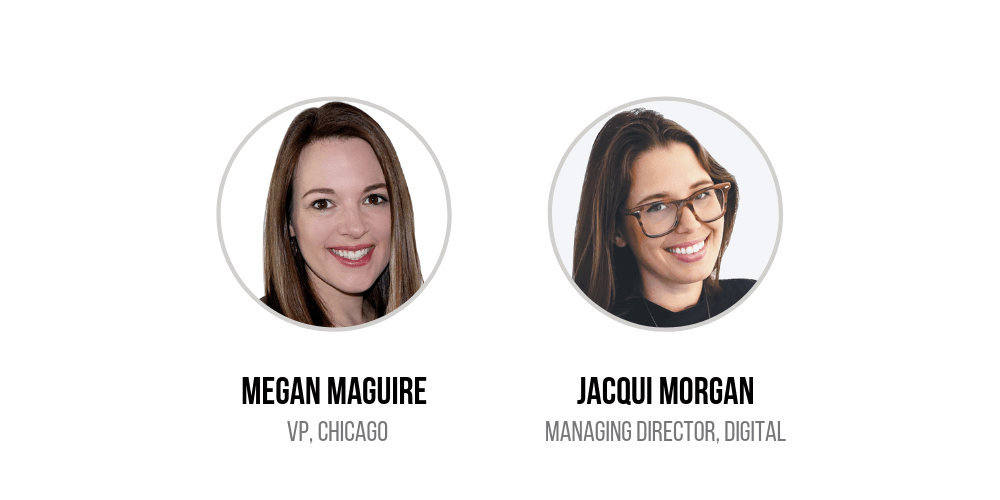 Looking for more on influencer marketing? Check out our blog and find out how we can help.