Why?
Keyword analysis is crucial for building a successful content marketing campaign that ranks for relevant search queries and drives qualified traffic.
A keyword strategy is comprised of topics, ideas, or phrases that people are actively searching within Google, also known as search queries. These search queries are words and phrases that users will type in to search engines with a specific intent to find information in Google's Search Engine Results Page (SERP). Keywords have all types of variants including intent, informational, transactional, commercial, and navigational. Other types of search intent keywords are non-branded, branded and long-tail keywords.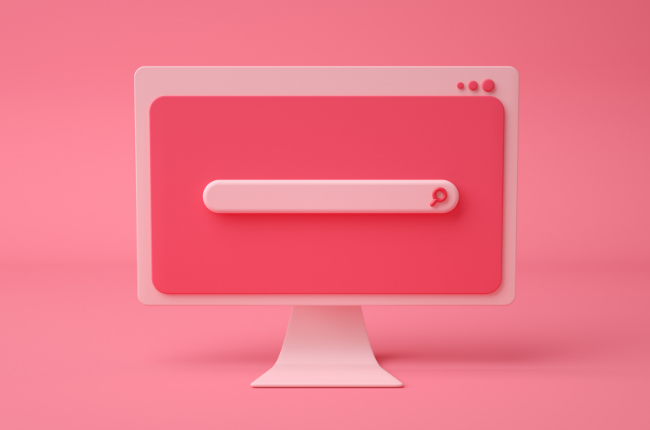 Related: Complete SEO Glossary of SEO Terms for Beginners
Different Types of Keywords
Keyword Intent
Keyword intent is understanding what the user is trying to search for. There are four distinct types of keyword intent: informational, commercial, navigational, and transactional. Informational intent is when the user is searching to gain more information about a topic or product. Commercial intent is when the user wants to investigate and explore different brands, products or services. Navigational intent is when the user is trying to get to a certain page that they know. Transactional intent is when the user is trying to purchase a product or service. By figuring out the purpose of the user's search, you can build content with a specific goal in mind that is aligned with your overall keyword strategy.
Long-Tail Keywords
Long-tail keywords are another type of advanced keyword. These are longer search queries that are more specific to the topic the user is searching for. For example, if I am looking for sneakers, I can type "sneakers" or "white sneakers" into the search bar and that would be my "keyword" or "search query." The longer the phrase, the more specific. Shorter words/phrases are vague, which cause searches to be broad.
Branded Keywords
Branded keywords are keyword ideas that are related to a company or a specific service. Most times, the keywords have the brand or service in the search query. This is great if the user is looking for a specific company or service.
Non-Branded Keywords
Non-branded keywords are another advanced keyword type that does not contain any brand mention or specific company service. This allows more reach for the intended topic for the user. Let's dig deeper and see what keyword research is.
Advanced Keyword Research
Now that you know about the different types of keywords, you are ready to learn about how to start the advanced keyword research process. The first major step in conducting keyword research is to find search terms relevant to the intended site or company's service or product offering. This research can be done manually or with the best keyword research tools (Moz Keyword Explorer, SEMrush, Google AdWords Keyword Planner, etc.). Other free keyword research tools include Google Suggest and Google Trends. The best keyword research tool is the Google Keyword Planner. This is a free keyword tool that gives you search volume, trending data and related keywords based on your initial keyword idea.
Within this keyword research, you must find search queries that are related to your product and service offering that users are actively searching for. When you discover target keywords that your audience is searching for by incorporating keyword research tools, you can then create content that is well structured and highly optimized to compete in the current search engine results page.
It's all about finding the right keyword that matches search intent within your content marketing funnel and strategically building quality content the end user will find helpful.
These Are the Best 3 Tips for Keyword Research
Step 1: Research and Understand the Industry
The best thing to do before you look for keywords is to research and understand the topic that your service page or product offering is about. You must find out what the company or brand is trying to sell or portray by using this keyword research strategy. This will give you ideas on how to create a comprehensive keyword list to target. Exploring the website and any customer forums will also provide great insight into choosing the right keywords.
Step 2: Research Competitors
Another great tip when looking for keyword ideas to target is to explore your competitors' top keyword rankings. When working on this keyword research strategy, you should identify around three to five direct competitors to mine keyword data. Use this competitive keyword data research to identify what search terms they are ranking for that your website is not. This is known as finding "keyword gaps" and will allow you to use a competitor ranking analysis to plan net-new content topics.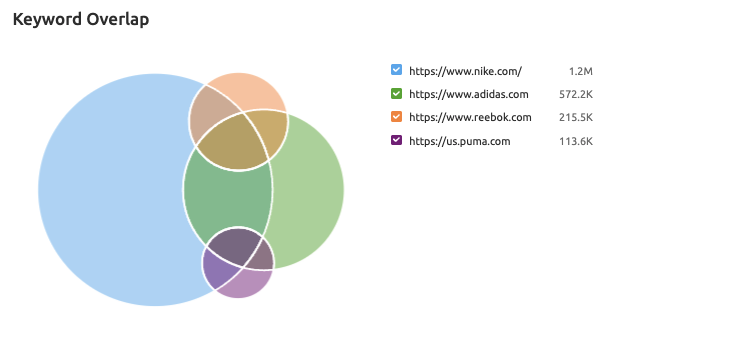 Step 3: Find Keywords and Different Variations That Are Low Competition and High Volume
When you have completed steps one and two, the most important tactic for your SEO content strategy is to identify a keyword list that your website can easily attain or rank for. In order to know where your website stands, you will need to know your Domain Authority (DA) and analyze the SERPs for opportunities to outrank any website that has a lower DA than your website. When building your target keyword list, make sure you keep the most relevant keywords with a low competition score or lower keyword difficulty score with the most search volume or higher search volume as possible.
Search volume is the average number over the course of a year that someone searches that term. For example, if the keyword "sneakers" has an average monthly search volume of 500,000, that means, on average, people are searching for sneakers that many times a month.
Low competition keywords are easier to rank for because they don't require a lot of backlinks and tend to have less competitive domains ranking on page one of Google's search results page. With SEMrush's keyword difficulty score tool, you can see the search volume and the keyword difficulty score, which will help you narrow down your keyword list and finalize your target keywords to build a content marketing cluster.
When focusing on SEO keyword research, you also want to be original and try to use different variations of the search terms or keyword phrases you are coming up with. This is a fantastic way to think of keyword ideas for content and acquire targeted traffic to your site that has a higher chance of converting into leads or sales.

In summary, advanced keyword research is important, as it provides valuable insights into building a successful content marketing campaign. Learning to distinguish the distinct types of search queries, such as keyword intent, long-tail, branded, and non-branded, is also essential to aid keyword research. Advanced SEO matters and it starts with keyword research strategies!
Need a hand with SEO keyword research? Check out our content marketing services and contact us today!