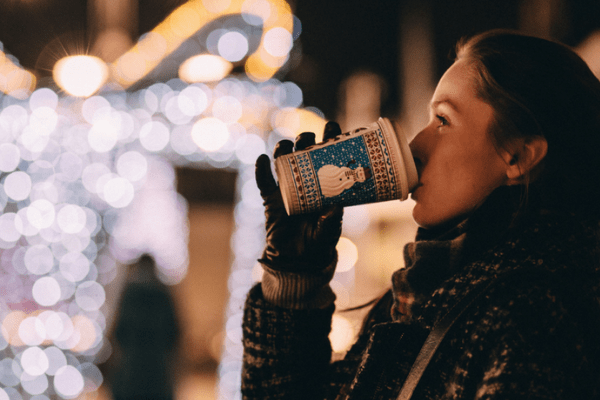 Take some advice from these non-traditional "holiday" characters to give your 2017 marketing campaigns a much-needed end-of-year boost.
SPOILER ALERT! If you haven't watched any of the following, march straight home, queue up Netflix and do not return until completed:
Stranger Things
Games of Throne
Frozen
Stranger Things – The power of visuals.
Are you using the right visuals to communicate your brand's messaging?
The heroes and heroines of Stranger Things were able to decipher Will's grim, upside-down fate through the creative use of a little paint and a yard of Christmas lights.
Take note, marketers! Without these flickering visuals, Will's messages would have been completely lost in translation. According to LEWIS research, image-rich content receives a staggering 94% more views than content without relevant images. Get a little creative with your visuals to enhance your content and expand your audience reach. Don't limit yourself to the usual .JPG files either. Try embedding video, adding GIFs, posting audio recordings and using 360-degree photos to create a more interactive experience for your customers.
Game of Thrones – Assume the worst.

Winter is coming and, any real marketer would agree, it's not all sugar plums and holiday cheer when running seasonal marketing campaigns. It's very likely to run into a social media Grinch or two (or three!) during this time of the year. So take advice from one of our favorite Game of Thrones "friends" – Lord Petyr "Little Finger" Baelish:
"Sometimes when I try to understand a person's motives, I play a little game. I assume the worst. What's the worst reason they could possibly have for saying what they say and doing what they do? Then I ask myself, 'How well does that reason explain what they say and what they do?'"
Remember to plan ahead, especially when running light-hearted holiday social media campaigns. Review and edit all content prior to launch and adjust as needed throughout the campaign period. Most importantly, be prepared to respond to BOTH positive and negative audience reactions and stay one step ahead of the holiday trolls.
Frozen – Dreaming of summer.

Like Olaf dreaming of sun and all things hot, it's never too soon to start planning ahead, even if winter hasn't even begun yet! Summer, the other dreaded marketing season, will creep up quick once the new year rolls around.
It is often referred to as the "slow" season since lots of folks tend to take time off and audience sizes shrink significantly. A summer slump doesn't mean your marketing efforts need to slow down. Plan ahead and try producing more evergreen content that doesn't have to be digested in real time. Get to those to-dos that are at the bottom of the list, like refreshing website content or blogging more! Preparing these topics and planning now will get your 2018 marketing plans moving in the right direction.
It can be a frustrating time of the year for B2B marketers as those pesky OOO responses begin flooding in, but don't drag your feet when it comes to winter planning and programs. Get a jump start on the new year and finish 2017 strong!
Have more marketing tips from not-so-typical holiday characters? Continue the conversation with me on Twitter @nmahito.