Why outspend your competition in paid search when you can outsmart them with a solid SEO strategy?
There is a lot of value in SEO when you strategically target a wider range of keywords and content topics. Not only is SEO at the top of the marketing funnel and often the first impression to your potential customers, but it also adds credibility to your brand and it drives more awareness.
So, what are some top SEO trends for 2023?
SEO Will Be More Integrated into the Overall Digital Marketing Strategy
As the price of advertising goes up and inflation looms, marketers will turn to integrating their digital marketing efforts to stretch their marketing and advertising budgets. As CPAs continue to rise, focusing on an organic keyword strategy will be crucial for marketing teams to grow their business.
Ways SEO Integrates with an Overall Digital Marketing Strategy
Public Relations: SEO contributes to the company's public image and brand awareness through planning and executing ownable content on the website for organic visibility.
Content Teams: SEO helps marketing teams create more effective content that reaches a wider audience by researching ownable, relevant keyword targets and planning content topics with the desired outcome of driving more potential customers to the website, increasing user engagement, and potentially driving more conversions.​ Writing content for each stage of the marketing funnel based on user intent will also be a continuing SEO trend for content marketers. 
Web Developers: SEO professionals provide guidance and expertise on SEO best practices and how to implement them in the website's design and development.​ They collaborate with web developers to ensure that the website's content, structure, and functionality are optimized for search engines.​ SEO experts monitor and analyze the website's performance in search engine results and provide feedback and suggestions for improvement.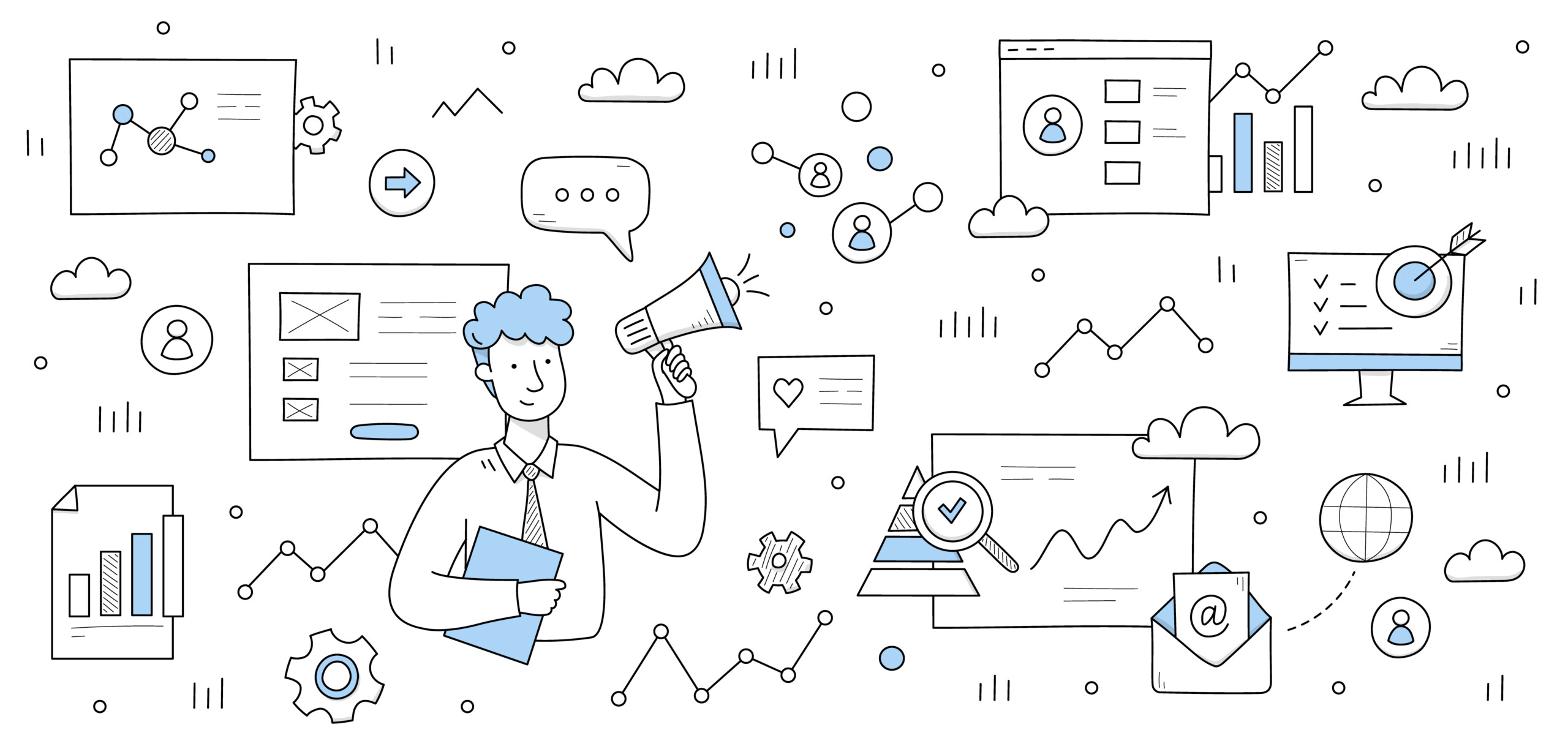 Content Marketers Will Need to Create Helpful Content
In addition to creating quality content, you'll want to focus on how helpful your content is. Not only are users looking for well-written pieces of content, but they want to find your content useful and helpful. Google search is a question-and-answer machine where people are typing in questions about a product or service they are researching. Many users don't know where to start in their search and may type in many different queries before finally getting closer to their decision phase. To goal of SEO and creating helpful content is to be at every stage of that user's journey.
Top Content Marketing Strategies for SEO in 2023
Understand your keyword and content gaps in the user journey

Create educational (helpful) content to expand the top of your funnel

Leveraging artificial intelligence tools to create long-form content and video marketing outlines

Leverage paid search keywords with a lower keyword difficulty score that your website isn't ranking for to inform your content strategy

Anticipate SEO trends in your industry and be the first to write about them

Make sure you're adding images and optimizing the ALT tags

Add video content to your web pages and blog articles as much as you can

Add schema markup to improve your chances of earning a featured snippet
What does quality content really mean? Quality content means different things to different people, but what really matters in SEO is how Google defines quality content. Google rates pages based on the needs met (or NM) of the page. Google always says to write for users, and they in turn define "High-Quality Content" as having a beneficial purpose and achieving that purpose well. In addition, high-quality pages have the following characteristics:
Every webpage should do the following: 
Have a purpose that aligns with the 

user's search intent

.

Be written to follow the expertise, authoritativeness, and trustworthiness model. Add certifications, and testimonials, source your material, and/or add reviews.

Provide engaging content that captures users' interest at every stage of the funnel.

 
Video Content and Image Search
More and more people are searching Google's video and image search results this year. According to recent video consumption stats, video is the #1 source of information for 66% of people and there are more than 2 billion people on YouTube. Optimizing for visual search will also continue to be a huge opportunity and focus to optimize your images using explicit image alt tags and structured data to markup your images.
Images and video help increase behavior metrics including the following:
Increased time on site

Increased pages per visit

Lower bounce rates

Higher conversion rates
Optimize for BERT (Bidirectional Encoder Representations from Transformers)
First of all, what the heck is BERT? Put simply, BERT is conversational AI built on a natural language processing (NLP) model that is layered into Google's search engine. Ok so maybe that wasn't so simple. What does that mean for SEO? Google developed BERT and added it to their search engine to help retrieve the best result for a user's query. Therefore, creating helpful content is really important when it comes to creating content and optimizing your on-page copy. There are many SEO tools out there that use the NPL model to analyze your body copy and scores your content on how well you cover a topic. Identifying those gaps in your coverage of a topic and filling in those gaps helps your content be the most relevant content on that specific topic or search query.
Know Google's Algorithm Updates
Google announced Core Web Vitals as a ranking factor last year which had significant implications for Mobile page experience. Next, we anticipate a new rollout for Desktop page experience beginning in February 2022, so we should be equally cognizant of Core Web Vitals for both Desktop and Mobile.
Other historical updates to Google's Algorithm to be mindful of include: 
Make sure to write explicitly with relevant topic modeling Again, this is not really new but is more important now than ever as Google's algorithms are getting more sophisticated with AI updates like BERT.
Competitor Keyword Analysis – Finding the "White Space"
This is definitely the number one place you want to start. What you think your competitors are might not actually be your competitors. It's a good idea to look at your top three or four competitor's keyword rankings and domain authority.
You'll want to see how your website stacks up against the competition so you can lay the groundwork for a successful SEO strategy.
Things to look at:
Compare your site's Domain Authority (DA) versus your competitor's DA

Your website's ranking history

Your website's competitor's rankings and keyword strategy

 
And don't forget to look at keyword rankings on your own website. Several pages on your site could be potentially cannibalizing keywords by trying to rank for the same terms and confusing search engines. It's important to make this a priority in 2023 and evaluate what pages you want to rank for specific keywords and which pages would be better off consolidated or removed and redirected.
Accessibility for SEO
Having a more accessible site is akin to improving user experience. Google has made advancements in its recommendations for developing a more accessible website. As these recommendations develop, we're seeing Google push this feature front stage after being somewhat behind the scenes. What does that mean for your website? That means developers and marketers should evaluate their websites' accessibility from a user's perspective regardless of any impairments a user might have. Aspects of a website to analyze for accessibility include vision, motor, and dexterity, auditory, cognitive impairments. All websites must be created with CSS that supports users with different needs.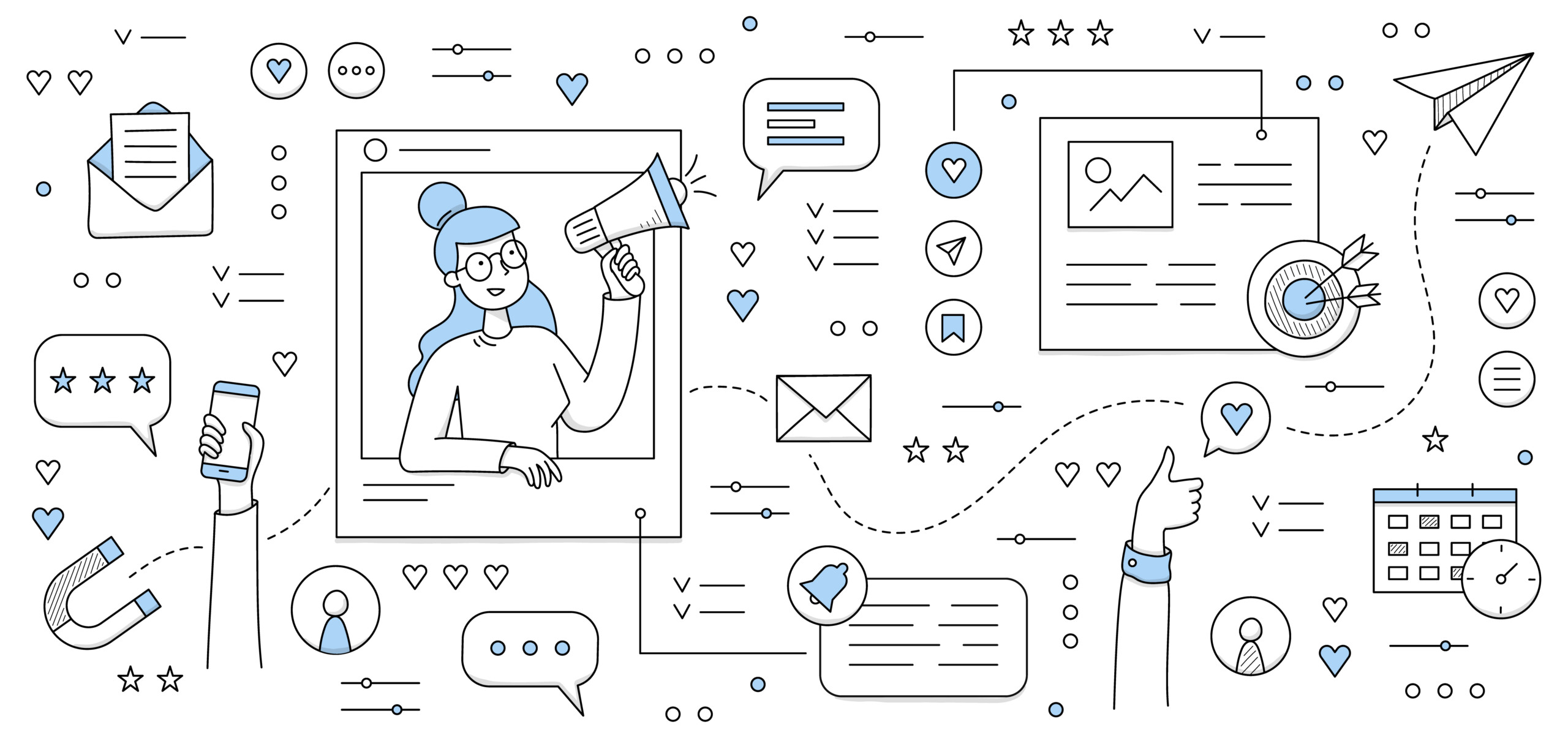 SEO Best Practices Always in Trend
While keeping abreast of the latest SEO trends is always important, several SEO best practices are here to stay and shouldn't get ignored in order to maintain solid site performance and rankings. If you haven't run a recent health check of your website, here are some key items to evaluate and address to ensure consistent peak performance:
On Page & Content:
Keyword Research,

Metadata & On-Page Optimizations

– Run a new keyword rankings report and see what queries the pages on your site are currently ranking for and make sure your target keywords are well represented within your

on-page content and metadata

such as title tags, meta description, image and video alt tags. Avoid keyword stuffing by incorporating variations of your primary target keywords instead. Also make sure not to cannibalize other pages on your website for the same keywords.

Build Topical Authority in Your Content – In order to build Expertise, Authority, and Trust (E-A-T) and be perceived as the leader in your category by both users and search engines, it's important to

publish optimized content

on your site that's relevant to your field as well as appeal to your audience's interests.

Refresh Your Content – If your site has several pages published but most of them contain old or thin content that's no longer relevant or performing well, consider a cleanup by either removing or consolidating them into new ones. Fresh content is always good for visitors to your site and it's also a major ranking signal for search engines.
Technical SEO:
Offsite:
Backlinks – Securing backlinks from authoritative and relevant publications is nothing new. And links still have a huge weight in domain authority. So why aren't you building links to your website? It's completely natural to receive referrals from external publications. Just make sure to abide by

Google's spam policies

.

Detox toxic backlinks – While you're building strong quality links to your website, it's also important to clean up any low-quality "spammy" or bad/toxic backlinks to avoid the risk of penalty and diminishing returns.
Having a pretty website doesn't mean anything if you're not planning out an SEO strategy. It's very important to build a website with SEO in mind as your website is the center stage in all your digital marketing efforts. Know your customers and understand their buyer's journey before building out your web pages and overall digital marketing strategy. Write quality content that's relevant to your customer's needs and optimize your content for relevancy and connect to your customers.
The more SEO changes, the more it stays the same. No more keyword stuffing or spammy link-building tactics. It's back to the basics of building quality web pages written by humans and connecting the dots of your customer's needs.
Interested in our SEO Services ? Get in touch today & let's chat!