To settle a dispute, my friend Laura asked her phone this exact question in this exact way. Google, being the smart machine that it is, understood and spat out the answer we were looking for: "The average distance between Earth and the moon is 238,856 miles."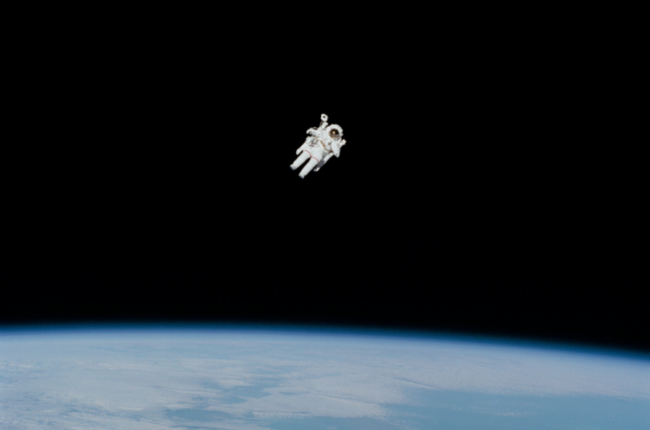 Related: SEO Consulting Services FAQ
Even though "how far the moon" represents how the average person speaks to a virtual assistant or quickly types into their phone under the dinner table, it doesn't mean that content writers should use the average search query as their keyword. While the bots might understand it and reward a popular keyword with a high rank, you should always prioritise the audience that really matters: humans.
Check out these three keyword research tips to help you write SEO-rich articles for your human audience.
1. Make Sure It Sounds Natural
When selecting a keyword, one tip that'll help you rule out several options on a keyword list is asking yourself, "How will I incorporate this into a sentence?" Keywords should always be in an article's title (the closer to the front of the title, the better), the meta description, within the first 100 words of the content, and at least one more time in the body. When it comes to a data-driven content marketing strategy, a good rule of thumb is if you have to rack your brain for more than two minutes trying to fit a keyword or key phrase neatly into a sentence, move on to another option. Titles and the first 100 words are imperative to drawing readers in, keeping them engaged, and moving them down the page and through your website. If they feel they are being marketed to with a blatant keyword, they'll likely jump.
You can try to hide awkwardly worded keywords or ones with incorrect grammar in header titles or in sentences with constructions like "As you gaze at the night sky, you might think to yourself 'how far the moon?'" However, today's savvy reader is not likely to be fooled, and an awkward keyword could nudge them to bounce.
Settling on the right keyword or phrase that fits effortlessly into a sentence is the most important step in keyword research and sometimes the hardest. When you have a keyword idea in your head and it turns out to have excellent stats on paper, it can be hard to let it go and pick an alternative that makes more sense grammatically. To help find related keywords, in your keyword tool of choice, select "broad match." This way, you'll get a long list of alternatives that might better fit naturally into a sentence.

2. Consider Your Goals
Before you begin writing, you should always consider the purpose of your future article beyond what it's going to be about. Writing for humans means that you should tailor your SEO choices to fit searcher intent and your narrowed-down audience.
Think of your audience and where they sit in the content marketing funnel. If you're seeking to snag top-of-the-funnel eyeballs, consider choosing a long tail keyword. Long tail keywords are often formulated as questions.
It's tempting to have grand ideas about hitting the Google answer box for keywords with high search volumes, but you have to be realistic about your ability to rank on in-demand keywords. Always check out the keyword difficulty column in your keyword research tool. According to SemRush, a keyword difficulty score above 50 may be hard to rank for and requires not only an amazingly thorough article, but also backlinks and a high domain authority score. To reach the stars (aka position one on a search engine), you may have to shoot for a goal a little lower in the sky.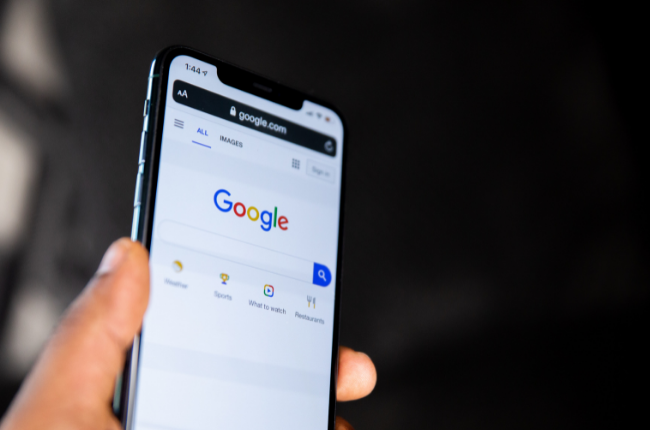 Related: Why Your Brand Needs a Content Audit, Especially in a Crisis
3. Double Check Relevancy
Before you settle on a keyword, double check its relevancy. This is a quick step: simply enter it into a search engine and see what pops up. The SERP, or search engine results page, will reveal all. This is especially important when your keyword includes an acronym. Make sure that the SERP brings up hits that match what you're trying to rank for. For example, if you were writing an article about CRAF (comet rendezvous/asteroid flyby), make sure that the SERP isn't bringing up articles about CRAF (the Calgary Regional Arts Foundation).
A relevant keyword will make sure that you're attracting the right readers who are likely to further engage with your site, whether that's by checking out additional blogs, contacting your sales team, or buying a product. Creating content requires a lot of time and effort, so make sure that you're maximising your keywords to get the most value out of each piece.
SEO Strategy for Humans
Before you settle down with a nice cup of tea, plug into your favorite music and begin typing, fully complete your keyword research and put your target keyword at the top of the page. There, it can be your North Star and guide your writing. It's best practice to have a keyword before you begin writing. That way, you don't have to stuff it in later.
While search engine bots are undoubtedly smart, make sure that you are writing for your even smarter audience: your real-life readers.
Does your website content need an SEO boost? Head over to our content marketing services and contact us today!