Don't worry, you're not going to see a long drawn-out summary of 2020 here. We all know what happened and what is still happening. Let's just summarise it as rubbish interesting and leave it at that.
But what can we take away from the last 12 months to ensure that workplace culture is kept not only alive, but central to an organisation? It needs to be more than just a few initiatives. Companies need to take a closer look at their existing strategies to improve company culture and ensure that employee satisfaction and wellbeing is front-of-mind at all times.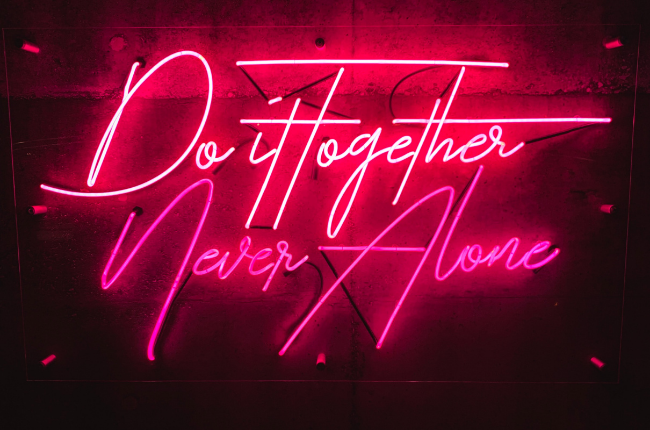 Related: How Diversity and Inclusion Will Change the Workplace
1. Flexibility Isn't Just a Buzzword – It's a Necessity
I'm talking in terms of how we work and approach things. Look at recruitment — people are working everyday with colleagues who they have never met in person. Remote workers joined companies without ever setting foot in the office. Workplace processes that worked like clockwork for years now need to be ripped up to accommodate a change in our work and, unless you can adapt with the times, you're going to fall short.
Instead of looking it as a challenge, look at it as an opportunity for a culture change. We've done things this way the whole time but now, as we can no longer do so, what can we do to make our current culture and work environment more interactive, streamlined and successful?
2. Paid Time Off Isn't Just There for Travel
A large majority of the world has been confined to their home country for almost a year. Personally, I haven't left this 728km2 island for 12 months! So, with remote work, what's the use for paid time off (PTO)?
We all know the importance of looking after mental health. This isn't to say that a few days off from work is the solution to all mental health woes, but it can go a long way in improving it and allows for a recharge. Even if you can't travel or partake in the same social events as before, taking time to switch off mentally from work is so important. Your PTO is there for more than just being able to hop on a plane, so make sure every employee is encouraged to utilise it.
3. Keep the Doors of Communication Open
All employees should understand their company's mission and goals and how the work they do contributes to this. But, if 2020 has taught us anything, it's that things change. How these changes, both good and challenging, are communicated to the wider team is important. How does this contribute to the organisation's vision and, if it's challenging news, how are you reassuring and supporting your team?
Consider including programs like Quarterly Business Updates, Market Specific catchups and "Open Zoom" policies for all senior leaders in your company culture. Create a healthy culture of open communication with your team and don't hide away from difficult updates, but reassure with an explanation as to what is being done and why. Transparency is always appreciated.
4. What Support Network Is in Place?
We all have lives outside of work and it can be difficult to know what's going on with each other's personal lives — pandemic or otherwise. Improving workplace culture can be as simple as checking in with your colleagues, even if it's just a "How's it going today?" By knowing we're all there for each other, we can create a positive company culture of support and by checking in, any potential issues can be flagged.
Disagreement is natural at work. In fact, it's healthy. We all need to keep improving and developing. But, make sure it is done in a productive and constructive way. Nobody wants to feel down and nobody wants to feel like they're working alone. If we feel supported, then we'll be working as a team. Your company's culture can foster true teamwork, which produces greater productivity, more engaged employees and a better end product.
This is by no means a definitive list and there will always be more that we can do to maintain and grow company culture. The above are some easy ways to start.
We've all learned a lot from 2020 – some of it new and some of it a strong reminder to focus more on other areas. But 2021, we're coming for you and we're more prepared than ever.
Want to know more about agency life? Find out more about our work culture and contact us today.