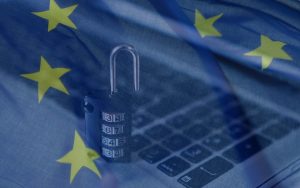 The day has finally arrived. The General Data Protection Regulation (GDPR) is here and if you listen closely enough, you can hear the sound of CIOs, data protection officers, digital marketers, and just about everyone else, breathing a sigh of relief as months of preparation comes to fruition.
So prominent has the subject of GDPR become, that it is currently more searched on Google than Beyonce. However, if you're unfamiliar, here's a quick refresh: GDPR is a new European law that gives individuals strong rights over their own personal data.  This includes new rights for individuals to restrict and object to how their data is used by others. The law also restricts how companies can collect personal data.
It affects not just companies in Europe, but any company who does business with Europe or has customers in Europe. That stretches to almost all industries – and especially those in marketing and communications, who have historically relied on audience data to build campaigns. But while there is a lot of doom and gloom surrounding the penalties for non-compliance, there are actually a lot of positives to consider.
For example, online consumers will likely have more data privacy and security, as well as more controls over their online experience. This is expected to lead to an increase in trust in consumers, leading them to become more receptive to the online marketing they are exposed to. In other words, the regulation provides a good opportunity for businesses to develop greater trust and engagement with their customers.
Giving consumers more control over their marketing preferences could also mean that campaigns will now be able to reach a more engaged network of people who have voluntarily chosen to connect with the company. This will no doubt lead to more effective tailored marketing, and higher engagement rates.
If you're an agency that uses social media sites, such as Facebook and Twitter, the good news is that most of these platforms already have clear privacy notices built into them and both the business and the end user can engage freely through these sites. As a result, many companies will now start to use social media as a portal in which they can connect with consumers in a more legally compliant way.
This is common practice now, but it is likely to increase even more under GDPR, as companies like Facebook tighten user privacy and security settings. As awareness of data privacy increases, and particularly following on from the Cambridge Analytica scandal, the social media giants have been making strides to ensure it is easier for users access these settings. The result is increased consumer trust.
Regardless of what level you are at within your company, it is important to be aware of data ethics, the public discourse, and the impact of GDPR. Communicating with consumers about the new regulations, and any changes your company has made to strengthen its data protocols, show that you respect their right to privacy and security. This in turn, builds long-term trust and establishes customer loyalty.
This Week's Top Social Stories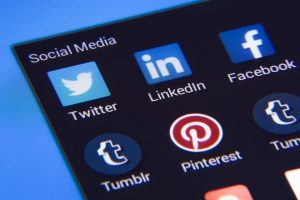 Facebook has launched a series of new tools, including explainers and new website, in latest efforts to stop the spread of fake news. Read more.
Twitter is rolling out new labels which will appear on the profiles and tweets of political candidates, in move to improve validity of political information.Read more.
Facebook has launched a number of new tools for Groups, aimed at improving functionality and empowering group admins. Read more.
Instagram has officially announced an option to 'mute' profiles, so users can stop seeing updates from people without having to unfollow. Read more.
Facebook is asking users in the UK to send in their naked photos in an attempt to stop the spread of revenge porn. Read more.
Loser
A German sweets company is in hot water after posting a cartoon of a chocolate marshmallow dressed in a bridal gown on the day of the Royal Wedding with the caption: 'What are you looking at? Wouldn't you also want to be Meghan today?' Social media users quickly labelled the now-deleted image as 'racist', and a company spokesperson called it 'stupid and embarrassing'. Face palm.
Winner
A young American woman has scored a coveted job at Spotify this week after submitting a creative job application, which included launching a social media campaign, creating a website and curating a custom playlist. Jessica Bain was praised on social media for her out-of-the-box application for the Black History and Culture Fellowship position, which started with a simple tweet to the music streaming giant. Go Jessica!
Creative
A Swedish wood protection brand has paid to keep a really boring billboard up for no less than 12 years. The ad is intended to promote Sioo Wood Protection's commitment to protect the colour of your outdoor timber, such as that used for patios or decks. 'This is the world's most boring billboard,' the billboard reads. 'We're going to leave it here for 12 years, just to show how long our products last'. Clever.