As we dust off our sleeves from 2020 and step towards a post-pandemic world, there's one question on marketers' minds: which trends accelerated by COVID-19 will stick, and which will revert back to the status quo? The pandemic has changed so much in our daily lives — working from home, isolation, additional family responsibilities and more — that it's easy to forget about the significant societal moments that raised pressing questions about the role of business in the health of the world, particularly in regards to corporate social responsibility.
In this "new normal," will triple bottom line marketing be the expectation from consumers or is it just a fad? Let's investigate.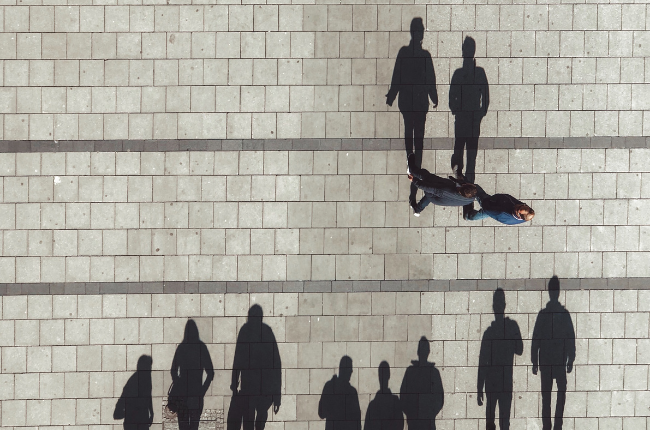 History of Triple Bottom Line Marketing
The term "triple bottom line" (TBL) was coined in 1994 by John Elkington, the founder of a British consultancy called SustainAbility. The TBL framework turns the capitalistic profit and loss "bottom line" model on its head. It states that there are two additional sustainability bottom lines that an organization needs to account for: its social impact and environmental impact. This is also where the three P's framework originates: profit, people and planet.
The TBL framework kickstarted the growth of a new sustainability industry — certification programs to help companies market their ethical business practices and ingredients to consumers and, importantly, leverage a competitive advantage by differentiating their products. Popular examples of these certification schemes include Fairtrade and Certified B Corporation. In addition, consumer interest is driving an explosion in the sector. The Ecolabel Index has tracked 456 distinct certifications, with the sustainability industry totaling around $1 billion in annual revenues. Looking forward, some projections forecast that sustainability market opportunities will top $12 trillion by 2030.
The growth of sustainability and social responsibility in business is exciting, but is it enough?
Challenging the Definition
To answer that question, we only need to look as far as the originator of the "triple bottom line" himself, John Elkington. In a 2018 essay in the Harvard Business Review, Elkington stated on the 25th anniversary of the TBL framework that it was time to do a "strategic recall" of the term. His argument stated that true progress must be measured by the wellbeing of the billions of people and health of our planet — and that progress, especially as it relates to climate change, has been decidedly mixed.
A significant complication, according to Elkington, is that the triple bottom line has become synonymous in business lexicon to mean the measurement of financial, social and environmental performance of a corporation. That interpretation has left the term half-baked. In its entirety, the TBL concept was meant to go beyond the measurement of economic value, social efforts and environmental impact. It was intended to promote larger discussions and thinking about the impact and future of global capitalism.
With that context in place, let's assess how triple bottom line marketing aligns with current affairs.
The Current State of Triple Bottom Line Marketing
In 2020, the #BlackLivesMatter movement gained global prominence after the killing of George Floyd, Breonna Taylor and far too many more. Schoolchildren from around the world, led by Greta Thunberg, banded together on a global day of action to strike for action on climate change. Amazon workers and allies launched a "Make Amazon Pay" campaign to call on the company to provide better working conditions and reduce its carbon footprint. These were just a few of the social, environmental and economic movements that captivated the world, even when it was mostly locked down due to the pandemic. And brands took notice and made statements. But why?
In recent years, millennials' perception of business as a force for good has taken a nosedive —from 76% in 2017 to just 51% in 2020. That's a primary reason why brands are taking social responsibility and sustainability more seriously — because consumers are increasingly spending their money on brands that align with their values. But there's a catch. It turns out that companies publicly stating their values or opinion about a cause, whether on social media or a press release, is not nearly enough.
A case in point: in the midst of the Black Lives Matter protests in 2020, many companies chose to get on the right side of history and announced solidarity with the racial justice movement. In one survey of retailers by Retail Brew, 64% of respondents said that their companies made a public statement about the Black Lives Matter movement. However, a third of those people said that their companies have yet to take further action.
These face-value statements were viewed as lacking substance, and it backfired. Brands that did not back up their public statements with action were viewed in a more negative light. For example, in the same Retail Brew survey, employees whose companies made a statement and took concrete action had a 12.3% dissatisfaction rate with their employer, while companies who did not follow up with action had a 34.67% dissatisfaction rate. Even more tellingly, 60% of American consumers said that they will boycott or support brands based on how they respond to racial injustice.
The evidence is clear: the future of social and environmental responsibility, the very ethos of the triple bottom line, will continue to increase in importance for the business world.
A Better Way Forward
As public pressure mounts for sustainable business strategies to evolve beyond financial performance and include social and environmental impact, brands are left in a conundrum. Companies know that they need to take a stand and back it up with action, but they are worried that their effort and investment might result in negative publicity if they misstep.
However, there is a safer and better way forward if brands follow these guidelines:
1. Reflection
Before your company makes a public statement, ask these questions:
Do we have anything authentic to say about this issue?
Have we been investing in change on this issue? If not, are we willing to invest in change on this issue beyond making a statement?
Are our products, services, hiring practices and supply chain making this issue worse, and if so, are we willing to invest in changing this?
If the answers to these questions are clearly and honestly "yes," then it may be appropriate for your organization to publicly take a stand.
2. Intention
Do not make a public statement for attention or brand awareness — consumers will see right through it. Only make a statement if your company means it and is ready to do something about it.
3. Action
Rather than waiting to react when an issue trends in the news, companies should proactively seek out causes that align with their brand values. This track record will build legitimacy and establish a platform to have an opinion when similar issues take center stage in the news cycle.
For brands that are more concerned about good optics than fulfilling the full intention of the triple bottom line framework, this might seem like a lot of work. It's true — it is. But increasingly, companies that invest in advancing the planet, people and profit will reap the benefits. And that is what real sustainability is all about.
Eager to learn how corporate responsibility fits in with your brand? Check out our integrated marketing services and let's chat.