As marketers we cannot rely on the assumptions of yesteryear, every corner of our toolkit needs to be reviewed. So how do we keep up with the changing landscape and break through the noise?
We spoke to industry experts, Lawrence Crumpton, Keso Kendall, Wade Kingsley and Vijay Solanki to find out the key marketing trends for 2022 and how evolving technologies such as AR and virtual reality can be used to create a new and creative brand experience.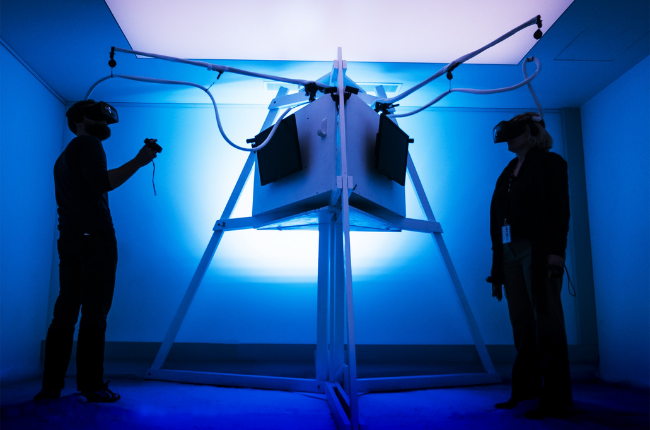 Related: Perfect Your Virtual Event Marketing on Social Media
What
trends are we seeing in 2022?
The war for attention is fiercer than ever. We used to have routines for the daily commute, going to the gym, dinner and even seeing friends. What the pandemic has done is blur all this time together, and so for any marketer, it has made our jobs so much more complex because we no longer have those windows of opportunity to target and engage our audiences. Instead, we're now trying to communicate with people who are doing so much all the time.
"What this all means is that we need to be a lot more accurate and focused than ever before. We can't do the big blast out campaigns because audiences don't have the attention span or interest to read content like that," shared Keso Kendall from TEAM LEWIS.
While this is challenging the good news is that our marketing arsenal has evolved. We're seeing more and more companies starting to embrace the metaverse, NFTs and digital collectibles, and new technologies such as augmented reality and VR. Marketers also need to tap into curiosity to remain ahead of the trends. "If we can be curious about our audiences and understand and empathize with their problems, we have a better chance of success in this hyper-saturated marketing landscape," said Wade Kingsley from The Ideas Business.
How can brands implement multi-sensory
into their campaigns?
Marketing messages are everywhere, and consumers are beginning to become frustrated and immune — after all, the average person sees anywhere between 4,000 to 10,000 ads per day. Instead of creating advertising no one wants, brands need to think outside of the box and do things that are unexpected to win a place at the forefront of minds.
In the last two years we have seen multi-sensory marketing growing in popularity. "In 2016 customers and partners were not ready for the new technology, it was very radical. Since then, we've seen a lot of experimentation on using this new technology both internally and in how brands are doing their B2B and B2C marketing," shared Lawrence Crumpton from Microsoft.
Brands are beginning to consider multi-sensory marketing as an important future part of their brand differentiation plans. Consumers are also engaging with these new technologies with research indicating that more than 50% of consumers better recall brands that regularly engage with immersive experience technologies and that AR experiences lead to a 94% higher conversion rate.
If brands want to break through the noise, they must get creative with technology, expanding into these emerging areas and virtual world. These campaigns don't have to be big and costly. It can be as simple as encouraging people to engage and interact, from AR and out-of-home campaigns that provide entertainment to thumb-stopping social content that breaks a brand's mold.
A great example of this is the comeback of the QR code. Since the pandemic we have seen this technology used for COVID check-ins, digital menus, and contactless payments. Today brands are also using QR codes to help customers find and follow them on social and deliver compelling AR experiences. This year one of the biggest Super Bowl ads featured a QR code. Coinbase's commercial was a clever take on the iconic bouncing DVD logo meme, featuring a colorful bouncing QR code that directed viewers to its site for a sign-up bonus.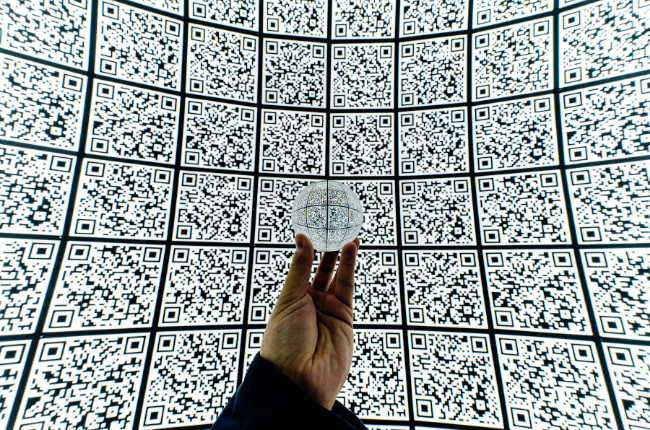 Related: Lost in Translation: Why You Need to Ditch the Tech Buzzwords
Is purpose-driven important?
While technology and data-driven marketing continue to grow, purpose-driven marketing is another key trend businesses are embracing as social responsibility, ethics, and transparency matter to the modern consumer. 43% of global consumers want brands to be more socially responsible and 45% are wanting to see more eco-friendly solutions coming from brands. If we look to the future, there are three ways brands can embrace purpose:
#1 Be transparent
Today's consumers expect brands to embody the same values they hold. They want brands to be authentic and demonstrate proof — to show, not tell. Even if your business is in the early stages of its sustainability journey, what is important is demonstrating a positive trajectory and setting achievable goals.
As Vijay Solanki, from ParentalEQ highlighted, "From the get-go brands need to think about their business model. Having a clear value proposition is important, but brands must align it to the business model."
Ultimately, consumers don't expect brands to get it 100% right overnight. Sustainable practice is a journey and one that needs to start from the top and run right through the entire organization.
#2 Utilize technology to improve sustainability
Technology is changing the way we live and work, and in more recent years it has become a key driver in building a more sustainable future. Technology can be used to bring about incredible improvements in areas like efficiency. Whether that's helping businesses switch from fossil fuels to biofuels or trying to remove plastic from products, or even the deployment of things like sensors so we can understand building temperatures and how we can be more efficient in terms of heating and cooling. The deployment of all these technologies will not only protect the environment but will also be beneficial for a business's long-term strategies, its supply chain, its customers, and other stakeholders.
#3 Purpose as a recruitment tool
The war for talent continues as employees prioritize company purpose and values above all else. Companies need to lean on their green and social credentials to help secure talent and increase employee engagement and retention. Ultimately, if brands are not developing and communicating their sustainable initiatives they will become less and less relevant to today's audiences.
Want to learn more about marketing in 2022? Get in touch with our marketing experts today.