Employees have a genuine appetite to act as ambassadors for the brands they work for, but companies still lack official programs for employee advocacy. Our recent research amongst 1,000 knowledge workers worldwide has made employee advocacy a no-brainer.
But how to get started? Fortunately, the research revealed some very tangible benefits and tips and tricks that can help you to get started.
Why?
We asked knowledge workers why they like to share their employers' content in the first place. A sense of pride was listed as the most important reason: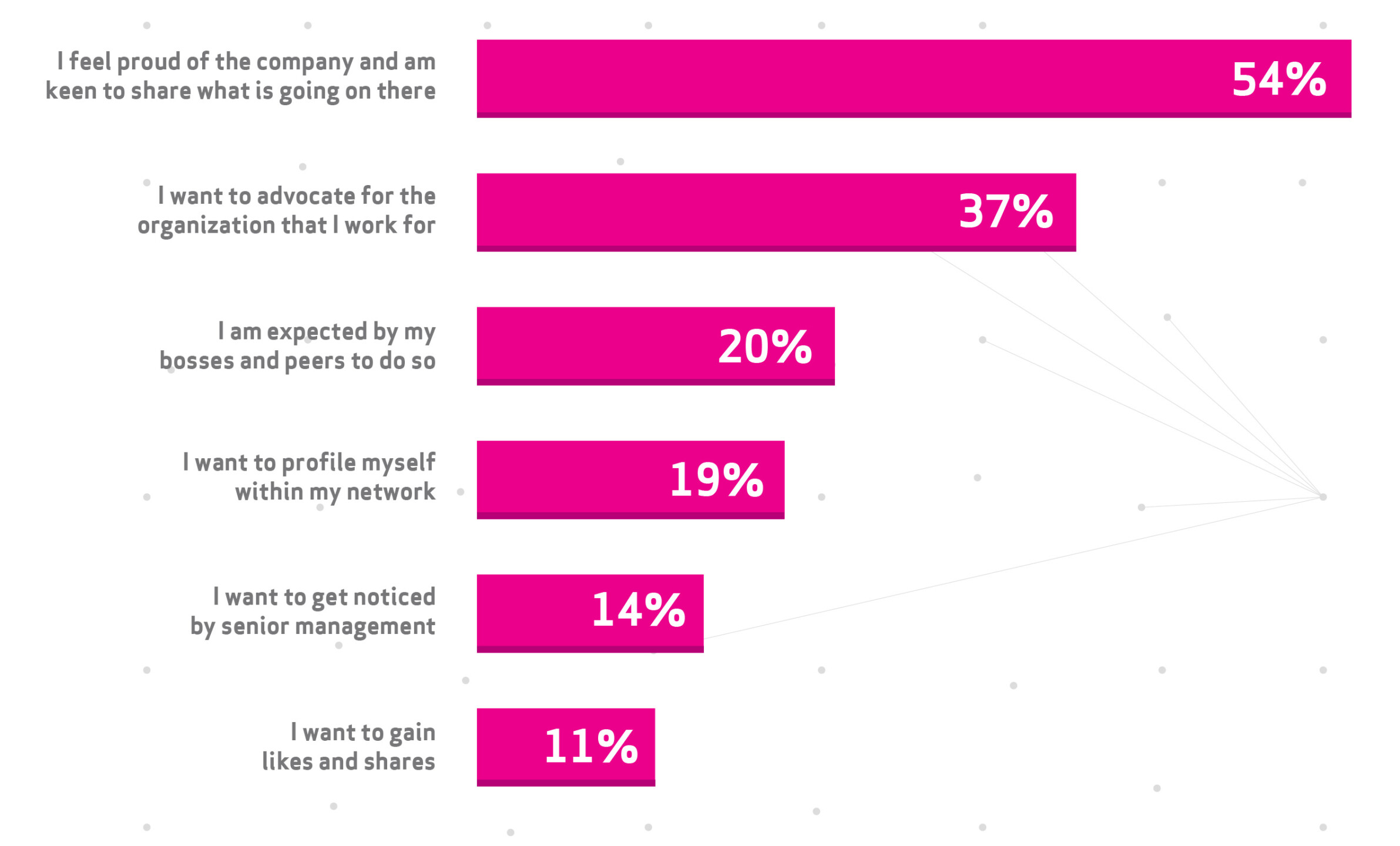 Therefore, it is important to play into that pride to convince employees to get engaged in employee advocacy programs. What also helps, is the positive benefits that knowledge workers believe a company receives by launching an employee advocacy program: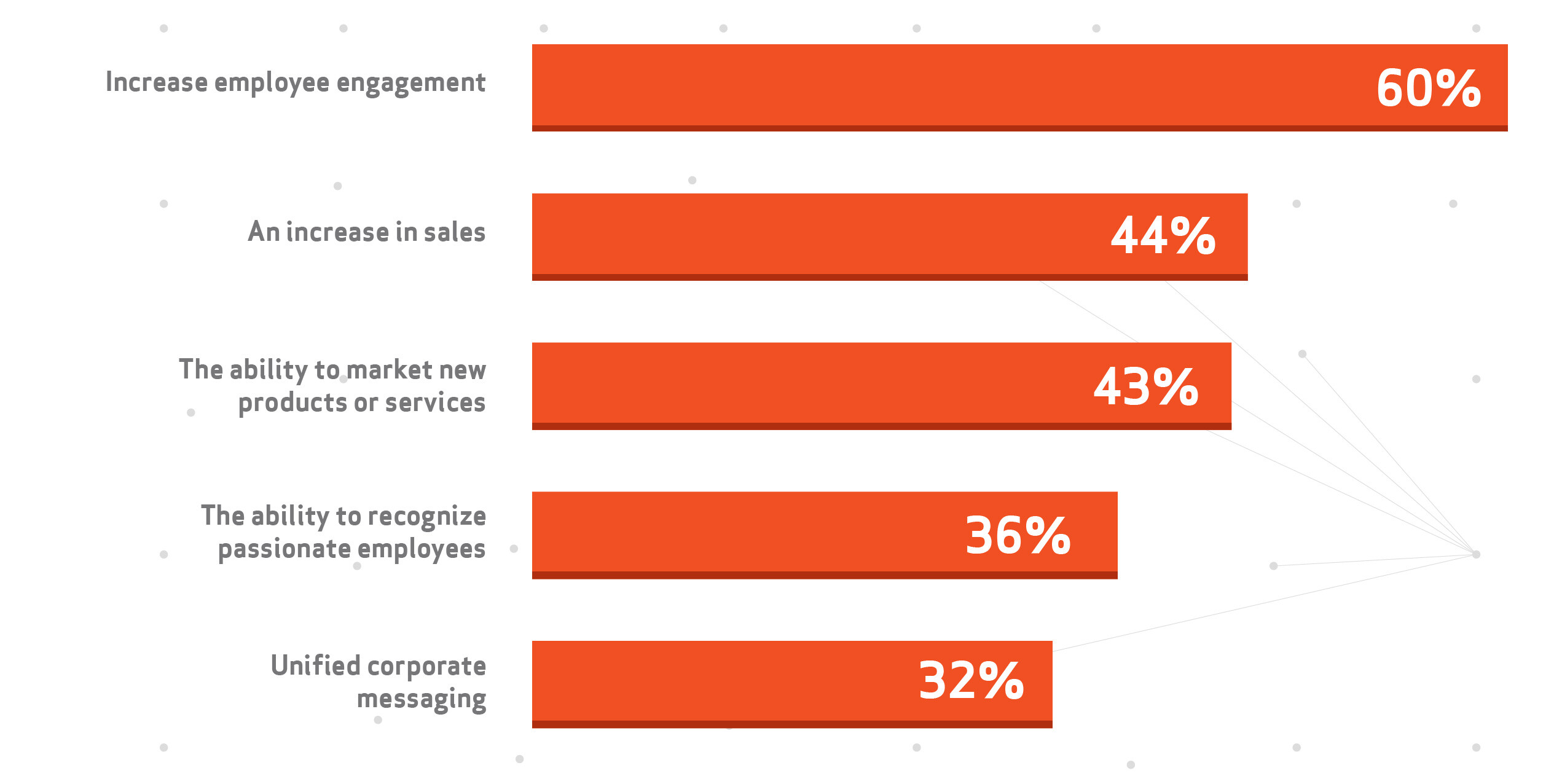 What?
Employees particularly like to share news related updates, followed by visual communication like video and photography.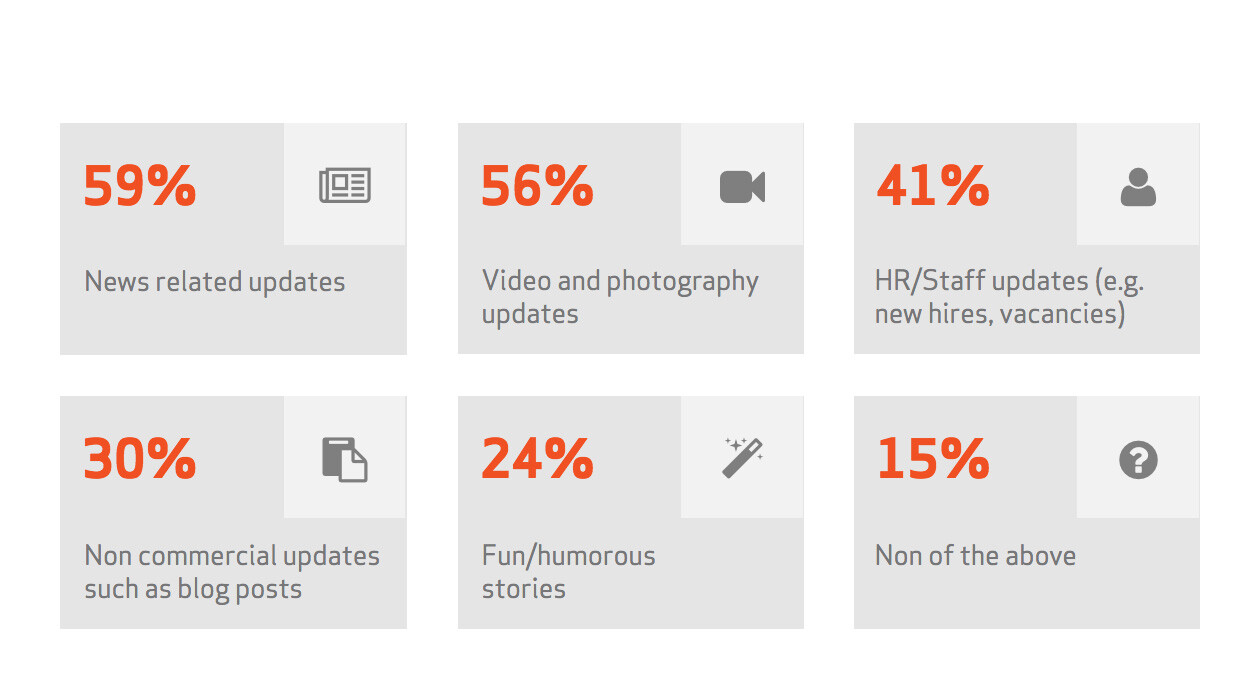 Where?
We asked knowledge workers which social media platforms they are active on, whether they already share content on these channels and if they would prefer to do so: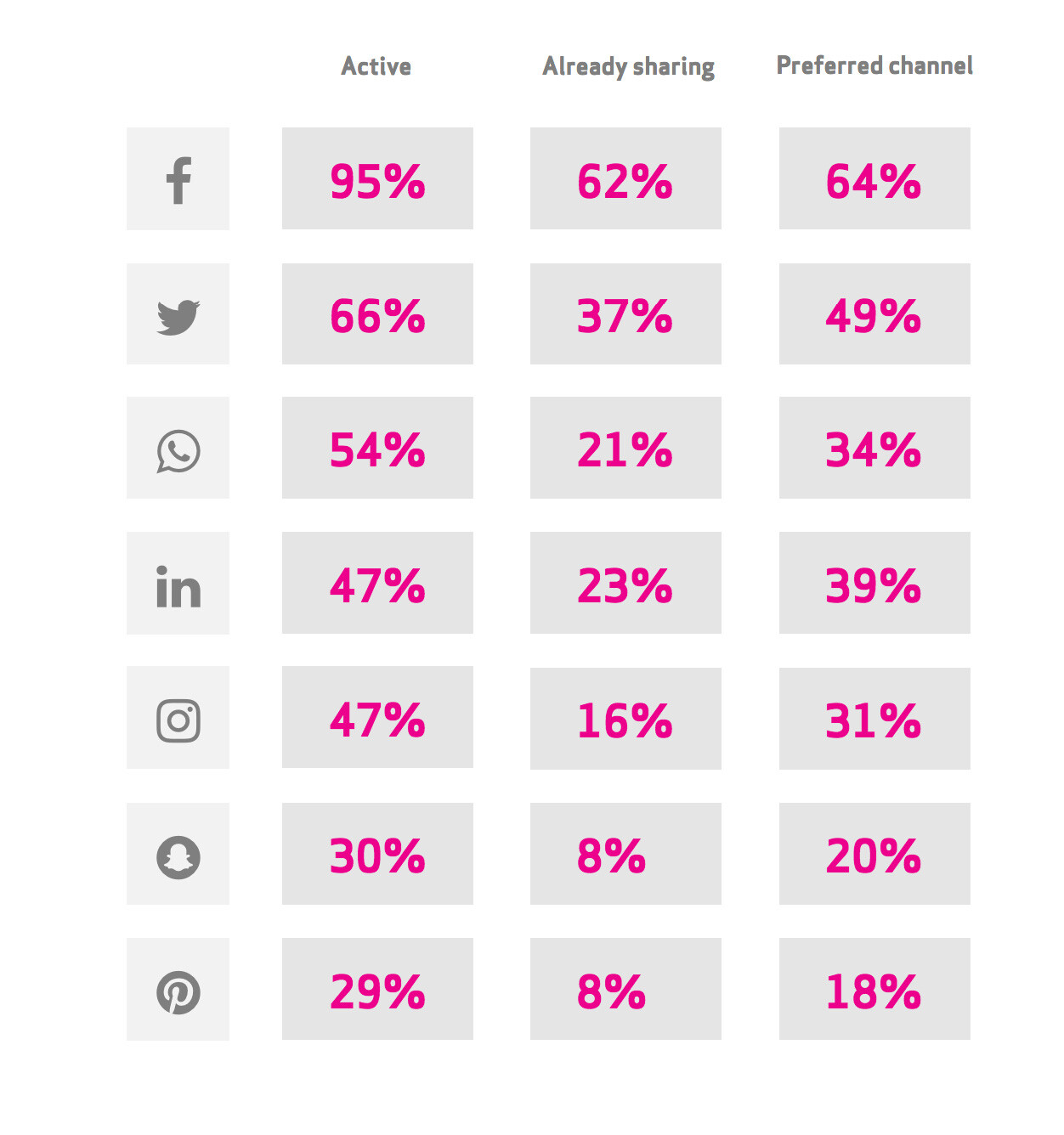 When asked, Facebook ranks as the most popular channel to share corporate content on, followed by Twitter.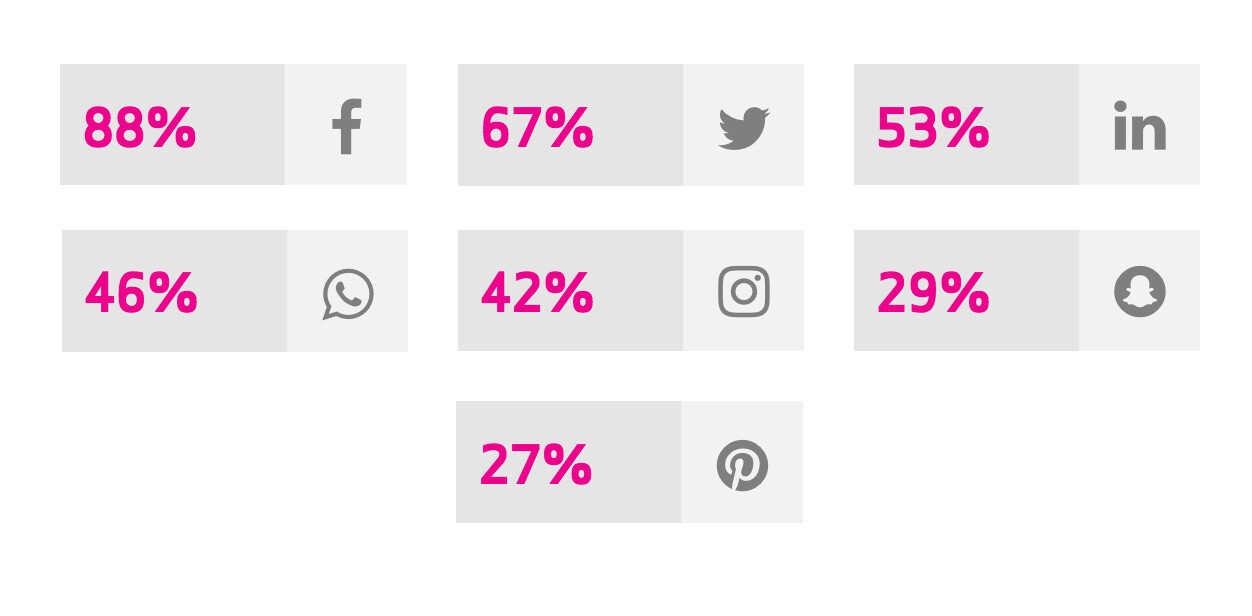 When?
More than one in three employees reads corporate content and updates as soon as they are published.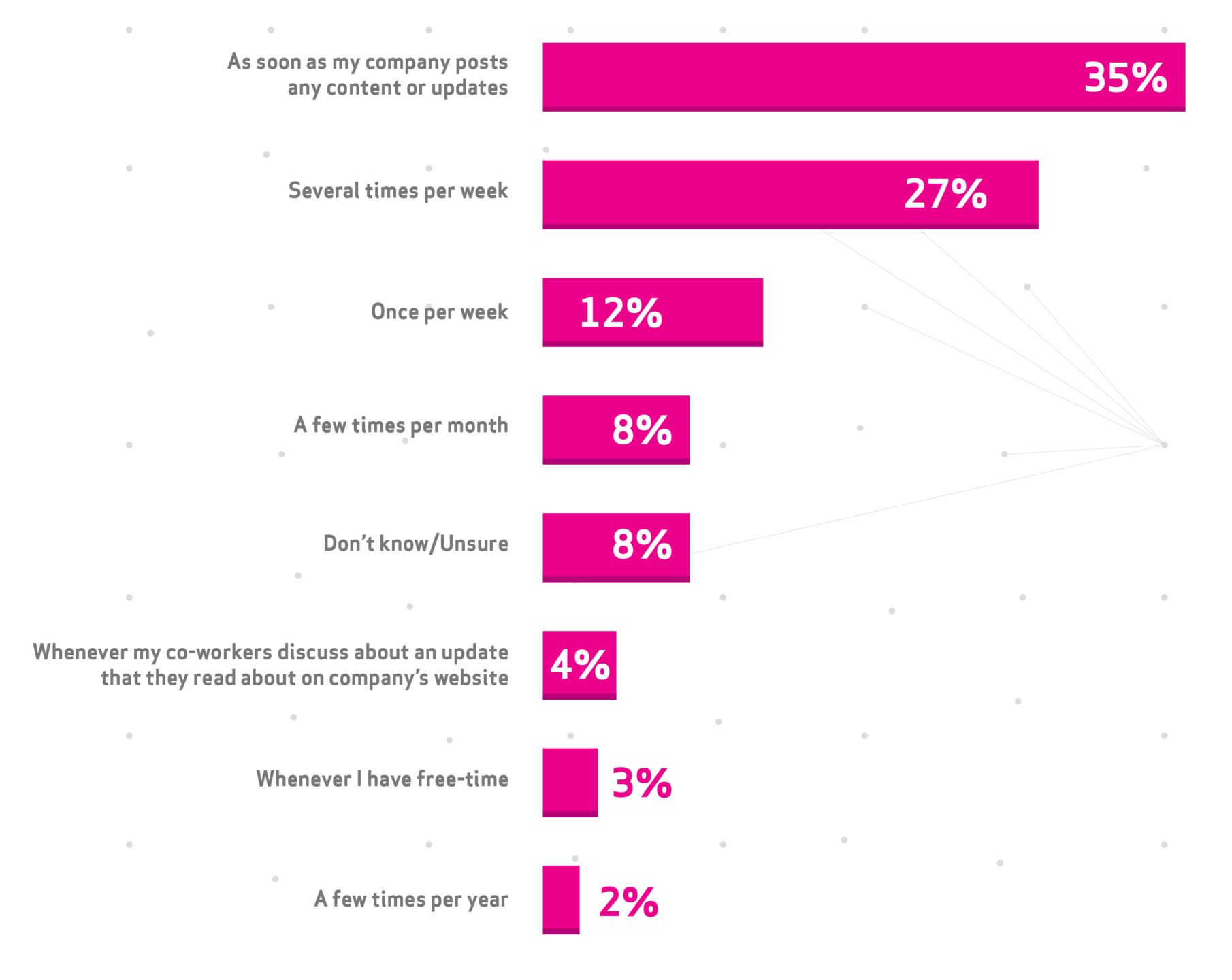 How?
When asked 'how could your company encourage its employees to share more content via their social media channels?', the favourite option is rewarding employees that share stories. Also, training and notifications were mentioned as important stimuli.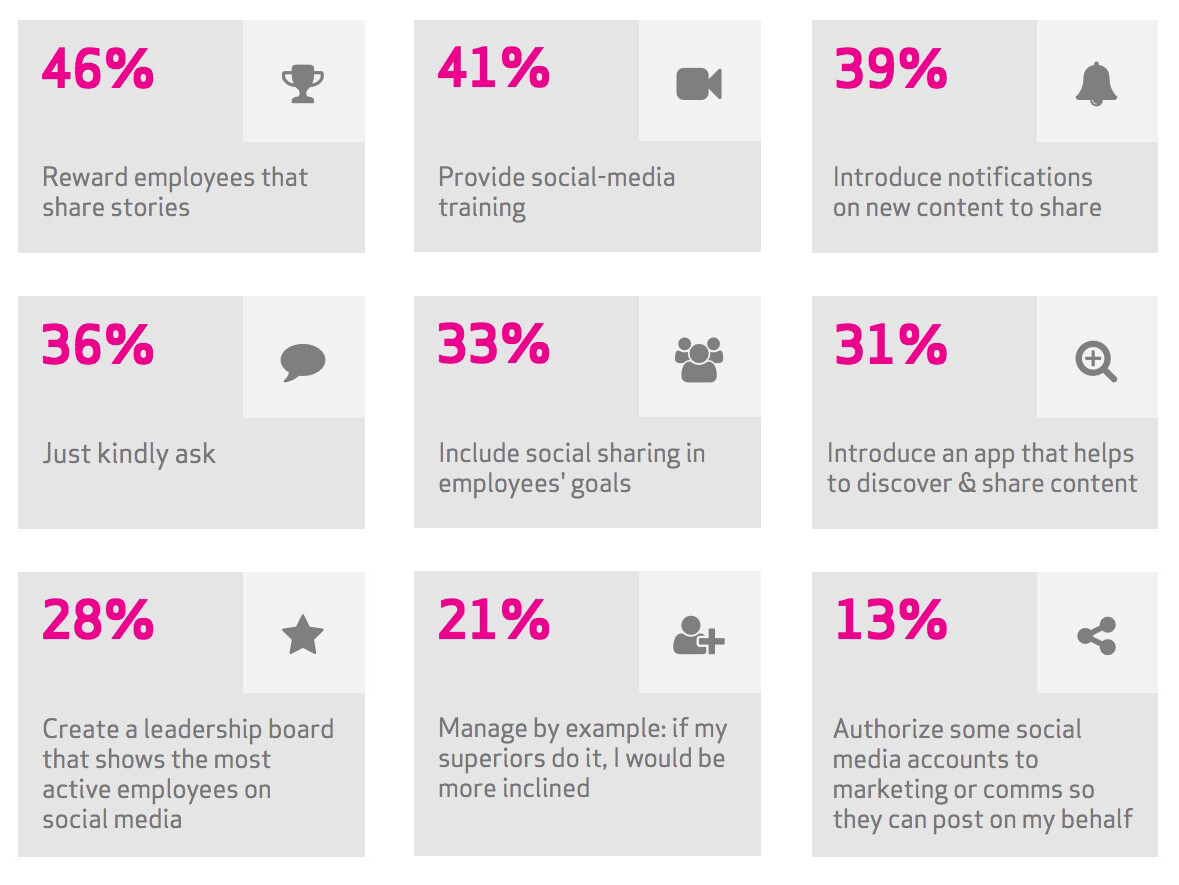 Getting started with employee advocacy isn't as complicated or time-consuming as it may seem. Employees are willing to cooperate, but they still lack the processes and knowledge to do this on a structural basis. There are several tools that can help to streamline those processes, get employees on board and measure the impact of employee advocacy programs.