This week KFC launched a wedding service. What's more romantic than that? To be honest, a lot of things.
This isn't a joke; this is actually something that happened this week.
KFC announced that it has started a wedding service in Australia. It offers couples the opportunity to have the (finger-lickin') wedding of their dreams – organised, customised and sponsored by none other than KFC themselves. You may be asking yourself 'what the fried chicken is going on?' Don't worry, we're just as confused as you are (but intrigued, nonetheless).
Managing director at KFC Australia, Nikki Lawson (also the master of puns), explains that:
"Over the years we've seen some amazing Facebook comments and have heard of some incredible proposals from fans taking place in our restaurants in Australia and around the world. Seeing these we thought bucket, let's create a KFC Wedding service! We think it's important that this isn't just a one-off affair and that as many of our fans have the chance to get a KFC Wedding – so we're making this available for eight months as a genuine service for anyone living in Australia.If you and your partner love KFC, then put a wing on it. It'll truly be love at first bite."
It's fair to say KFC takes home the title for most creative fast-food brand this week, having been advertised in both Harper's Bazaar and Vogue.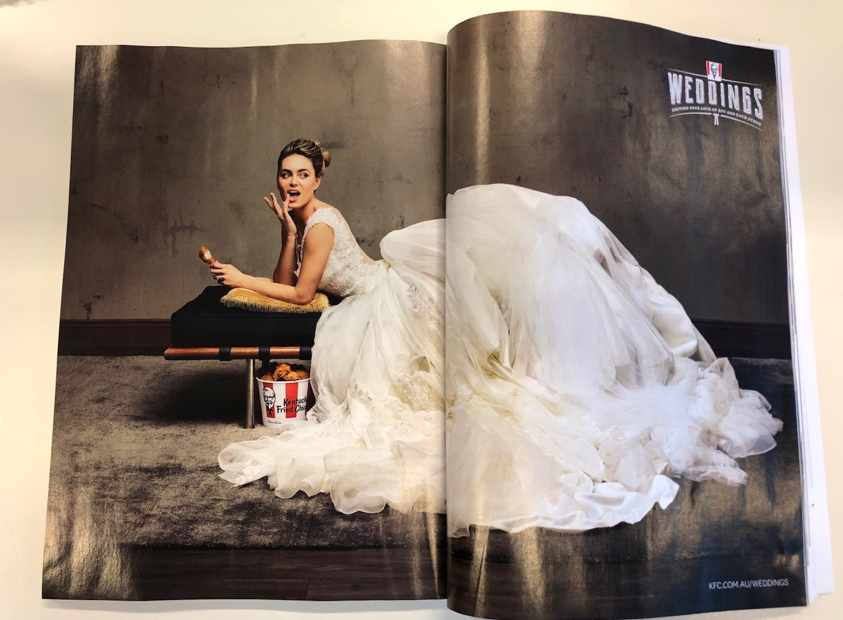 Talk about branching out.
Now, since this is actually a confirmed thing, let's get into the logistics for anyone looking to have a fried-chicken themed (but more importantly, a free), wedding. In order to be considered for a chance to win this package, you probably have to be okay with getting married Down Under, as this is where the service is currently based – you also have to be looking to tie the knot between October 2019-May 2020.
This also might be the most important detail to note to some but, alcohol is not included in this package (ridiculous, if you ask us). All applicants are required to submit an online form, where you're given no more than 200 words to convince KFC why you deserve the win. One word of advice for any love birds interested to apply out there, they're probably looking for a little bit of creativity in your responses.
So, what do you think of KFC's new endeavour? Is it insane, genius, extremely unhealthy, or a combination of all three? Of course, Twitter has blown up with memes and viral threads that poke fun at the obscene idea and some people are actually on board with it: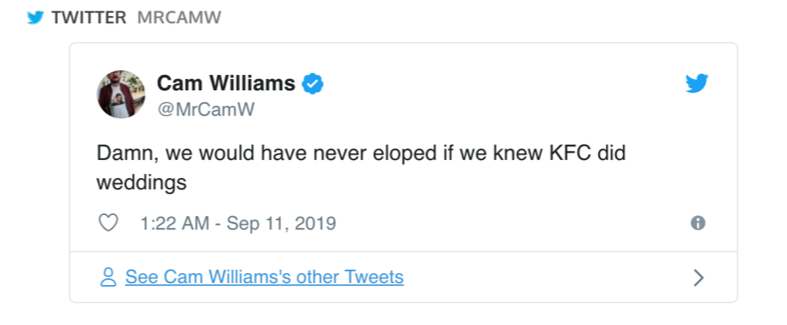 All we know is that no matter what it is, it's a great way to ensure people are talking about them. Here's to many greasy, spicy, and extra crispy weddings to come!
This week's top social stories:
Pizza Hut lights its spokesperson's pants on fire when he lies. Read More 
Facebook's cryptocurrency set to be blocked in Europe. Read More
How to go from lonely to loved with Facebook's new dating feature. Read More
Instagram and Snapchat are shut down again. Read More
On World Suicide Prevention Day, Facebook announces it will ban self-harm images. Read More
WINNER:
The Ad world takes a stand in supporting anti-gun violence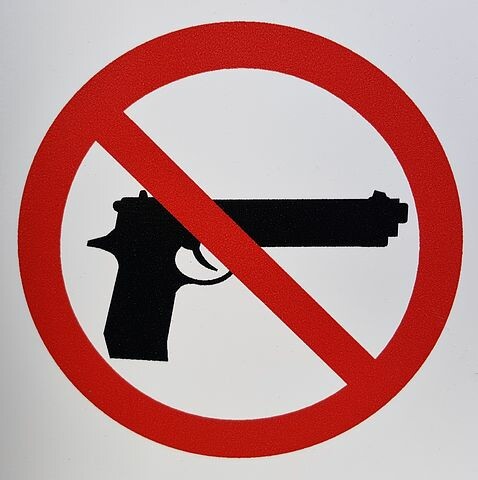 There is hope! The good news ending this week is that chief executives from five of the big six advertising holding companies are among the 145 major business leaders who have signed a letter urging the US Senate to act on gun violence.
LOSER: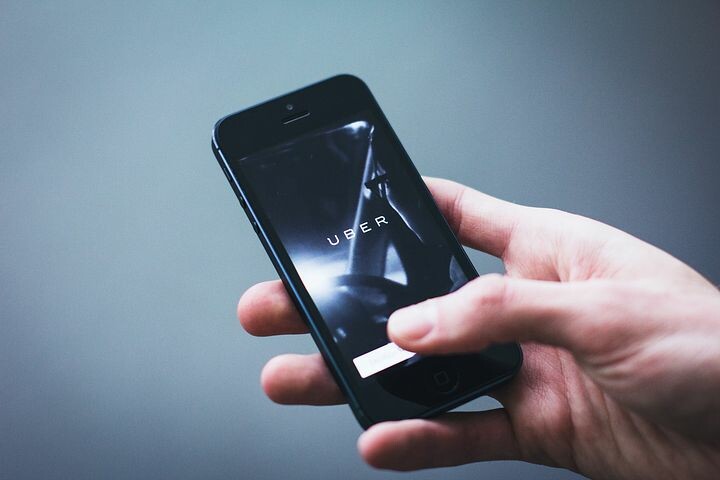 Next time you consider opening your Uber app (probably after your night out this evening) consider the risks you could be facing. A sever flaw within Uber has allowed hackers to break into customer accountsby tapping into the victims' email addresses and phone numbers. At the customers expense, these hackers have been ordering uber rides and take-away via UberEATS.
CREATIVE:
Apple hides Easter egg in new product drop video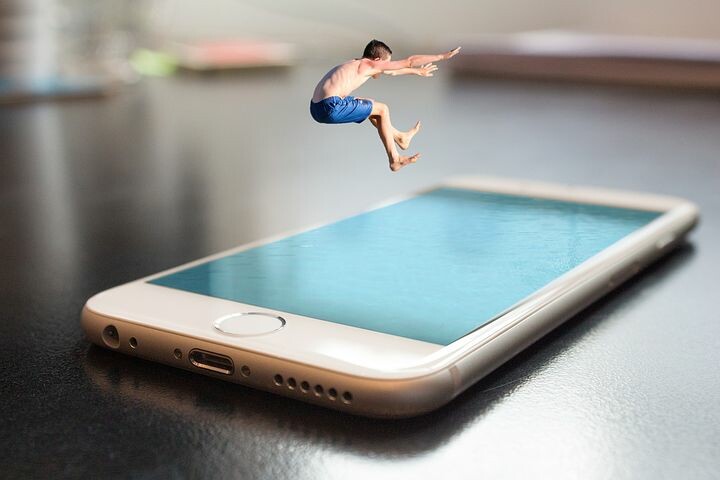 Apple got creative with its latest product launch. In the video which unveils the new iPhone 11 Pro, there is a little hidden message for the switched-on Apple fans. Posted onto YouTube, the short video reveals a hidden Easter egg that is displayed at around minute 1:25 and reads: "Error 09102019: This is just a thought. But it might be nice to have some sort of Easter egg message in here for the hard-core Apple fans that will stop the video."
Get This Week In Social direct to your inbox