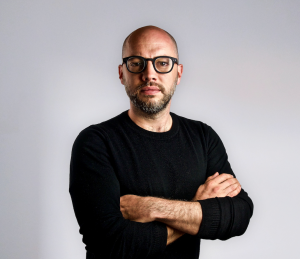 Integrated communications agency LEWIS has appointed Simon Billington as the agency's first UK Creative Director. In his new role, he will continue to lead the LEWIS Purestone team.
With two decades working from print to pixel, Billington has perfected the art of fusing speed with creativity. "We can see huge opportunities for new products at the interface of news-driven media, guerrilla style creative and digital innovation," he said. "By integrating Purestone into LEWIS we are able to deliver more for our clients. It's what we call Creative Imperative and I can see dozens of new service ideas based on story arcs."
The appointment reflects the strategic importance LEWIS is placing on rapid creative. It has re-organised its team to place creative at the centre of integrated communications. Billington's primary responsibility is to lead a team of 25 analysts, designers, videographers, content strategists and in-house UX and coding developers.
LEWIS has seen a significant increase in demand for integrated services both in the UK and in its offices around the world. These include planning, analytics, strategy, proposition development, sales enablement, demand generation, content marketing, PR and social, through to design and digital development.
"I am delighted to expand my role to deliver even more timely creative to our clients", he said. "I'm lucky to be in one of the largest independent agencies in the world. We can invest like a large company but move like a start-up."
LEWIS in London will be working with other digital hubs in the US, Europe and China to evolve new services especially in the areas of Analytics, Paid media and new campaign apps.