Thanks for joining us today Josh. To kick us off, can you give us some background on Foresight Factory?
Foresight Factory is a global trends and consumer analytics company. We investigate how consumers and societies are changing over the short-, medium-, and long-term. Everything we do is underpinned by data, and we undertake our own quantitative research across 24 markets each year so that we can gain a picture of how societies are changing over time.
We convert this into an extensive trends platform; Foresight Factory Online. We use this insight to help our clients prepare for the future, whether it's to help them make better tactical decisions or longer-term strategic judgements. Above all, we focus on how shedding light on changing consumer behaviours and expectations, giving our clients the key insights they need to make informed decisions.
Tell us about some of the major trends you're seeing at the moment
Perhaps the biggest trend, one that's affecting almost everybody, is what we call the 'Polarising Landscape'. Consumer attitudes are simultaneously pulling in two directions: on the one hand, the 'everything now' culture is stoking a desire for convenience, immediacy. On the other, there's increasing demand for more 'experience' and a more personal connection between a brand and the public.
Brands must also take economic trends into account, and if you look at data from organisations like the Resolution Foundation, you'll see that household income disparity will grow across different regions of the UK in the next five years. This adds to the polarising effect, making it that much more difficult for brands to engage with and service different audiences.
A further challenge is the way that 'Titan brands' like Amazon are stealing market share across a broad spectrum of services, while new niche players are targeting the market for specialisation and personalisation. Established brands in the middle are getting squeezed as a result, uncertain whether they should be gravitating towards one pole, or trying to serve both simultaneously.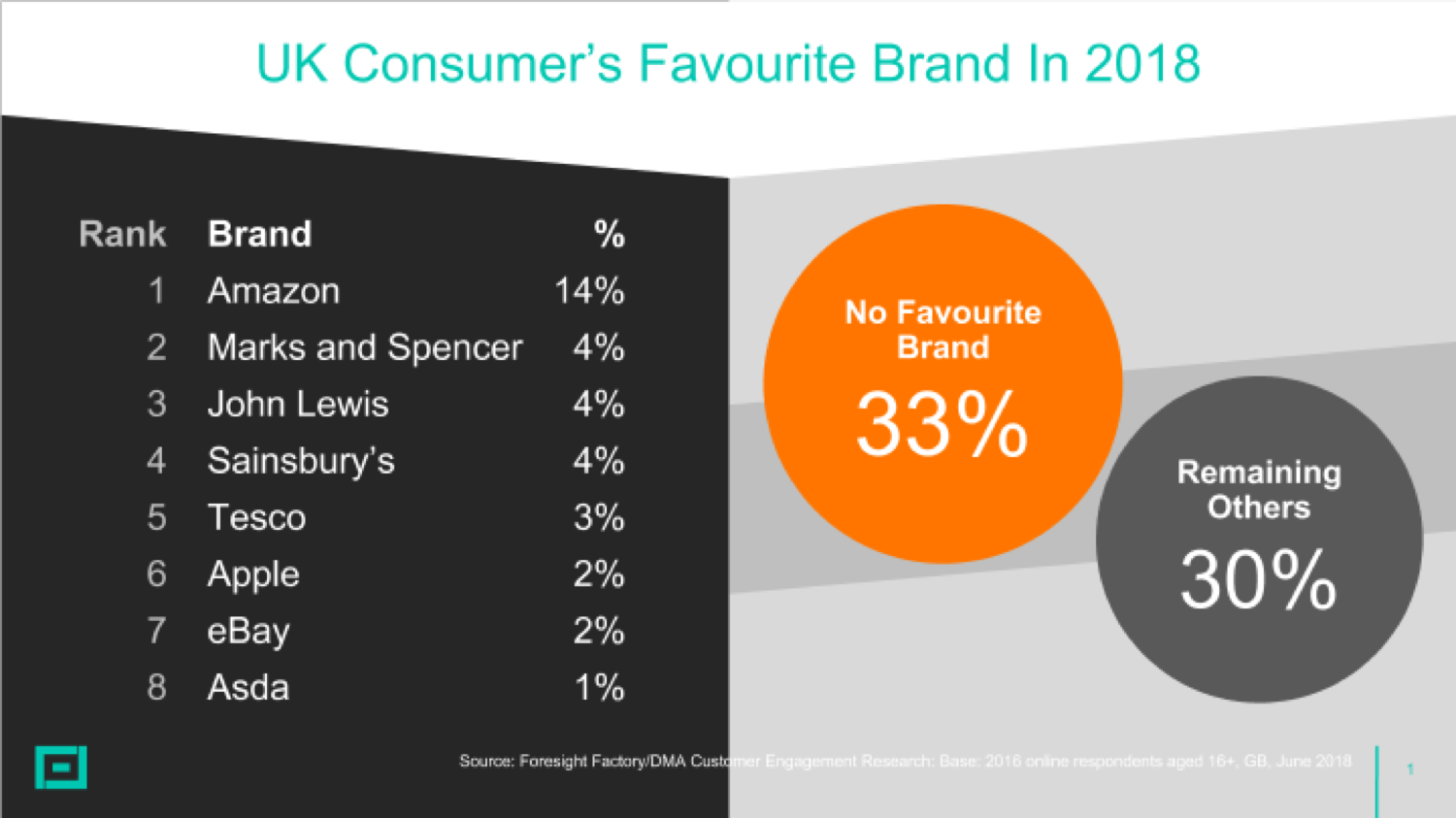 How is this affecting brands? How can they decide where they fit in such a rapidly-changing market?
It's not easy. A tea and coffee company we worked with recently provides a great illustration of the polarising effect. One segment of their customer base want on-demand, ready-to-drink options available at the supermarket, while another wants personalised artisan coffee experiences delivered by trained baristas. These consumer segments aren't always static – they often depend on our day-to-day whims.
Brands need to understand where they fit in a world that's changed drastically in just a few years. They need to make a decision about whether they hold onto the middle ground, which may mean diversifying their services – for example, by avoiding the fatal mistakes of retailers such as Toys R Us and Maplin who failed to provide great in-store experiences. For many businesses, the logical reaction will be to acquire other established brands and establishing a portfolio.
Alternatively, will they have more success by carving out their own niche by providing specialised, personalised services at the high-end of the market? These aren't just five-year strategy decisions – we're potentially talking about the survival of the company. That's why it's so important that decisions are based on the right data and market insight.
Can you give some examples of some notable trends in buying behaviours and how brands are reacting to them?
One of the big trends we see is the rise of the 'shoppable universe' that people – especially millennials – inhabit today. Every interaction they have, whether on social media or in real life, is a 'shoppable moment'. Instagram and Pinterest are becoming browsing and buying platforms in their own right, physical stores are using technology like VR and magic mirrors to provide more opportunities to try and buy. We're even seeing hotels where every object in the room can be bought.
This trend has thrown the traditional customer journey out the window. Every engagement is now an opportunity to sell or engage, and that's changing what people expect from brand interactions. Generation Z, for example, is increasingly put off by more traditional forms of marketing. Context is now so important – capturing the right consumer with the right message at the right time. This is one of the biggest challenges facing brands today: to ditch old engagement models in favour of creating a multi-layered universe.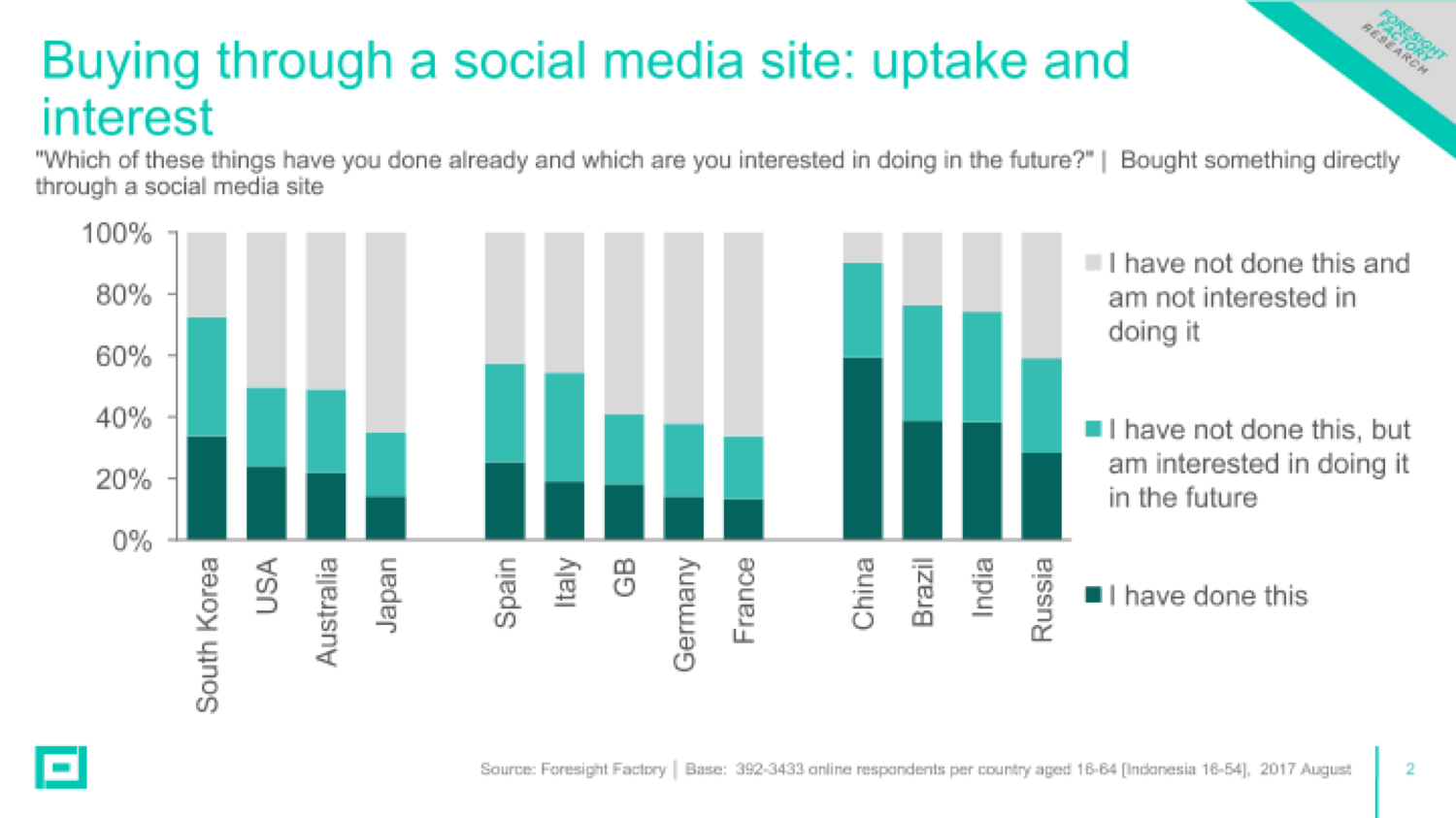 How well would you say brands are handling this disruption?
I think that many companies have done a lot of work in diagnosing the problem. They understand the uncertainty that you spoke about, and they're beginning to think about how it affects them. But in terms of concrete action, most are at the very beginning of their transformation journey.
You'll notice that brands are much more apt to theorise about challenges like automation or the Fourth Industrial Revolution than they are to provide specific proposals for how they will react to these trends. That is beginning to change. We're seeing more urgency from brands across every market sector.
Our responsibility as market analysts is to help them plot an activation roadmap of the changes they need to make in the coming decade to turn these threats into opportunities.
What advice would you give to brands right now in how they reach and engage customers?
Brands need to work on their humanity if they are to engage the next generation of consumers. For example, they need to change their mindsets of protecting the brand at all costs and embrace the possibility of failure. We tell brands that it's fine to be fallible, and that consumers can accept a company that makes mistakes as long as they're seen as open and trustworthy.
This doesn't necessarily involve people, though. Chatbots and AI services are increasingly capable of delivering services that enable a personal connection between brand and customer. But these interactions need to be consistent across different touchpoints, and accessible to all.
People are much more sceptical than they used to be, whether it's about the news they consume or the brand messages they hear. That's why it's so important to engage in what we call 'Mechanised Truth' – using technology to provide evidence for their claims. For example, blockchain will be vital to establish provenance in the supply chain, while VR can take consumers on a virtual tour of their factories. The more brands can be open, the greater the trust they will engender.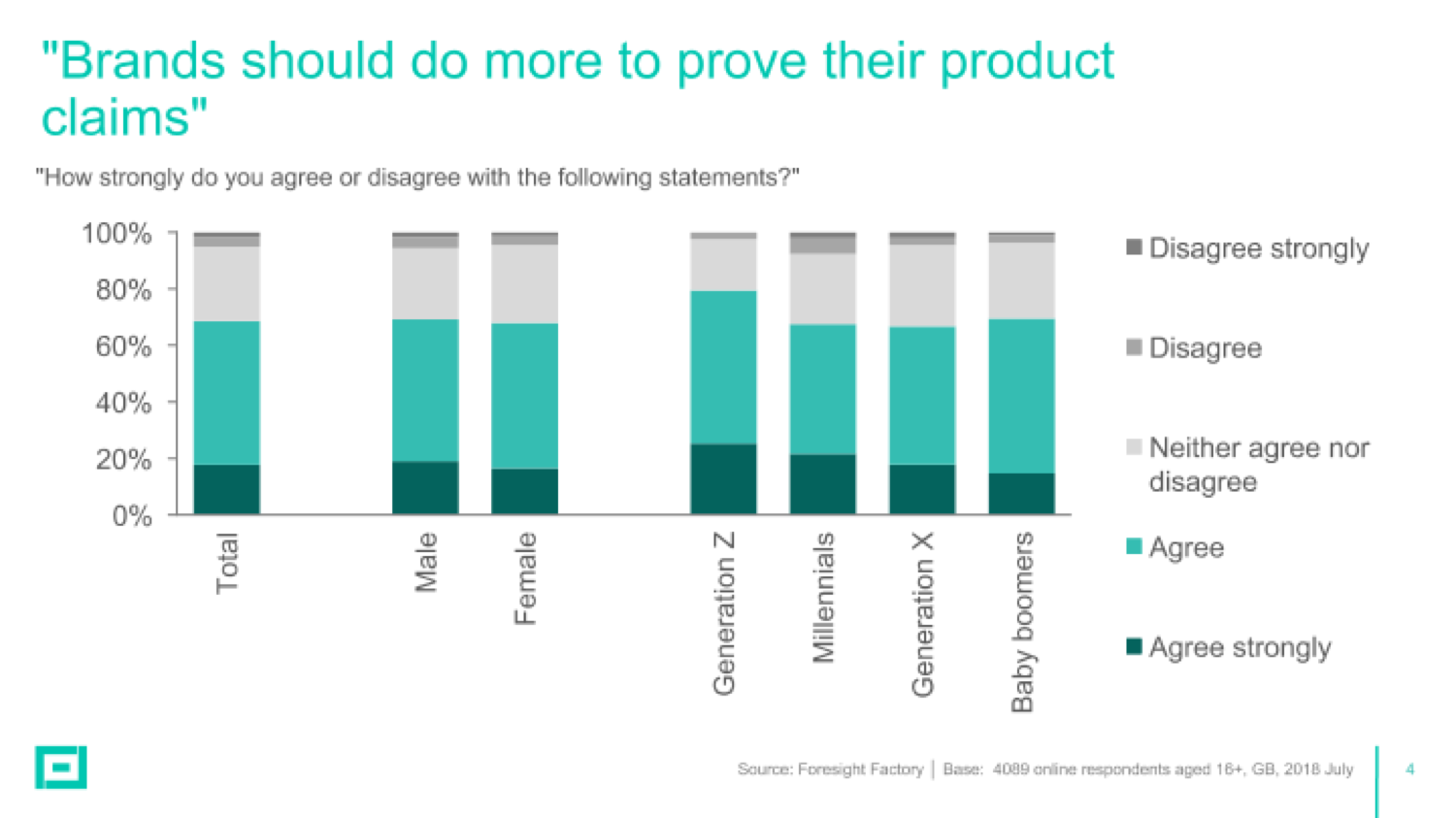 Finally, what are the top 5 tips you would give a CMO right now to help them be successful?
Good question. There are quite a few tips to provide but the top five would have to be:
Use an evidence-based approach to build your business case
Screen out the noise. Worry less about FOMO (fear of missing out) and focus on what's important
See your competition outside your sector. Consumer experience in one sector changes expectations in another
Explore new consumer groups – don't rely on traditional customer segments
Avoid siloes; bring in different data, perspectives, evidence from different parts of the business