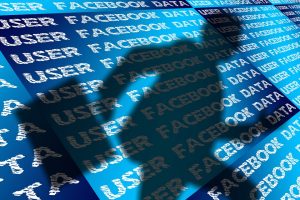 Anyone notice that Mark Zuckerberg's been in the news recently?
I am, of course, being facetious as arguably the biggest news story and scandal to ever hit social media has been unravelling rapidly throughout the past week.
If you've missed the onslaught of news items and think pieces that have hit every corner of the world, here's a quick overview:
Cambridge Analytica, a company that offers to 'change audience behaviour' through consumer data and behavioural science, has been accused of harvesting personal data from over 50 million Facebook profiles.
A former worker has come forward alleging that the company used this information during the US election and Brexit to aggressively target Facebook content and ads to manipulate the psychological tendencies of its users.
In wake of the news, Facebook's market value dropped by nearly $50 billion with increasing pressure mounting from politicians, the media and the public.
Following five days of silence, Zuckerberg finally spoke out, eventually apologising live on CNN.
It's difficult to predict what lasting ramifications this will have but it's certainly ignited public interest in how they share their personal information on social platforms, not to mention the blow to the public's trust in Facebook.
But will this lead to a mass exodus of people from the platform?
Is Facebook going to face increased regulation?
What does this mean for all the companies using Facebook as a major tool in their marketing?
Can anyone answer these questions!?!
Uncertainty in where a social media platform is going is nothing new. The recent months have seen massive changes to Instagram and Snapchat, all with varying results.
The increased focus these platforms have invested into analytics have provided a bounty of opportunities as brands can market, advertise and develop their content more efficiently. But these shifts can have a negative impact on users as what they originally liked is stripped away to consolidate monetary potential.
Not only this, but the reluctance of these companies to accept accountability or admit mistakes is feverishly off putting as, seemingly, businesses believe they know what their users want more than users do.
It's one thing to stimulate change with dramatic innovation but it's another to label yourself a thought leader by forcing change through the riptide of public opinion that's ripping your ship apart.
So, do you go down with your ship or stir back in the direction you came?
Usually, Facebook is dedicated to sailing through changes, bracing the negative public opinion storm and then floating along as normal when users eventually 'get over it'. But how can Facebook recover from seemingly allowing the exploitation of its user's data and still act like they did nothing wrong? Zuckerberg tried it, but this tempest wasn't having it.
Potentially, this could have a negative impact on the wider use of social media analytic tools. Even though gathering insights on engagements and age ranges isn't quite the same as, you know, creating extensive psychological profiles that manipulate political views, the ricochet could reverberate throughout the industry as intense scrutiny is placed upon companies.
How can your business learn from this? As always, proceed with caution and learn not just how things went wrong, but why? Ask how a business gets itself into this situation and learn how to avoid it whilst also formulating crisis protocols.
This isn't just a social issue; any communications business is unavoidably reliant on the data of its target audience and is therefore susceptible to the ramifications of what's unfolding.
It's unlikely that this will all lead to the end of social insights but a vengeful eye has now been cast over an industry by those who feel like they've been wronged.
This Week's Top Social Stories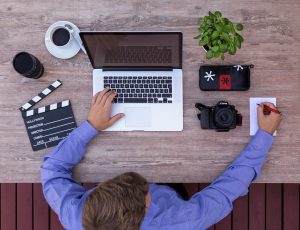 YouTube launches a web-browser tool that allows users to create live-streams with their webcam. Read More
Facebook and Google report a nearly two percent loss in ad revenue as their share falls to 56.8 percent. Read More
Snapchat and Instagram remove Giphy from their platforms after offensive gifs started to filter through. Read More
The parent company of Tinder, Match Group, is suing rival dating app, Bumble, for patent infringement after trying to acquire its service. Read More
LinkedIn starts to roll out a new feature that allows users to 'ask for a referral' before submitting an application. Read More
Winner
Marvel's latest superhero blockbuster 'Black Panther' makes twitter history amidst it's 5th week at the top of the U.S. box office. On top of crossing over the gross of $1.1 billion, the film has become the most-tweeted movie of all time with 35+ million tweets.
Loser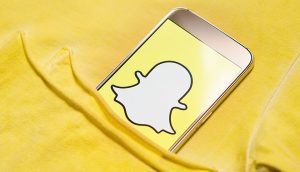 Another week, another blow for Snapchat. Shares of the app fell by around $1bn after singer Rihanna publicly criticised Snapchat for hosting an advert that poked at her past of being a victim of domestic violence.
Creative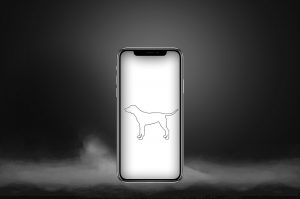 Swedish Telecom brand, Telenor, is letting customers put their dog on their mobile phone plan, offering to add another SIM card to their package, allowing them to track pets via a GPS Tracker. The social ads see several dogs giving their own opinion on the initiative and some aren't pleased…