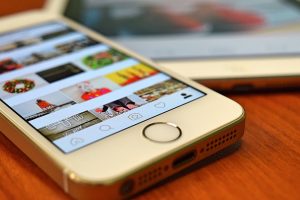 Instagram this week announced two major updates, which are set to make the platform a more attractive place for businesses. So in this week's blog, we'll be taking a look at what's new and how businesses are gaining value from the platform.
The first of this week's changes was a much-needed update to the Instagram direct messaging platform. Up until now, business profiles have received private messages in the same way as any other user – if the business follows the sender the message will hit their main inbox. But if they do not follow the sender, the message will go into a pending folder until it is approved. The alternative option was for customers to comment on a businesses' public post. This has meant that for a long time, the majority of messages a business receives on Instagram are at risk of going unnoticed or falling through the cracks.
The changes announced this week mean all customer messages will go directly to the main inbox. Furthermore, businesses will now be able to star and filter conversations for follow up, as well as send 'quick replies', which are templated responses to common customer queries. Overall, it provides a much more effective way for businesses and customers to connect on Instagram – which makes a lot of sense considering some 375 million of Instagram's 800 million users are utilising the messaging feature every month. And 150 million of those people are already direct messaging businesses.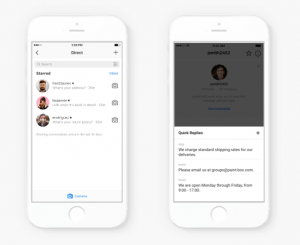 The second change this week was the introduction of a range of 'Action Buttons', which businesses can add to their profiles to encourage easy, streamlined transactions. The call-to-action buttons, which appear on business profiles, allow users to make dinner reservations, purchase movie tickets, or start an order, without having to leave the Instagram app. So for instance, when a user clicks 'Reserve' on a restaurant's profile, an OpenTable browser will pop up within the Instagram app to finish the process. The functionality works through a series of integrations with third-party apps, such as Eventbrite, OpenTable and Yelp.
It is currently being tested with a range of partners, with a view to roll action buttons out more broadly in the future. But already one of the businesses included in the beta testing says the button added 15 to 20 orders in just one week. Not a bad start.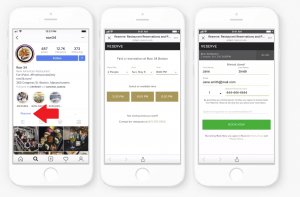 And that change follows on from yet another important update, announced last week, which allows users to actually add their credit or debit card details to their Instagram profile, and set-up a security pin, so they can shop directly from the app. The native payments functionality effectively takes Instagram from photo-sharing app and advertising platform, to e-commerce site.
According to Instagram's own data 80% of users already follow a business, and 200 million users visit a business profile every day. That screams huge potential for 25 million business profiles which exist on Instagram – so it's no wonder the Facebook-owned app is putting an increased focus on business-friendly tools.
But the company will have to be wary of impeding user experience on the platform. Instagram started as a photo-sharing app for friends. It has since it has evolved into an advertising behemoth, and these latest changes prove to us that Zuckerberg now sees e-commerce as the future direction of Instagram… so what will users make of this? Is Instagram losing touch with its roots?
Regardless of user sentiment in the longer term, these new changes open up significant opportunities for Instagram-active brands in the immediate future – particularly for B2C businesses. If you're keen to find out how your brand can gain value from Instagram, please get in touch with the team at LEWIS Digital today.
This Week's Top Social Stories
Twitter has urged its 336 million users to change their passwords, after a bug in the system may have exposed plaintext login details to third parties. Read more.
WhatsApp's Snapchat Stories clone, Status, now has more than 450 million daily active users – up from 300 last November. Read more.
From abortion to environment, terrorism to taxes, Facebook has released a list of 20 'issues ads' which will now require increased transparency, including clear labelling. Read more.
Twitter has built (but not yet launched) a new 'secret conversations' feature, which would allow users to send encrypted direct messages. Read more.
Facebook has designed a feature called Avatars, which allows users to build a personalised cartoon version of themselves, much like Snapchat's Bitmoji (Stories 2.0?) Read more.
Winner
Like a Fine Wine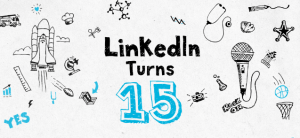 Wishing a very happy 15th birthday to the social media network that has outlived MySpace, Friendster, and Orkut… LinkedIn! The professional networking site was founded in a living room in 2003 – the same year 'Hey Ya' was on the airwaves, and Pumpkin Spiced Lattes made their debut. Since then it's gone on to grow a network of 562 million members in over 200 countries around the world. Fifteen years is an impressively long life in the competitive social tech space, but LinkedIn only seems to be going from strength to strength – so, cheers to the next 15.
Loser
Ghost of Words Past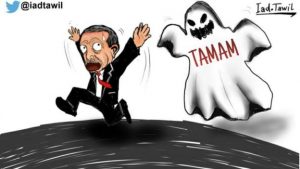 Long-reigning Turkish President Recap Tayyip Erdogan has found himself at the centre of what is being called, "one of the largest political hashtag wars in internet history". Erdogan, who has ruled for 15 years, said in a speech on Tuesday, "if one day our nation says 'enough', then we will step aside". Seizing up the opportunity, over a million Turks took to social media with the hashtag #TAMAM (translating to 'enough'), making it a worldwide trending topic with over 1.8 million tweets. But it didn't take long for pro-government accounts to hit back with #DEVAM (meaning 'carry on').
Creative
Golden Girl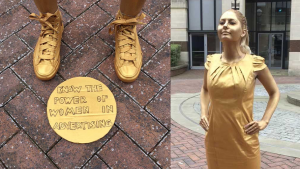 As many young media graduates would attest, landing your first agency gig can be a difficult task. And in a creative industry like advertising, it is often thinking outside of the box that eventually gets you the spot. Putting that theory to the test, aspiring copywriter Jade Delaney came up with a creative way of attracting the attention of McCann Bristol execs this week – by recreating the global agency's most famous work, Fearless Girl. "Advertising, meet the #FearlessGirlBristol… Know the power of women in advertising. I can make a difference." Needless to say, Jade managed to score the coveted one-month paid placement.
Website of the Week