With pubs and restaurants due to re-open in England tomorrow after a long period of closure as a result of COVID-19, many are taking the opportunity to reflect on what has changed since the start of lockdown. It has been reported that only 13% of working parents want to go back to 'the old normal' in the coming months and 28% say they plan on making a 'big change' to their life after lockdown.
So, what does this mean for our ever-changing use of social media? Will it be a different space once life returns to 'normal'? It's a difficult prediction to make, but below are a few trends that could have an impact.
Will social media change after lockdown?
Yes
A new news source
Everybody has been itching to find out the latest update about the pandemic, but it has come as a bit of a surprise that people are now even turning to photo-sharing app Instagram when they want to get their news fix. This trend is mostly amongst young people, who perhaps trust the app more as a source of factual information.
Less live
Something that has become a key trend during lockdown is the prevalence of 'live' sessions, particularly on Instagram to a consumer audience and LinkedIn for a professional audience. With everyone at home, live sessions were a source of entertainment and a way of 'connecting' with the outside world in a time where many may have felt isolated. However, as most return to work or to 'normality', it is likely that the popularity of live sessions may slide. Nonetheless, this trend may be a catalyst for more on-demand content as it has emphasised that consumers want content at the click of their fingers (or swipe of their phone screen).
Clarity and consistency
It has been integral for brands, big or small, to be completely clear with their customers during lockdown. Whether this has been announcing temporary closures, reassuring steps taken for safety, or letting customers know how long deliveries will take – clarity is key. After lockdown, this something that is likely to continue to be expected from brands, especially when the situation may still be quite fragile for months to come.
No
Entertainment still everything
It was the case before lockdown, during lockdown, and definitely will be the case after…people love to laugh and social media is a key source of that. TikTok's surge in popularity has demonstrated this. From catchy dances to quirky acting, the short videos have provided hours of entertainment for many. This is not something likely to change any time soon and is one of the reasons that social media has become an integral part of daily life long before and long after lockdown.
Struggle for stand out
Another thing that won't change after lockdown is the fact that millions of people and brands from around the world use social media every single day. The importance of creating content that catches the attention of a target audience is something that marketers had to focus on pre-COVID and will have to focus on forever due to the sheer volume of social media posts to compete against. On top of this, with even more 'fake news' being shared during the pandemic, it is more difficult than ever for a social media account to achieve credibility and authenticity when connecting with customers.
Social media has been a lifeline for many during the pandemic due to its ability to connect family and friends, provide updates from around the world, and put a smile on people's faces. It is unlikely that we'll see as much dramatic change on our apps as we do in our social lives as we approach a 'new normal', but there are a few lessons that can be learned from the situation that may alter a marketer or a consumer's approach to the online world.
This week's top social stories: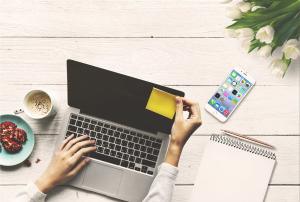 YouTube lets users experiment with 15 second TikTok-style videos. Read more:
Hilarious new Twitter account impersonates the Scottish border. Read more:
Instagram prepares launch of new re-design. Read more:
Ofcom to fine social media giants who fail to deal with harmful content. Read more:
Facebook to advise use of masks to prevent virus spike. Read more:
WINNER:
Shoe-lovers rejoice! Snapchat launches AR shoe try-on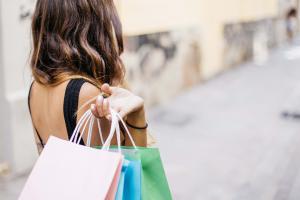 Snapchat has partnered with Gucci for the platforms first global branded AR lense. This allows users to display a digital version of the Gucci shoes on their feet before being able to press 'shop now' to purchase the shoes direct. The future of shopping?
LOSER:
1/3 of TikTok users vanish as India bans app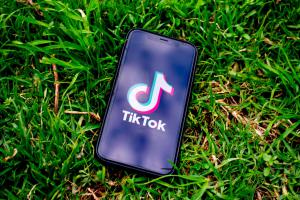 A political decision has led to India banning many Chinese-owned apps, including TikTok, which has left many sad and frustrated. Out of TikTok's 800 million users, 120 million are from India, so this decision has had a huge impact on citizens.
CREATIVE:
Daz targets youth audience with multi-channel campaign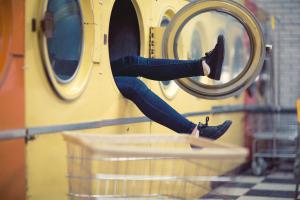 Washing detergent brand 'Daz' has launched a new campaign hoping to target a younger audience. As well as a TV ad starring Paddy McGuiness, Daz have also used TikTok to promote the brand by sponsoring influencers to 'Daz up' their outfits.
Get This Week In Social direct to your inbox