Before we jump into the top SEO trends in 2020, let's go over some basics.
First, you'll need to know: what is an SEO strategy?
An SEO strategy is a combination of having a target keyword strategy and indexing strategy (making sure all of your most important pages are being crawled and indexed effectively). A comprehensive SEO strategy is focused on expanding your website's reach by focusing on long-tail keywords with a specific search intent that is relevant to your business's products or service offerings. This is achieved by developing a relevant content strategy with keyword-rich subtopics. The end goal is to not just increase organic search traffic but to drive qualified organic traffic. Qualified traffic is considered users that visit your site and "pick up what you're putting down" and convert through your site. An example of a conversion would be a sale, a form fill, or a white paper download or a newsletter sign up.
The best place to start with your indexing strategy is to use a tool that crawls your site as Google would crawl it. Look for technical errors to fix like broken URLs and pages that should be indexed but aren't for some reason. You'll definitely want to set up a profile in the Google Search Console to see your coverage report (how many pages are being indexed by Google). Another basic indexing strategy SEO tactic is to generate an HTML sitemap and submit it to Google's index through the Search Console.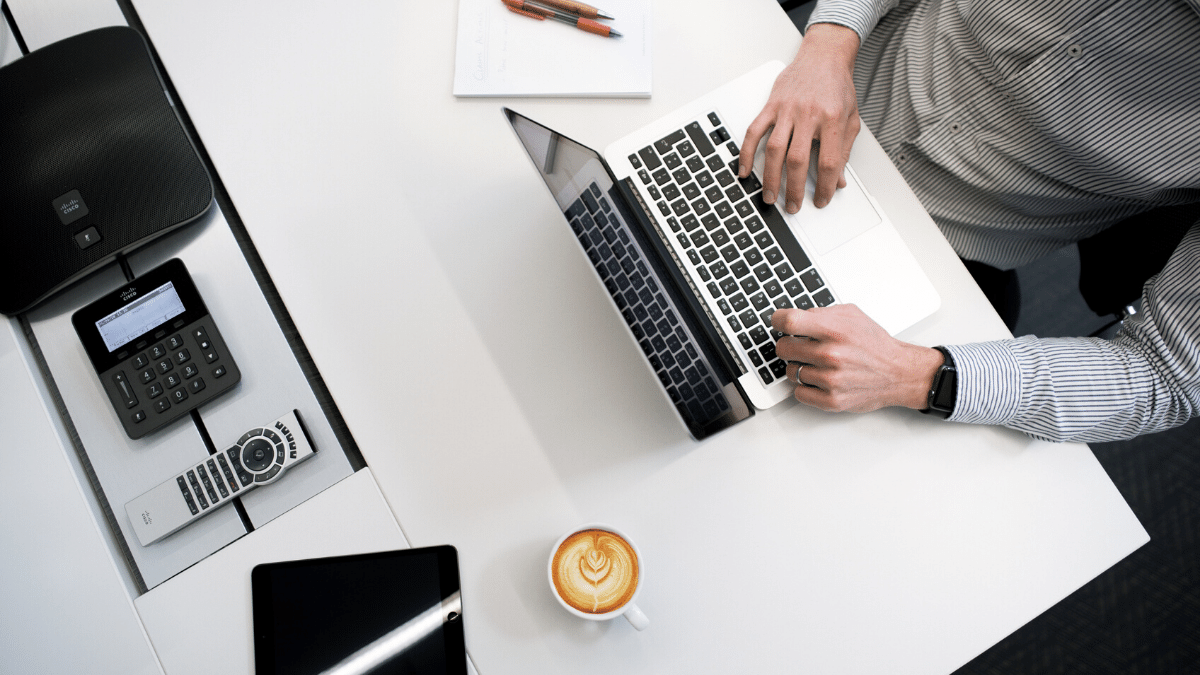 Next, you'll want to know your Domain Authority and the ability to rank against competitors. Then you'll want to run a competitor analysis to find out what keywords they are targeting. Finally, for an SEO strategy, you'll want to map all your top-level category pages to a target keyword and write relevant content that supports your main service or product pages.
One more thing we need to cover before we get to the top trends in SEO for 2020, let's first define what we always hear people asking, what are SEO keywords all about?
When you type in the Google search bar that is known as a search query. All search queries have a specific reason for searching and that is known as "search intent." SEO is all about keywords and ranking on page one, specifically in positions 1-3, for your target keywords. An on-going SEO joke is, page two of Google is where they bury the dead bodies.
Ranking on page one of Google is very competitive because of how valuable the real estate is.
This leads us to another common question, is SEO worth it?
It's really hard to tie value to SEO, but once you understand the value you will realise that yes, it is worth it.
Keywords are valuable. So, how valuable are they? Think of it this way, if you are ranking for that keyword, you're not paying for it. Calculating how much a keyword cost is one way to understand the value of SEO.
We can calculate the value of SEO by understanding the average click-through rates based on rank position, average monthly search volume and the average cost per click of that keyword.
The formula looks like this:
Keyword Search Volume x CTR = Estimated Organic Traffic x Average CPC = Keyword Value
The CTR chart based on rank position provided by AWR gives us the CTR percentages of a keyword-based on the rank position on page one of Google's SERP.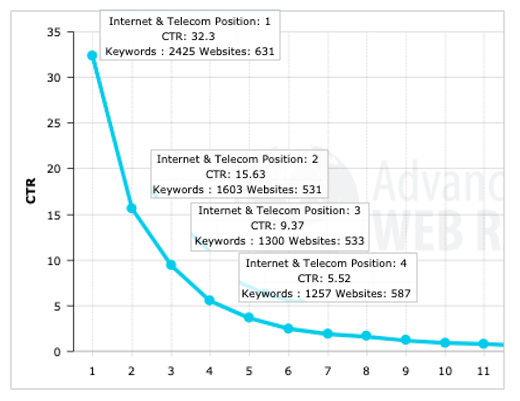 Take your target keyword and enter it into the formula. You will get something like this:
Keyword: "Virus Protection" (40,500 – Average Monthly Search Volume)
Search Volume x CTR = Estimated Organic Sessions per month
Position #1 = 40,500 x 32.3% = 13,081
Position #2 = 40,500 x 15.63% = 6,330
Position #3 = 40,500 x 9.37% = 3,794
Position #4 = 40,500 x 5.52% = 2,235
Average Monthly Savings CPC:
Search Volume x CTR = Estimated Traffic x Average CPC
Position #1 = 40,500 x 32.3% = 13,081 x $8.32 = $108,833
Position #2 = 40,500 x 15.63% = 6,330 x $8.32 = $52,665
Position #3 = 40,500 x 9.37% = 3,794 x $8.32 = $31,566
Position #4 = 40,500 0 x 5.52% = 2,235 x $8.32 = $18,595
As you can see, "virus protection" is a very valuable keyword and ranking in position 1-3 is the most valuable.
Now that we've set the stage for what SEO is and why it's valuable, let's get into the top trends for 2020.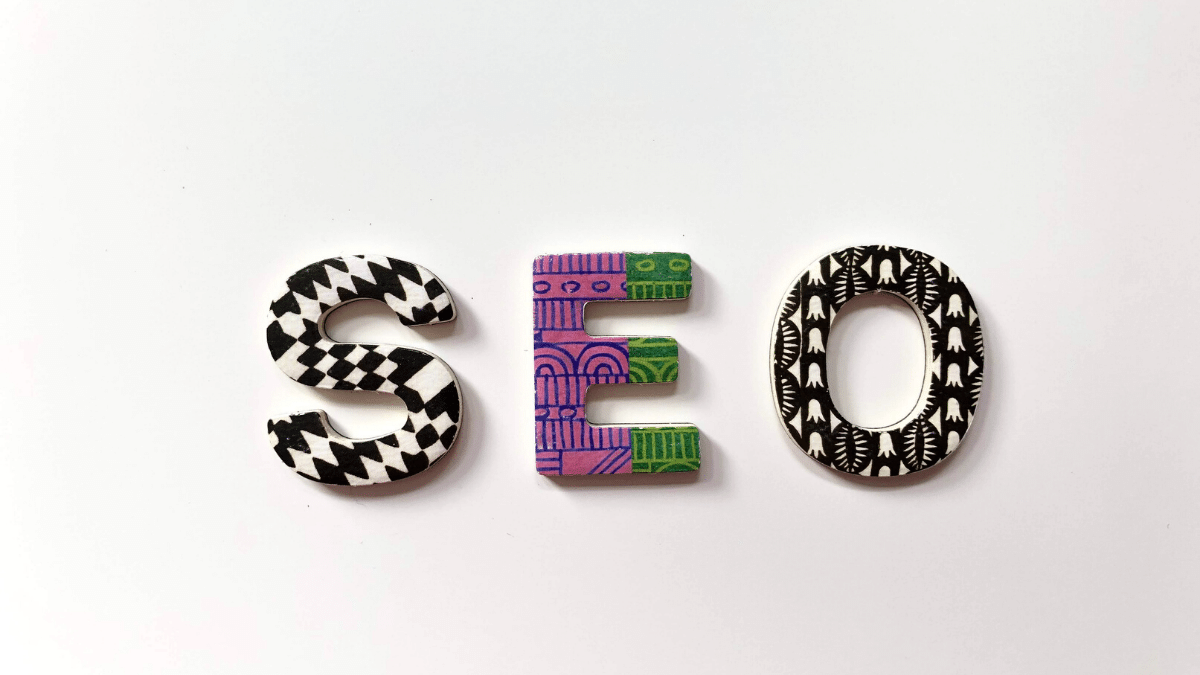 Top 5 SEO Trends to Implement in 2020
On-page SEO and Quality Content
What does quality content really mean? Quality content means different things to different people, but really none of that matters. What really matters is what Google defines as quality content in its Search Quality Evaluator Guidelines PDF. Google rates pages based on the needs met or NM of the page. Google always says write for users, but recently they added a definition to what "High-Quality Content" refers to. They rolled this out last August and a lot of pages that gave lifestyle advice took a hard hit. Why? Google deemed these pages low quality because they didn't meet their high-quality guidelines.
Example:
What makes a High-quality page? A High-quality page should have a beneficial purpose and achieve that purpose well. In addition, High-quality pages have the following characteristics:
High level of Expertise, Authoritativeness, and Trustworthiness (E-A-T).

A satisfying amount of high-quality MC, including a descriptive or helpful title.

Satisfying website information and/or information about who is responsible for the website. If the page is primarily for shopping or includes financial transactions, then it should have satisfying customer service information.

Positive website reputation for a website that is responsible for the MC on the page. Positive reputation of the creator of the MC, if different from that of the website
(Source: Google's Quality Guidelines)
So every webpage should do the following:
Have a purpose

Be written to follow the expertise, authoritativeness, and trustworthiness model. Add certifications, testimonials, source your material, and/or add reviews. These are some things you could do to build pages for E.A.T. 

Meet the needs of the user
There are many factors that Google is looking at beyond its content guidelines. It's really important to be familiar with all of Google's algorithm updates as well. The hummingbird update targeted low-quality pages or pages that had thin content with poor user behaviour metrics and no clear purpose. It's really important to write and optimise your content for relevancy using a model of natural language processing generated from SEO tools that help you bucket common topics and search queries into keyword groups.
Know Google's Algorithm Updates
Google got tricky and incorporated a natural language processing AI update known as Rankbrain which was modified this year with the BERT update.
Important updates to Google's Algorithm to know:
Make sure to write explicitly with relevant topic modelling Again, this is not really new but is more important now than ever as Google's algorithms are getting more sophisticated with AI updates like BERT.
Behaviour Metrics to Measure quality content:
Increased rankings & traffic

Increased time on site

Increased pages per visit

Lower bounce rates

Higher conversion rates
Competitor Keyword Analysis
This is definitely the number one place you want to start. What you think your competitors are might not actually be your competitors. It's a good idea to look at your top three or four competitor's keyword rankings and domain authority. You'll want to see how your website stacks up against the competition so you can lay the groundwork for a successful SEO strategy.
Things to look at:
Compare your site's Domain Authority (DA) versus your competitor's DA

Your website's ranking history

Your website's competitor's rankings and keyword strategy
Technical SEO & Indexing Strategies
If your site can't be crawled and indexed by Google efficiently, then all your hard work goes out the window. Making sure your site is technically set up for success is critical for SEO.
Verify your web property in the Google Search Console to check for technical health issues on your site.
Things to take a look at:
Pagespeed insights

Run a scan of your page to check for page speed

 insi

ghts

. Use this analysis to increase your page load times. 

Security

Make sure your site has an updated SSL certificate and doesn't have any mixed content. For example, look out for images that have an HTTP protocol on your HTTPS pages. This will break your padlock and could potentially remove your webpage from the index. 

Structured Data

Google has been making it a point to add structured data to your pages so their spiders can better understand what's on the page. We've noticed they are now sending messages via Google Search Console. 

Structured data is known as Schema Markup. This structured data increases the chances of your site returning rich snippets in the search results. Rich snippets are similar to site links in Google text ads. 

Incorrect Canonicals

We've seen this a lot over the last year. This tactic is good for reducing duplicate content due to paginated series, but can really hurt your site's rankings if you have the wrong canonical tag on a primary service or product page. For example, if you recently updated your SSL to HTTPS and your canonical is an HTTP version of your site, that page will be removed from the index.
Visual Search – AKA Image Search
More and more people are searching Google's image search results and this year they really started to take notice. Google even announced that "Images are going to be a big topic this year." Our prediction is that there won't be any slowing down and image search trends will continue to trend in 2020. This is why it's going to be a huge opportunity and focus to optimise your images using explicit image alt tags and structured data to markup your images.
It was recently discovered that Google is now showing product information like price, availability, and product descriptions in the images results. This data is driven by schema markup and is a new feature in the image SERPs.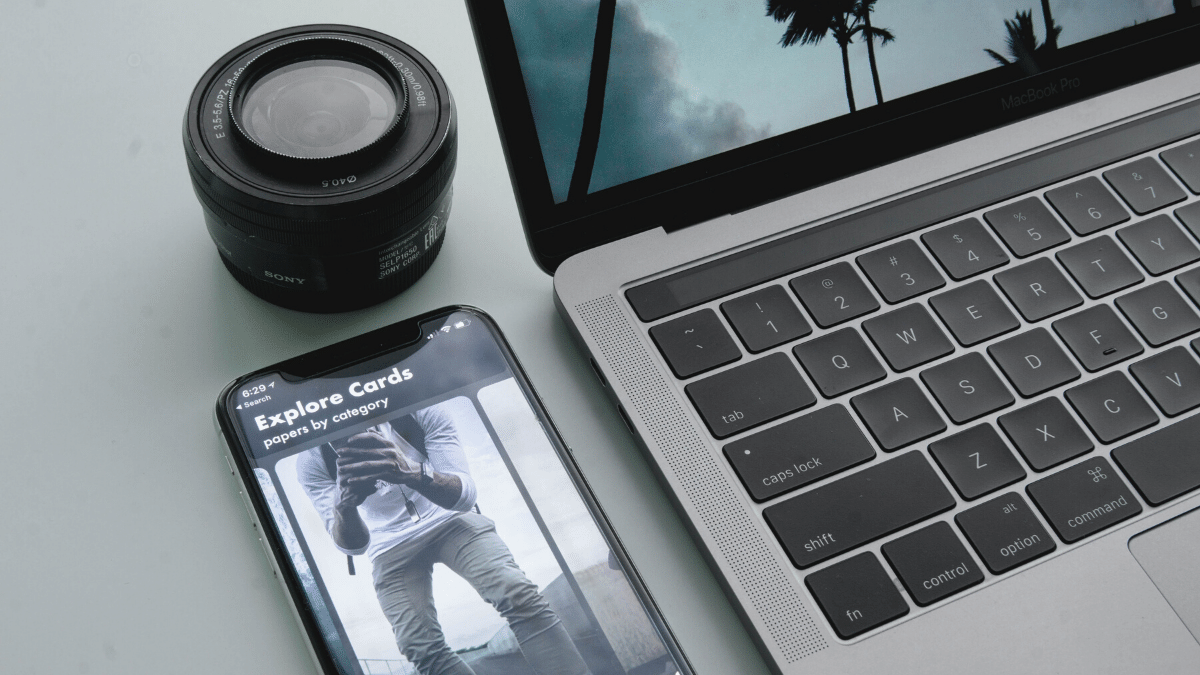 Having a pretty website doesn't mean anything if you're not planning out an SEO strategy. It's really important to build a website with SEO in mind as your website is the centre stage in all your digital marketing efforts. Know your customers and understand their buyer's journey before building out your web pages and overall digital marketing strategy. Write quality content that's relevant to your customer's needs and optimise your content for relevancy and connect to your customers.
The more SEO changes, the more it stays the same. No more keyword stuffing or spammy link building tactics. It's back to the basics of building quality web pages written by humans and connects the dots of your customer's needs.
Interested in our SEO Services? Get in touch today & let's chat!