At a high level, account-based marketing is a marketing approach focused on reaching decision-makers at specific companies (aka accounts) and driving engagement with them through the sales funnel. The key accounts will have been identified as potential clients by stakeholders at your organisation. Every ABM strategy and activation will look differently. Some will consist of hyper-focused a few target accounts, while others may focus on select industries or larger account lists.
Instead of targeting by demographics or interest, as you may in traditional B2B outbound marketing programs, ABM campaigns intend to reach users based on their employer, often with the ability to overlay additional qualifications such as job title or function. ABM allows you to narrow the focus to users who are most aligned with your ideal customer profile. The goal is to drive lead generation, engagement with prospects and in the end increase revenue, adding new logos to your site.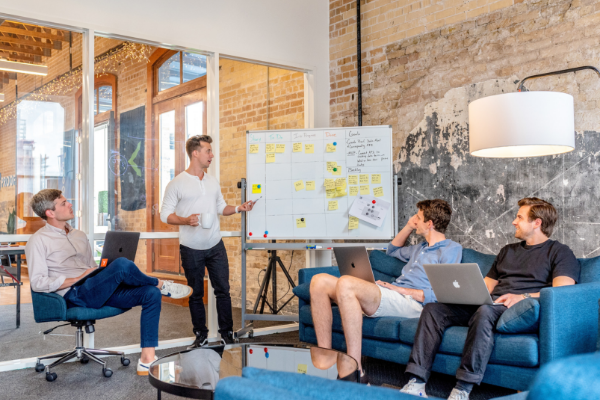 A variety of marketing activities can be utilised – including site personalisation, email, content syndication, display & social advertising – to execute successful ABM strategies. But before you develop a marketing strategy and begin campaign efforts, the target accounts need to be identified.
Account Identification is critical for the success of an ABM campaign. Targets need to be appropriate, realistic and strong customer candidates. There are a variety of ways organisations define accounts. Consider the qualities of your current customers and the aspects that make up an ideal customer profile. Find similar companies or companies that may be facing similar challenges. Developing a scoring system can help you prioritise and segment accounts into different tiers.
Another tactic is to identify companies already showing interest in you. Many ABM technology partners can implement code to identify domains that are visiting your site. This information can be highly valuable for inbound marketing strategy, aligned with your ABM programs, for personalisation and capitalisation of surging interest.
With this targeting comes an opportunity to personalise the marketing experiences. ABM strategies emphasise the need for personalised marketing, while technology expands the opportunities and possibilities of personalisation. From personalised emails to dynamic text changes on landing pages, ABM experiences can be customised at various engagement points. Personalisation may depend on the type of ABM you implement.
As ABM has grown in B2B marketing, 3 main types of strategies have developed – 1 to 1, 1 to Few, and 1 to Many.
1:1
The most individualised, targeted approach. 1:1 involves unique experiences for each target company, or for individuals at target companies. The level of granularity makes this difficult to execute, especially at scale.
1:Few
The most common kind of ABM often referred to as ABM Lite. 1: Few involves creating a unique experience for a subset of target companies. Segmenting like companies by industry, business challenges, or size allows for a better opportunity to scale, while still delivering tailored, relevant experiences.
1:Many
The broadest form of ABM. 1:Many strategies include extensive lists of accounts, leveraging technology to scale. Often referred to as Programmatic ABM, due to the reliance on programmatic technology to scale campaigns across hundreds or even thousands of accounts. Reach into each account and personalisation are often lighter than the other approaches due to the number of accounts. The granularity of personalisation may vary by technological capabilities.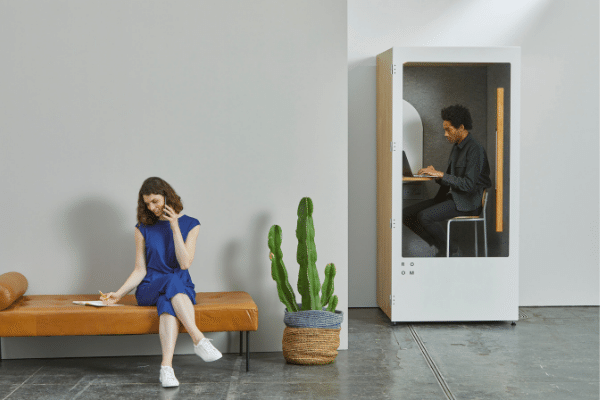 The strategy that best fits your approach depends on a variety of factors, including your goals, perspective targets, marketing channels available, budget, sales cycles, and sales reps' capacity.
Once you have identified your account list and approach, you'll need to evaluate marketing tactics to strategise how you will reach and engage with the accounts. Paid activation through partners such as Demandbase can provide identification and activation services, including programmatic display campaigns. On the social side, LinkedIn's targeting capabilities enable reach into target accounts and job titles.
Mapping content and assets to accounts based on different levels of engagement and place within the sales funnel is also very important. Align high-level thought leadership or educational assets with net-new account prospects, while accounts that have previously engaged, may be targeted with lower-funnel content related more specifically to products and services. Developing industry-specific content can also expand personalisation efforts and create a smooth, unified experience for users and accounts.
Once you've launched ABM programs, if the strategy and content are sound, the leads should start flowing in. A well thought out lead nurturing strategy is highly important in converting your contacts from ABM. Encouraging key stakeholders through the customer buying journey with relevant and timely content is key to building relationships and trust with prospects. Marketing automation platforms are key to a strong nurture stream. It's also important for sales teams and marketing teams alignment from account identification to a closed win. For example, sales should be providing lead insights to marketing, for data-driven optimisations to marketing programs. Marketing also needs to understand the capacity of sales reps, so lead volume generated from campaigns is manageable.
LEWIS will be sharing more content about ABM and the specific steps touched on above. Stay tuned for details on account identification, tools, lead nurture and more.
Ready to take the next step with account-based marketing? Request more information on ABM as a Service from LEWIS today.
Learn more about ABM by listening to The 360 Podcast, What's Up With ABM?