Listen Now
Listen along as our resident ABM experts, Digital Marketing Director (US), DeAnna Jacobsen, and Digital Marketing Director (Netherlands), Teun van den Acker, discuss what ABM is, why you need it and how to marry technology, as well as developing a successful strategy to reach your target KPIs.
The Ideal Prospect & Your Strategy
It's no secret a successful ABM campaign requires a unique buyer's only frame of mind. At the top-level, account-based marketing is a marketing strategy focusing on reaching customers or decision-makers with specific interests, at specific accounts or work-places, etc. to produce desired sales, KPIs or other results. Whether it's understanding how to support a buyer's journey or how to create a unique customer experience, this episode of The 360 walks you through creating an effective ABM strategy.
With an increase in buyer and influencer demand, it is important brands thoroughly understand who is and how they are targeting their ideal customer. When implementing an effective campaign, our ABM experts discuss how to develop a solid customer base and strategy in these three steps:
Look at existing clients.
What buyer personas are they selling to and how would you define them?
Talk to your sales or customer services teams.
Because of their direct line of communication with your clients or customers, they're able to provide insights into your desired audiences.
Choose your tools.
Whether it is your marketing automation tool, social media platforms or your website, your chosen tools have to be fitted in order to give you insight into the behavior of your client or customer.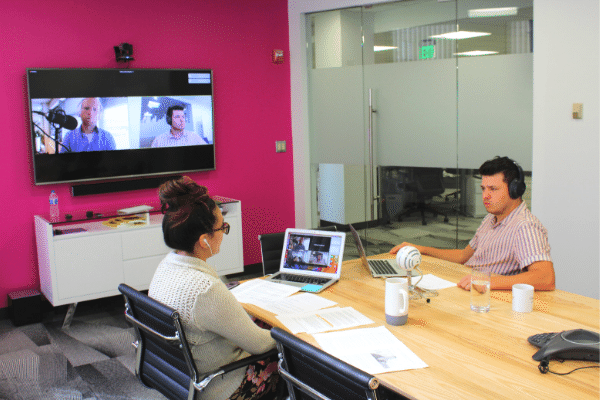 Leveraging ABM With Marketing Automation Tools
Evolving technology and marketing platforms are the driving forces behind successful ABM campaigns. Our ABM pros discuss how marketing automation platforms allow for a more personal look at customer profiles, making targeting more robust and effective. With insights from your sales or customer service teams combined with the use of these specialized tools and a solid strategy, your company will be on it's way to ABM success.
Interested in our Account-Based Marketing services? Reach out to us today.
Stay up to date with The 360 Podcast and subscribe to get insights on the latest in PR & marketing.