As video content on social media has evolved in the past decade, we've seen shifts for all types of content. In 2010, uploading a YouTube video over 3 minutes was considered a major faux pas, but today, audience members crave social video content that ranges from 15-45 minutes. There's a myriad of reasons for the uptick in video streaming watch-time, including improved streaming quality, increased content variety and ease of screen-jumping (like watching something on your computer and picking it up in-app later on your mobile device). With the continuous growth of audience engagement on longer content, live video was the natural successor.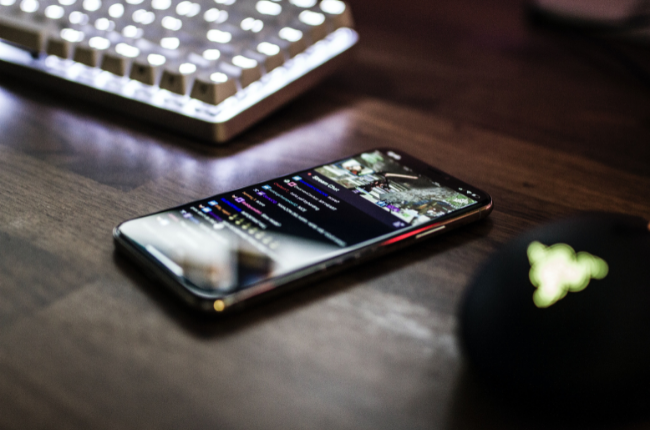 Related: 2021 Social Media Image Guidelines
The Rise of Social Media Live Streaming
While some social media platforms like Twitch and Periscope are specifically dedicated to live video streaming, other social platforms, like Facebook, YouTube and Instagram, have added streaming to their existing offerings to tap into the audience appetite for live video content.
In conjunction with longer content, consumers are also looking for personal connections on social media. With the rise of influencers sharing their personal lives in vlogs and posts, brands have to find a way to forge those same personal connections through their brand lens. Live streaming allows brands to break down the corporate wall and show the people behind the products.
Live broadcasts also create a sense of urgency for the audience members. In a time where trends and news cycle through in a matter of hours, missing a live moment may mean missing the conversation entirely. Because even though the stream may be available later, the opportunity to connect in real-time with fellow watchers and the streamer is gone. In fact, according to Search Engine Journal, a Facebook live stream video sees six times the number of engagements as a non-live video.
Follow the Lead
Brands, especially in the B2B space, can look to a relevant influencer when creating a healthy mix of content to connect with audience members.
YouTube content creators like Safia Nygaard are leaning on live video to consistently keep in touch with their audience while investing more time into edited videos on their main channel. Similarly, Cristine of Simply Nailogical has created a weekly live series called "Simply Stream Sunday LIVE." Live streams parallel the popular vlog-style content for influencers. While there's an expectation that edited videos bring a strong level of intrigue and creativity, live content brings audiences closer to the person in a casual way.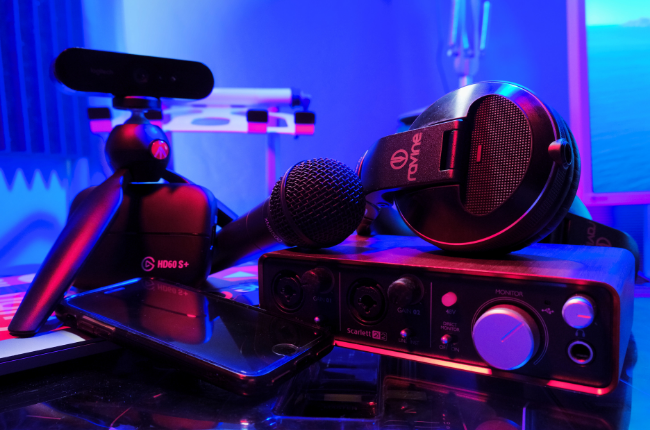 Related: How To Make Cinematic Videos For Your Next Campaign
How to Successfully Integrate Live Streaming Into Your Brand's Social Strategy
1. Start Your First Stream
Start by hosting a live event on a social media platform. Chances are, you've already snagged great talent and have announcements to get in front of priority customers. By doing a live broadcast of an in-person or virtual event, your brand can extend the life and buzz about its announcements.
2. Plan For Success
Create a sustainable plan to run live streams to successfully integrate this tactic into your strategy. Just say no to being a one-hit wonder! Design your social media stream as a series around a broad topic like Adobe Creative Cloud's Graphic Design series or bring in industry experts as weekly guests like SAP SuccessFactors' Rise of HXM series. Ideally, for your content marketing strategy, you should have at least five episodes planned out ahead of launching any live streams to ensure continuity and continuous audience engagement.
3. Experiment With Social Platforms
Try multiple social media platforms to see where your target audience is engaging most. While Instagram Live might not produce the response you're looking for, YouTube Live could bring in KPI-shattering audience engagement. Limiting your live broadcasts to just one live streaming platform means narrowing down your audience from the get-go. And while it may take a bit more time to kick off, testing multiple platforms will bring more value long term.
4. Monitor Industry Trends
Finally, with vigilant media monitoring and social listening, stay on top of trends to understand what the audience wants to hear. Standing on your soapbox on a live webcast while giving a sales pitch is never going to bring people back to watch. But providing audiences with valuable product insight (like McAfee's weekly broadcasts), cutting-edge industry information, and quality guests will have people on the edge of their seats waiting for the next live stream.
Need help with your live streaming strategy? Don't hesitate to reach out.