Instagram is one of the fastest growing and most widely used social media platforms in today's day and age. According to Oberlo, there are currently over 1 billion users on Instagram, and 71% of US businesses are on Instagram.  What started as a simple photo-sharing mobile application has quickly transformed into a powerful advertising platform for marketers and business owners around the world.
Read on to learn how your organization can take advantage of Instagram's advertising features and create an effective Instagram marketing strategy in 2021 and beyond.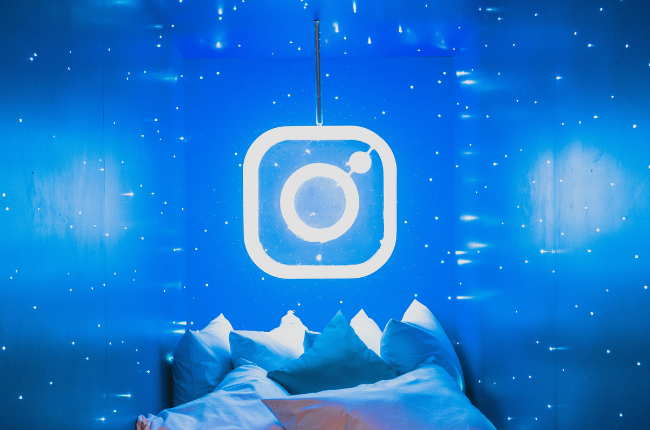 Related: Why Twitter Marketing Should Be a Part of Your Social Media Strategy
Set Up Your Instagram Business Account
Instagram allows users to choose between personal accounts and business accounts. To reap the full benefits of Instagram marketing, be sure to select the Instagram business account option and connect it with your business's Facebook page. A business profile will allow you to unlock marketing-specific features, including Instagram ad features, call-to-action-buttons, Instagram Insights and more.
Many consumers will turn to your social media profiles for relevant information, so it's important that your Instagram bio, profile picture and contact info are up-to-date.
Define Your Marketing KPIs and Budget
What are your Instagram marketing goals? For many, Instagram is the perfect social media platform to use for raising brand awareness. It's important to clearly define your objectives and goals so that you have a framework for reference when you go back and evaluate your metrics at the end of each month or quarter with a social media audit.
If paid social media is a part of your strategy, be sure to clearly define and divide your budget so you can take full advantage of Instagram's advertising options, such as promoted posts and shopping features.
Curate Your Content
Because Instagram is all about aesthetics, it's extremely important to curate appropriate and relevant content for your Instagram marketing strategy. Consumers will pay attention to your feed — so your images must be high in resolution, cohesive and follow a similar theme that pairs well with your brand identity. You can use third-party apps such as Planoly or Later to preview what your Instagram feed will look like ahead of time.
Instagram allows content creators to experiment with several different formats, including:
Standard Photos
These are standard photo posts. To follow Instagram marketing best practices, it's a great idea to use square photos (1:1 ratio) so that nothing important gets cropped when users see the preview in your main feed.
Carousel Photo Posts
Carousel posts allow you to post multiple images in one post, almost like a slideshow. Instagram allows you to select up to 10 posts at a time. Carousel posts are great opportunities for increasing engagement because they require an Instagram user to swipe through different images, increasing the time they stay active on your post and profile.
IGTV Videos
Videos that are longer than 60 seconds will be posted as an Instagram TV (IGTV) video. Most people will be watching your IGTV video using their mobile device, so we recommend posting your video in a vertical orientation. You can upload a custom thumbnail that will live on your feed, so be sure to create a properly sized and attention-grabbing thumbnail that will interest your followers.
Instagram Reels
Reels are short, bite-sized videos that are easy to digest. Because this is one of Instagram's newest features, you can get very creative with reels and experiment with different video formats. Keep your Reels short and entertaining!
Instagram Stories
Perhaps the most prominent and widely used Instagram feature, Instagram Stories have increased exponentially in features and functionality over the last few years. They remain extremely popular among personal and business users alike. An Instagram Story can provide multiple opportunities for engagement, including polls, Q&A's and more. You can use Instagram Stories to amplify your feed posts, share infographics or survey results and provide supplementary content to your target audience.
Instagram Marketing Tip: To keep up with rolling app updates, ensure every Instagram post you make is suited for platform specs by checking regularly updated social media image guidelines. Don't forget about social video guides!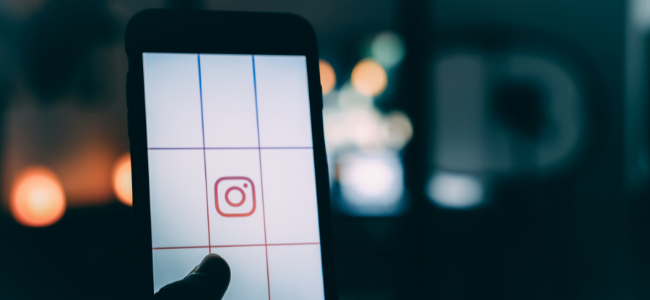 Grow Your Audience/Network
Now that you've successfully set up your Instagram business account and have curated relevant content for your Instagram feed, it's time to grow your follower count and connect with like-minded influencers and businesses.
To begin, identify hashtags that are relevant to your brand and services. Instagram allows you to look up and follow specific hashtags, which will help you find content from other influencers and businesses. You'll be able to gain a general understanding of the type of hashtags and Instagram content that performs well and build your social media content strategy based on this information. It's good practice to engage with others and their content in order to establish professional relationships and networks that could pay off in opportunities in influencer marketing, collaboration and overall brand recognition.
We also recommend creating a branded hashtag that you can use to keep track of your posts. You can also encourage your Instagram followers to use your branded hashtag when posting about your brand and engage with their posts as available. This is a great way to curate a library of user generated content, boost your Instagram engagement and build your own community.
Analyze & Evaluate Your Content Performance
After your first few weeks posting on Instagram or after the launch of a major campaign, be sure to evaluate and analyze your post metrics. Utilizing the built-in Instagram analytics as a business account or a third-party Instagram analytics tool like Google Analytics, you'll gather important insights into how well your content performed and can leverage this information to build your ongoing content strategy and inform your marketing efforts for your next Instagram campaign.
As you can see, Instagram is no longer the simple mobile photo-sharing app that it once was. It has evolved into a robust digital marketing and advertising tool that allows you to unleash your creativity. You have a ton of different tools at your disposal — missing out on Instagram marketing would be a wasted opportunity for your business. It's time to unlock new business potential with Instagram.
Need a hand with crafting your Instagram strategy? Our social media marketing experts are here to help — let's chat!