As a communications agency, we are always trying to help our clients. LEWIS Research follows a collaborative process where we work to find new or unexplored angles that we can conduct research on to help generate content for our clients. Whether that ultimately results in an infographic, full length report, or a presentation, our approach to research follows a rigorous process to ensure our data is sound and that the results are compelling.
In this webinar, hosted by Jack Esslinger, Senior Research Analyst and Amy Garrick, Senior Research Manager, we take you through the research process from the planning phase to content creation.
During this session, we discuss:
Various research methods and why qualitative or quantitative research may be better depending on the type of content you ultimately want to create
The necessary steps to ensure you are asking the right questions and receiving good data
Go over some examples of research-based content we have created
The live webinar aired at 11:00am PT | 2:00pm ET on Tuesday, June 25.
ACCESS RECORDING

Meet your hosts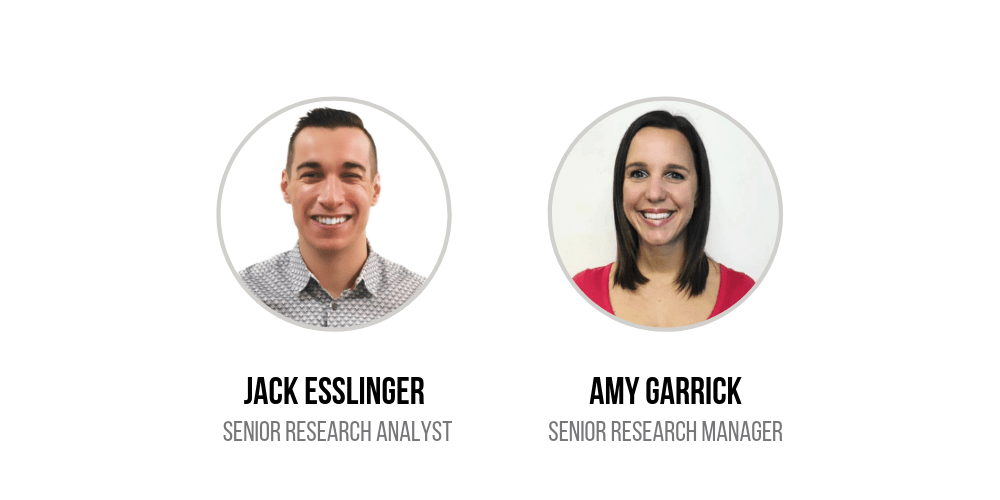 Looking for more on market research? Check out our blog articles on Why Sampling Matters and How to Measure Brand Equity.