The death of clickbait
"YOU HAVE TO READ THIS!" The big, bold messages on the frontpage of newspapers have one main goal that has been the same for decades: to make us read the scandalous, sensational or in another way emotionally appealing article they are referring to. Online the same thing happens with clickbaiting. These days, journalists have targets on how many views their article should generate. By using headlines with provocative words or placing a 'mind-blowing' picture with an article, media are encouraging us to click on the link. And just that click in itself seems to be fine because – hurray! – a new page view has been generated and the creator has 'engaged' with the audience!
Many businesses have a similar strategy: draw the potential buyer to the website with an emotional headline that promises the new product or service will "CHANGE YOUR LIFE!". And if the content can convince the reader the product really does, that's great. But the problem is that the content that follows after the click doesn't always meet the expectation of the reader. And that is when 'clickbait marketing' will do a brand more harm than good.
Although clicks have become an important measurement for content performance, they give a misleading metric. If nothing happens after the click – the reader does not stay on the page to actually read it, share your content, fill in the form or become a returning visitor – your content strategy is of no value for building your brand and creating a loyal and engaging audience. More marketers are understanding that content is at least equally – if not more – important as the click itself. Therefore, it is our belief that 2019 will see the death of the 'traditional' clickbait but will see the rise of a more content-led clickbait marketing strategy.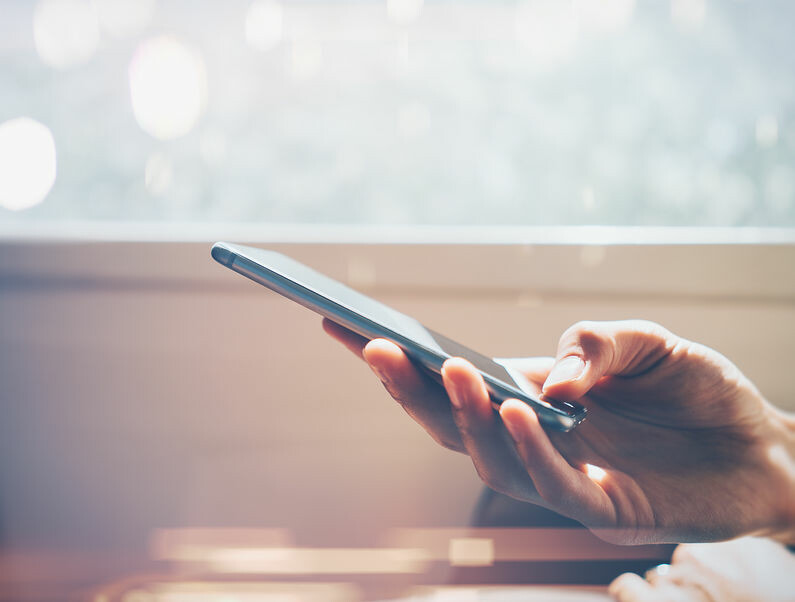 UX reaches new heights thanks to 5G
Way back in 2015, Google announced that mobile searches had overtaken desktop for the first time, and since then improvements in technology have opened up a whole range of new opportunities for designers. User experience has always been at the heart of mobile design, but in 2019 we expect to see UX reach new heights as the possibilities for daring design and exciting features grow.
As 5G begins to roll out, users will be treated to speeds they've never known before. In fact, the average real-world download speed for 4G is 20Mbps, whilst 5G flies ahead with over 10Gbps. For designers, this means that elements such as animation and video can be used to create a dynamic and interesting UX.
Previously, simplicity was key. Slow speeds meant that designers had to keep things basic in order to fulfil the expectations of the user. In 2019, however, this will change. Expect to see an increase in engaging content such as video, as well as the incorporation of features such as voice assistants, chatbots, augmented reality, and personalisation.
So start counting down to the release of the first 5G devices, and get ready for an exciting year in UX and design.
Voice search will be bigger and better
According to Google, 20 to 25% of current searches are done through voice search. It's a safe bet that this proportion will increase with the rising use of new virtual assistants, even faster and better than Siri or Alexa.
Today, 40% of adults perform at least one voice search per day, and it is estimated that nearly 50% of searches will be performed vocally by 2020. This trend involves a new vision of 'search'; whilst written searches use simple keywords, voice searches are mostly formulated as specific questions (where, how, why, when …). The interesting thing about this long-tail keyword research is that it allows you to better understand the user's intentions and therefore optimise your content according to their specific expectations.
Meanwhile, Pandora's box has been opened, the likes of Amazon, Apple, and Microsoft are evolving to meet the growing demand for voice-enabled devices. And every holiday season, more and more households become voice search enabled.
Content will get personal
The last eight or so years have seen the birth and explosion of a responsive web where content adapts visually to fit different devices, and we expect that throughout 2019 this concept will expand as content begins to adapt to individuals' behaviours and demographics.
We've already seen this with the likes of Netflix and Spotify catering their output specifically for individuals using complex algorithms, as well as targeted marketing from the likes of Facebook and targeted eCommerce suggestions from Amazon. So, where next for web personalisation?
Advancements in AI, anticipatory UX and big data will see organisations filtering not just the content you see, but also the way you see it. Your web experience will be filtered to match, for example, your age, location, gender and buying/browsing habits. You will then be offered precise suggestions and content.
Not only can consumers expect to spend less time trawling through irrelevant content, but businesses can expect increased revenues (eCommerce stores using personalisation are already reporting a 94% increase in conversions).
Of course, with all of the above, there are massive questions surrounding privacy. Will consumers be prepared to give up more of their data for a more streamlined experience? Current trends suggest they will.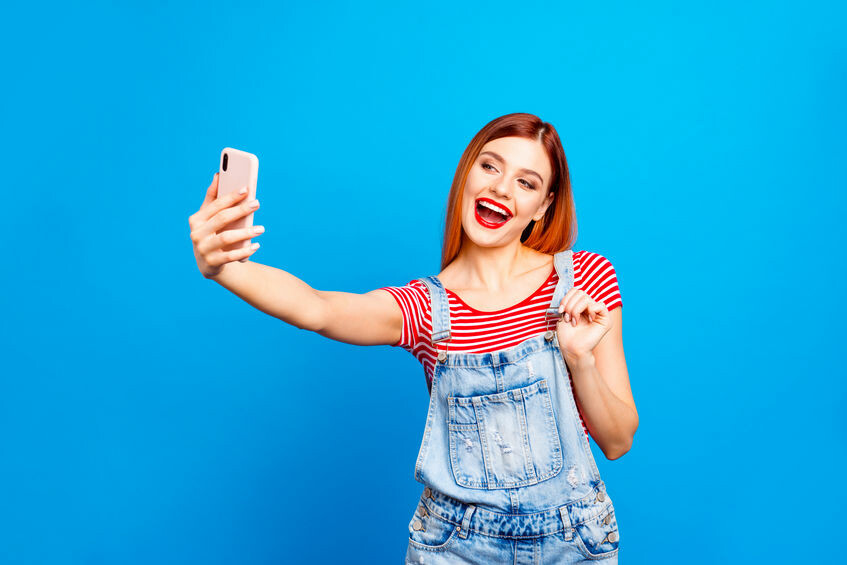 Micro influencers will be an appealing alternative
2018 has seen the rise and fall and rise of influencers across social media. This year we have seen huge strides towards eradicating fake followers with various new initiatives by the leading social platforms. All aimed at ensuring authenticity and honesty in the value an influencer can provide a business. People are now less interested in huge celebrity influencers that offer exposure but not engagement.
As the cost of working with macro influencers (50,000 followers and above) continues to rise, more and more businesses are looking at alternatives, which is why 2018 has been a turning point in terms of reflecting the value of an influencer. This is where micro influencers step in.
We have seen a shift away from vanity metrics like followers and reach, and a move towards quantifiable metrics such as engagement and sales. The level of engagement and value a micro influencer offers is such that we don't see this trend going away any time soon. Micro influencers (for the most part) remain true to the key pillars: impartiality, authenticity and relevance.
Want to see the next five trends for 2019? Keep an eye on our blog.