This year was far more interesting than the last few and the show continues to grow! The event has long surpassed the traditional North, Central and South halls, spilling into the LVCC parking lot, the Sands Expo Convention Center, Venetian hotel and other official venues around Las Vegas…we even heard rumors of a new West hall coming next year.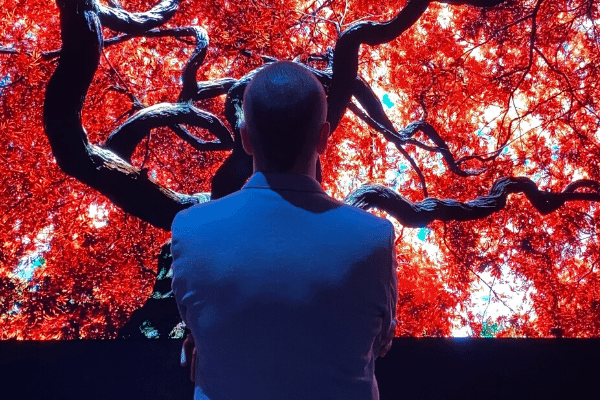 All of this is to say, the name change from the "Consumer Electronics Show" to simply "CES" is a nod to all the non-CE companies also making their way to Las Vegas. The explosion of IoT and voice assistants has meant we now get to see everything from Alexa enabled toilets to connected diapers. However, highlights of the non-tech companies included Delta, which made its CES debut to tout its in-seat experience and an amazing "parallel reality" screen. Impossible Foods also returned, this time with another tasty innovation, Impossible Pork.
Although the social and traditional media cycles don't always allow for surprises, Sony kicked off the show, stunning the press as it unveiled…a car!  While the Vision-S is not hitting the roads any time soon, but it was a PR win and the perfect vehicle (pun intended) for the brand to showcase all of its disparate innovation in one place.
LG and Samsung wowed with their TVs – the former garnering coverage for showcasing a screen that rolls up into a ceiling and the latter showing off TVs that turn from horizontal to vertical, depending on the type of content you are viewing. Jabra presented the latest in its award-winning audio, including its Jabra Elite 45h on-ear headphones. BlackBerry, no longer a phone manufacturer, was on hand to showcase cybersecurity solutions for vehicles, demonstrated in autonomous motorcycles and some of the most sought after Jaguar SUVs.
Robots were also everywhere. The media darling this year was the unexpected Charmin Rollbot concept – delivering toilet paper to you, in times of real need.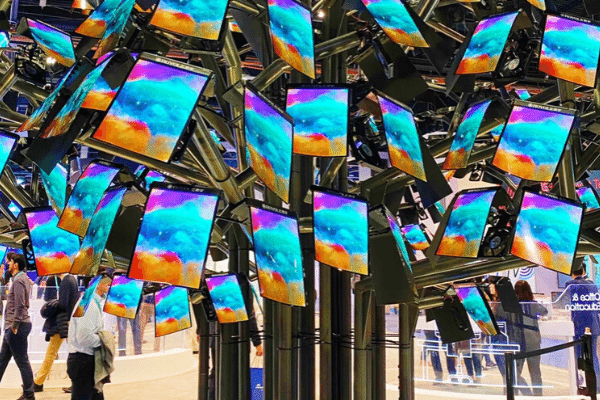 Some humans made the news as well. Although CES has been criticized in the past for its lack of female keynote speakers, this year it was two women that took the headlines. First, Jane Horvath, Apple's senior director of global privacy, participated in a panel that marked Apple's return to CES for the first time since 1992. Another keynote session with Ivanka Trump also garnered coverage, receiving both criticism and pushback when announced, but then being heavily attended by the media.
The entertainment was also top-notch with the likes of Janelle Monae, Kygo and Drake all performing during the course of the week. All in all, a great show, kicking off the year with a lot of excitement around technology. We just can't believe that it's only still the second week of January. Lots more work to do in 2020! RSA anyone?
Interested in our PR & marketing services? Reach out today!