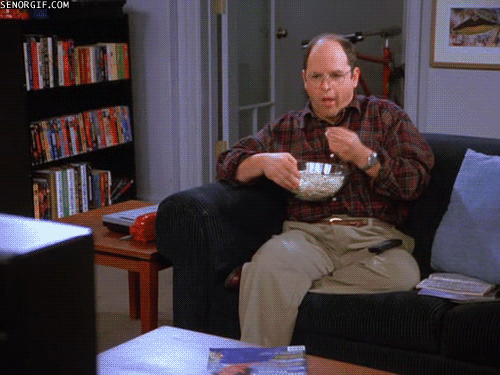 So, how as B2B marketing professionals can we create that same level of binge-worthy content that our customers and prospects won't be able to get enough of? Unsure? Well, you're not alone. In fact, recent research from the Content Marketing Institute reveals that while 70% of B2B marketers are creating more content than they were in the previous year, more than half (54%) find it difficult to produce engaging content.
The issue is that we often fall into the trap of thinking about our content in terms of volume instead of engagement. The more content we churn out the more eyeballs and interest we will get, right? Wrong! In fact, that mindset can actually result in lower-quality, purposeless content that will hurt your brand and pipeline.
You need to stop force-feeding your marketing automation machine with volume and start creating content that your audience will want to consume. Here are five tips to start creating content that can reach binge-worthy status.
1. Establish who you're creating the content for
It is important to identify and understand who you are trying to reach before creating the content. A C-level executive is not going to take the time to read a 20-page e-book, and a director of IT is going to be more interested in the technology and how it makes her job easier and less interested in a high-level, business overview. Knowing your audience will enable you to create content that they will want to ingest.
2. Lay off the buzzwords
People tend to use buzzwords to prove relevance. However, when not used convincingly and in the right context it can have a negative impact on the quality of your content. Simple, concise language that is conversational and easily digestible will go a long way.
3. Avoid the one-off
It's not about creating one fascinating white paper and then you're done. Think of content marketing in terms of building a well-rounded campaign that incorporates a variety of long – and short – form content. An e-book, webinar, tip sheet and blog post – focused around a common, core theme – can be packaged together into an online toolkit that can be offered as an additional resource for customers and prospects.
4. Breathe new life into "old" content
Creating binge-worthy content is not always about creating something from scratch. Maybe you hosted a webinar that had a lot of attendees and engagement – this content can become the foundation for a blog series or a tip sheet. Review your content library and see if there's existing content that can be upcycled in new and better ways.
5. Solicit consumption via promotion
Avoid creating a piece of content, sticking it on your website and waiting for people to find it. Proactively promote and encourage engagement through such tactics as adding share buttons to blog posts, promoting content organically and through paid programs on social, and creating email campaigns featuring a content series.
As B2B marketers, we may not be the creators of the next Stranger Things, but we can surely create valuable content that our customers and prospects will want to consume and that will actually deliver value. And don't forget to track performance and how your content is resonating with your target audience. You may even be surprised about what they deem binge-worthy, but it is important information to consider for the ongoing success of your content marketing program.

Need help with your content marketing strategy and creating content that's binge-worthy? Reach out.