When it comes to creating a good PR campaign, planning can only take you so far.
Sure, there's nothing wrong with having a strong strategy in place and covering the bases, but the reality is we can't control what reporters write about. PR pros know this, and often, they can find themselves struggling to find new ways to get their client's messaging out in the press. The truth is a public relations campaign can only be successful if the planning, effort and proactive angles are all aligned.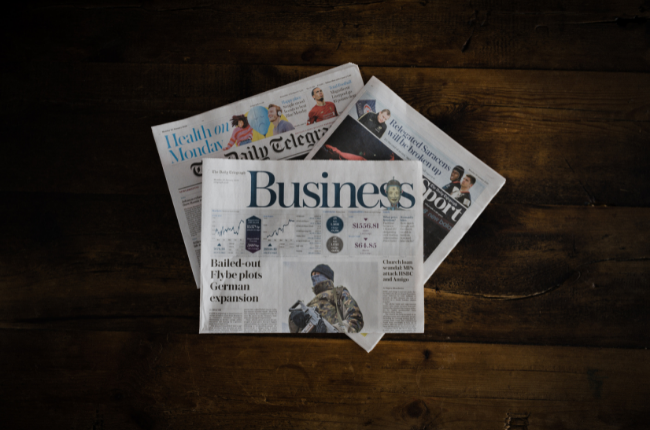 Related: Paid, Owned and Earned Media: The Big Three
Planning touches on the organization and scheduling of all known dates and deadlines. Media outreach on planned announcements, awards and speaking engagements are great examples of things that can be planned of time, but they aren't always the hard-hitting news media outlets are looking for. In fact, news outlets may be hyper-interested in a trending news topic and could have very little time to cover anything else. Effort ties into the team's ability to adequately execute the PR plan, meaning media outreach, tracking earned media and monitoring news outlets and social media.
The last is being proactive. Knowing how to build a successful proactive PR campaign is a skill, and for many PR professionals, it's something they may not have a ton of experience in. Luckily, being proactive is a skill and something all public relations professionals can learn. This blog post aims to give you guidance on your journey to building a successful PR campaign, starting with news scanning and social listening.
Always Be Scanning the News and Monitoring Social Media
The best way to create PR success? Being proactive.
The best way to be proactive? Know what's going on in the news and online.
Many of the skills used in traditional PR can still be built on in digital PR. One of those skills is staying in tune to what reporters are writing about and this starts with media monitoring. Doing a quick keyword search on Google News can help you stay up to date on what topics are trending and likely to make a splash in the news.
For example, if your client provides cybersecurity technology to medical intuitions and you get up and see on Google News that there's been a large cybersecurity breach, this is a great opportunity to be proactive and capitalize on the current news. However, if the cybersecurity breach was on the colonial pipeline, it may not be the best proactive angle as it does not involve the healthcare industry.
Google News isn't the only place to monitor the news and see what is happening in the media. Social media is the perfect tool to boost your PR efforts and help get media placements. A great place to start is by following reporters, editors and influencers in your client's industry as part of your Twitter strategy. Not only will it be easier to see what content they're posting, but it also allows you to gage which content of theirs is garnering the most attention online. While the reporter may have written about cybersecurity recently, you may find they article didn't have much traction on social media, resulting in the reporter putting a pin in the topic altogether in order to get more clicks.
Build Relationships, Ask Reporters What They Are Writing About
Sometimes, a direct approach is the best approach. We all know how frustrating it can be to pitch a reporter a topic and have them say no or not respond, only to find they published a similar article without your client mentioned a week or two later. While this is not the best-case scenario, it's often a sign a reporter isn't looking for blind emails with a promotional story angle with your client's name attached, often they always look to the PR pros they have the best relationships with to help build an article.
That being said, the best way to start a relationship with a reporter is to reach out, introduce yourself and who you represent and ask what topics they're interested in covering over the next few weeks. This way, you're able to collaborate with the reporter, and in a way, help build out the resulting article. Not only is this proactive, but it also helps ensure you have media relations you can leverage throughout your time as a public relations professional.
Another benefit of relationship-building with reporters? If they ever move to a new publication, there's an opportunity to expand your client's media coverage to new heights.
It's All About Being Vigilant
All is all, creating a successful proactive PR campaign is all about being vigilant online and building relationships with reporters who will help your client achieve their PR goal. Building brand awareness, reaching your target audience and getting the right media placements all take time, so don't get discouraged if the process isn't running as quickly or smoothly as you would like it to.
As long as you follow the right steps and are capturing small victories, the big wins are sure to come.
Looking for next steps for successful campaign planning? Check out our public relations services and let's talk!