A panel of leading journalists and one of the nation's top healthcare and pharmaceutical researchers convened to discuss the evolution of wellness technology, its impact on our personal well-being and the challenges we face in this growing industry today, as well as what's to come in the future.
What Did We Learn?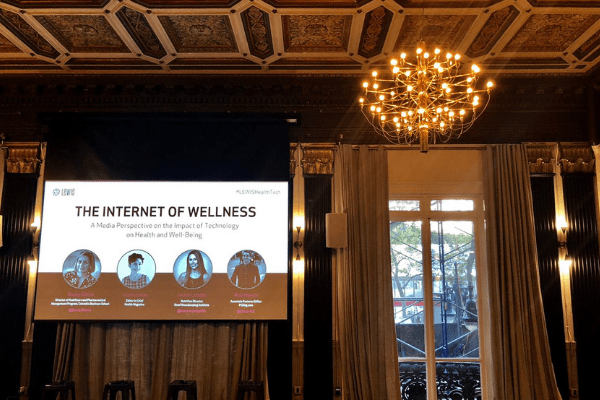 Wellness Has Become a Way of Life
"Wellness is the new Chanel bag – something to aspire to!" – Jaclyn London, MS, RD, CDN, Nutrition Director, Good Housekeeping.
Just when it seems we finally know what wellness really is, something new comes along that changes the definition, changes what we need to do to achieve it, or adds a new layer to the goal. From physical to mental to emotional – wellness has become the whole package.
"Health used to mean going to your doctor for a physical once a year, but now wellness is every part of your life – all day, every day," added panelist Amy Conway, Editor in Chief of Health Magazine.
On top of this, mindfulness is getting thrown into the mix, now establishing that in order to be "well" you must also be mindful – in what you eat, what you do and how you act. Consumers spend hours of time and often thousands of dollars working toward a largely undefined goal of "wellness" focused on improving their personal health, self and well-being. The trend of people looking to improve their lives in a holistic way is a positive one, but it is challenging to quantify what "peak wellness" even looks like.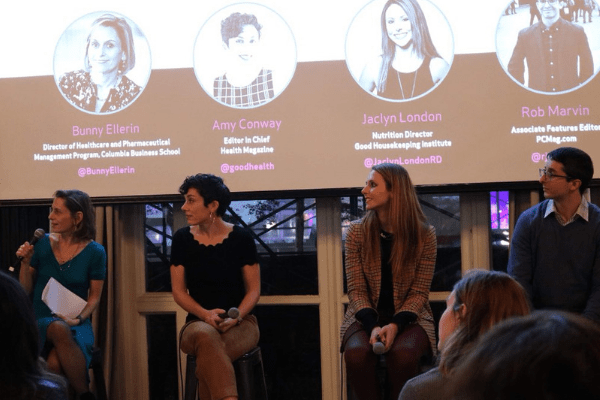 The Floodgates of Health Information Cannot be Closed
"Technology and the internet opened the floodgates for medical information. But how can patients make informed decisions?" – Bunny Ellerin, Director of the Healthcare and Pharmaceutical Management Program, Columbia Business School.
With the wealth of data available online, helping consumers find accurate and safe health information is more challenging than ever.
The internet can help provide preliminary diagnoses and bring consumers information faster than setting up a doctor's appointment, but there are drawbacks in having access to such a wide range of material without the filter or context that a professional can provide. Consumers can find themselves facing online diagnoses of wild illnesses or non-medically approved treatments and cures. By the time they arrive to a doctor, they don't even know the right questions to ask to get the information they need about their diagnosis or care.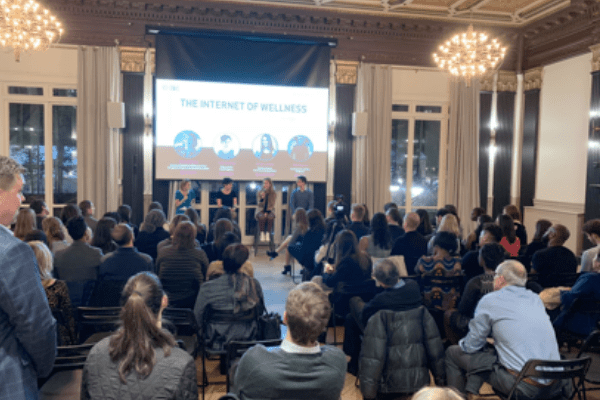 Security Concerns Are Real
"We're still in the early stages of the data-driven aspect of the healthcare industry. Is this encrypted? Are you going to be using it for other stuff? These are questions to consider." – Rob Marvin, Associate Features Editor, PCMag.com.
Healthcare data is one of the top pieces of information hackers are looking for – but at the same time, sharing health data can help improve research, discover cures and find answers. It raises concerns over how our private health information will be stored, who will have access and how it will be kept safe. The digital age of medical record storage and appointment booking comes with fears that our information will be stolen, shared or misused by healthcare corporations – or even by insurance companies who may use it to set or adjust rates. The more technology that comes into the healthcare space, the more security risks will arise.
The Official Age of Telemedicine Has Arrived
"This generation of doctors is used to doing everything online, so those people will probably be better at, and more comfortable with, telemedicine." – Amy Conway, Editor in Chief of Health Magazine.
As new doctors from the digital-native generation start earning their MDs, the comfort level with the latest in telemedicine will only grow. Doctors will no longer need to update their programs and methods to fit a digital era, the digital factor will be at the core of new practices and medical services – leading to increases in remote consultations, online review of reports and imaging tests, and digital diagnoses.
Online platforms that allow you to reach doctors digitally for a second opinion on reading a chart or diagnosing an illness already exist, and they allow patients to avoid another office visit.
While many may need to adjust to an online treatment system, others – including millennials and Gen Z – will continue to embrace such technology. Particularly when facing what some consider "embarrassing" health issues, patients will be able to reduce their anxiety by avoiding the doctor's office and getting an answer (and even prescription) in the privacy of their home.
The Conclusion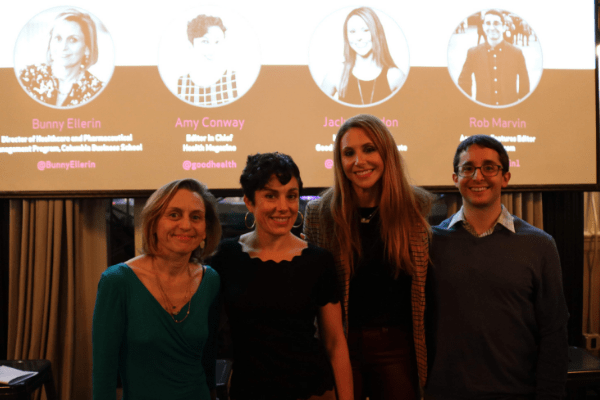 Even in today's tech-driven environment, we are still at the beginning stages of how technology will ultimately shake up the healthcare space. From nutrition to medical to fitness, major shifts in how we are accustomed to treating and approaching healthcare are ahead. Over the next several years, we will start to see the true effects of telehealth, digital medical tests and diagnoses, advanced nutritional and whole-body health understanding, and much more.
Moderator
Bunny Ellerin – Director of the Healthcare and Pharmaceutical Management Program, Columbia Business School
Panelists
Amy Conway – Editor in Chief, Health Magazine
Jaclyn London – MS, RD, CDN, Nutrition Director, Good Housekeeping
Rob Marvin – Associate Features Editor, PCMag.com
This panel was held in New York City on October 25, 2018.