LEAP 2022 served as a platform to promote the future of emerging technologies and the individuals and businesses championing them. The global event covered a wide range of topics, including AI, Data, Fintech, Smart Mobility, Space, Satellites and everything in between.
Why should your brand sit up and pay attention to the tech topics and announcements that came from LEAP 2022?
While some of the tech innovations and plans shared at LEAP might be out of reach for most brands, it is important to take notice of what they represent. Since the start of the pandemic, habits and lifestyles have opened more to the presence of technology. Audiences now consume media at a faster and higher volume than ever before. As a result, consumer relationships towards technology have also shifted. Fatigue and restlessness have grown.
Today, there is an increased appetite for fresh, unique and immersive digital brand experiences. Technology could provide brands with an edge that will set them apart from competitors, making it hugely important for brands to pay attention to modern technologies and get ahead of the curve. At the very least, it is crucial that brands adjust their current strategies towards technology if they hope to survive in the new digital marketing landscape.
The three-day-long event was full of exciting tech developments, making it hard to single out which ones to pay the most attention to. But don't panic, our Research and Insights Manager, Alina, has summarized her top three highlights from LEAP to watch.
Related: Marketing in 2022: Multi-Moment Audience
Top 3 highlights from LEAP 2022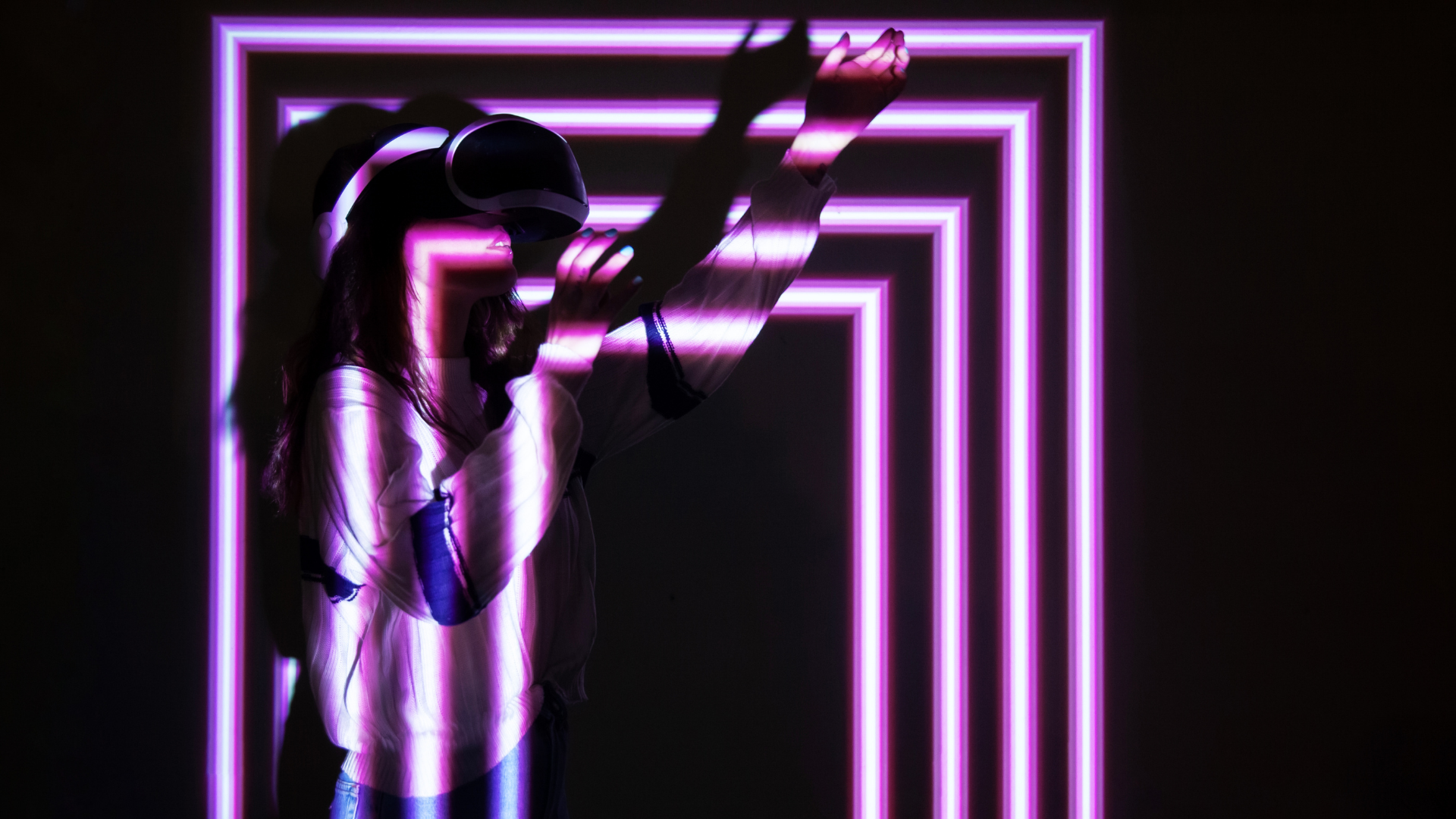 1. The Communications and Information Technology Commission launches WiFi 6E and LEO satellite technology
Saudi Arabia has announced the launch of WiFi 6E, which is the upcoming standard for an extension of Wi-Fi 6. The new network will support faster wireless speeds and lower latencies in the country. The network upgrade will enable Saudi Arabia to benefit from the fastest achievable WiFi speeds globally (2.4 Gbps).
This increased connectivity is expected to quadruple WiFi's overall contribution to the nation's economy, rising from $4.7 billion in 2021 to more than $18 billion by 2030.
Saudi Arabia will also hold the first regional trial of Low Earth Orbit (LEO) satellite technology to extend reliable coverage to remote areas.
2. DCO Start-Up Passport
The Digital Cooperation Organization (DCO) has introduced the Start-up Passport, which will make it quicker, easier and less expensive for start-ups to do business across borders. The passport provides prioritized entry and support in the markets of eight DCO countries. The initiative will be rolled out initially in Saudi Arabia and Nigeria.
The DCO also endorsed Elevate50, an initiative launched to support 50,000 small to medium-sized enterprises over the next three years to sell their products online. Supported by e-commerce platform, MakanE, Elevate50 is forecast to generate over 5,000 jobs and will specifically target businesses run by women and young people.
This initiative has the potential to bring more diversity and fresh ideas to the start-up industry, as start-ups can create a massive value over mature businesses, inspiring competition and disrupting the economy. Brands will need to stay connected to the latest trends in their industry in order to remain relevant.
3. Neom Metaverse
NEOM Tech & Digital Company has unveiled XVRS, a new digital twin metaverse platform that will enable the flawless combination of virtual and real worlds using AI technologies. The company hopes to bridge realities in physical and digital environments and offer its users a real-time immersive experience in a digital world.
NEOM Tech & Digital also announced it will soon be launching M3LD — a pioneering data management platform that will empower consumers to reclaim control of their data. M3LD users will be able to find out who is in possession of their data and monitor how it is being used. It will also provide personal recommendations for privacy settings for digital users.
To put it simply, XVRS is designed to give people more time, space and enhanced data safety. M3LD will place data ownership back in the hands of users and restore trust in the data economy.
Both developments are focusing on human needs and data safety. M3LD, for example, is a positive development and something brands should use to measure their data management where consumers are concerned.
More trends to watch: 22 Trends for 2022
Why this matters
LEAP is only the beginning of new developments and more determined goals of both Saudi Arabia and UAE. They have since announced ambitious plans for the transformation of the economy. No doubt, this will set the tone and spark more global strides in areas like digitalization and technological revolutions. Brands must keep up with the innovation and think creatively about how technology can be incorporated into their marketing strategies.
Is your brand ready to embrace modern technologies in your marketing strategy? Reach out to TEAM LEWIS today and let's talk about how we can help you break the mold in 2022.