When we talk to international marcomms and PR directors around the world about their global marketing strategy, they tend to have three challenges in common:
Not enough 

time

 to focus on the development of their company's 

comms

 strategy because they are too busy managing the tactical coordination of multiple agencies

 

Retaining control and consistency centrally, while also adapting to changing local market conditions and cultural nuances 

 

Limited knowledge of comms in every market worldwide. When the CEO announces entry into a new market, they don't know where to start
Sound familiar? Then read on…
It's clear that working in the world of global communications requires a diverse and detailed knowledge of other countries. Time zones, languages, currencies, cultural differences and religious holidays all have an impact on delivering campaigns successfully.
There is an expectation that this local knowledge exists at multiple levels. In reality, it doesn't. It takes a lot of experience to know how to pitch a journalist in the US, which national holidays to avoid in each market and China's preferred social media channels. Equipped with local knowledge allows marketers to reach the right audience at the right time.
Hence, we crafted our Global Comms Guide:
Drawing on the knowledge of our own teams across 14 countries and our LEWIS+ partners in an additional 15 countries, we've put together a collection of regional facts, top media sources and essential tips for defining PR, marketing and digital strategies and campaigns across multiple regions.
Get the satisfaction of seeing your brand succeed, due to your global marcomms strategy. This guide will help you get started by familiarizing you, as a marketer or comms professional, about country specifics and cultural differences.
For example, when planning your comms strategy globally, you may or may not know that:
German 

 journalists are very data-driven, so be prepared to provide solid proof points when reaching out to the media

 

UK

 brands generate more engagement, awareness and leads when they have a strong purpose and are seen as 'human'

 

Australians

 have a unique sense of humor, which may seem cheeky or irrelevant to outsiders. Tapping into that humor (with the help of a local) is a great way to get messages across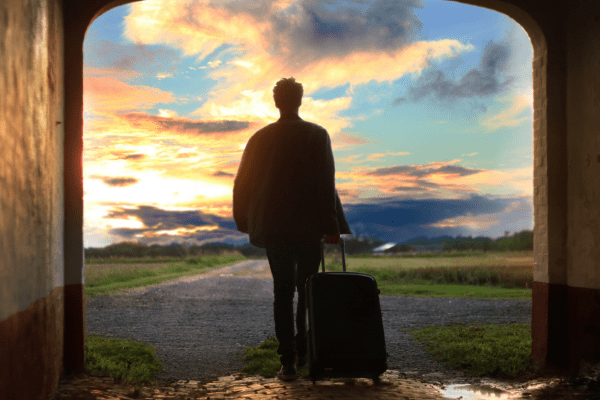 Or some of the more fun facts, such as: 
Americans 

eat about 100 acres of pizza each day

 

Brussels has a level of international presence that is second only to New York City
Israel, home to over 3,000 high-tech start-ups, has the 2nd-highest concentration of high-tech

 

The Netherlands is home to more bikes than people. There are around 18 million bikes in the

 

country but only 17 million people

 

In Switzerland, it is illegal to own just one guinea pig because they are prone to loneliness
In London, UK, there are more languages (300) spoken than in any other country in the world 
China 

has the world's longest high-speed rail route, linking the capital, Beijing, with the southern commercial hub of Guangzhou

 

 
To maintain relevance in your marketing efforts, especially when delivering cross-channel campaigns, it's critical that you understand local market specifics. The key is deciding what can and should be managed centrally, versus what needs to develop locally. Defining this balance is the key to ensuring consistency and greater efficiencies.
If you're experiencing all the challenges that come with planning a global communications and marketing strategy, know you're not alone. LEWIS works with comms directors worldwide to reach the right consumers with tailored creative campaigns, using our tried and true techniques. Our Hub team of international account specialists, offer integrated marketing services around the world. This includes multi-country agency management, to rolling out strategic and creative campaigns across PR, digital and marketing disciplines. Our marketing teams provide a central point of contact for managing campaigns centrally, across both LEWIS teams and other agencies. By managing your marketing mix on a global scale, our teams translate your branding and garner great results.
Our goal is to show tangible value through greater efficiencies. As our strategies develop, we'll free up your schedule, maximize your budget and encourage collaboration to improve performance and business outcomes. Whether it's a one-off media tour or an ongoing digital strategy, our service offerings include advice on new market expansion. Get your global comms strategy implemented in days rather than months.
If you're looking to improve your global communications strategy or just want a few tips on potentially expanding into a new market, read of our guide and get enlightened! For more global marketing hacks, check out the latest edition of LEWIS360.
Ready to execute a successful marketing plan? Have a look at our services and let's get in touch.