Chances are you've been exposed to social media influencer marketing, a growing marketing tactic in which individuals use their social media presence and trust within their follower niche to partner with brands for endorsements and product mentions.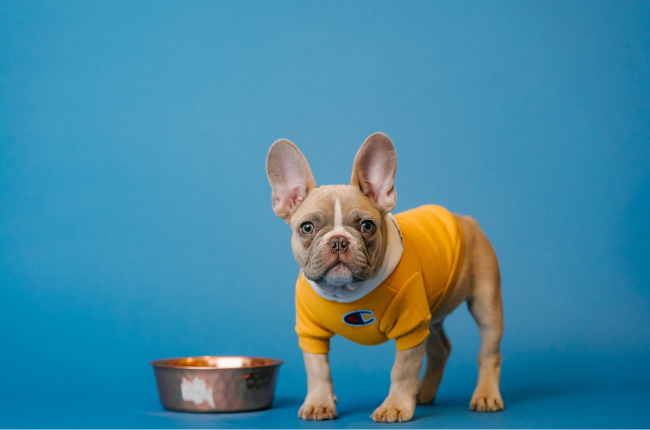 Social media influencers are taking digital marketing by storm, and there's a good reason why. According to Business Insider, the influencer marketing industry is on track to be worth $15 billion by next year. So, the question begs, how can your brand tap into this booming digital marketing opportunity? In this post, I'll lay out four simple steps to get your successful influencer marketing campaign started and key influencer marketing strategies you'll need to properly execute your campaign.
1.) Outline Your Marketing Goals
The first thing you need to do is outline what goals you plan to accomplish with your campaign. Goals differ from brand to brand, so it is crucial to take the time to think about what the end game is for your particular influencer marketing campaign. Here are a few common goals for brands who choose to work with influencers:
Generate quality leads
Increase engagement
Develop a strong relationship with the customer
Increase brand awareness
2.) Understand Your Audience
Now it's time to determine who you want to reach with your influencer campaign, and which social media platform(s) will work best for your industry. For example, if you sell colorful and stylish sunglasses you might want to consider influencers who have built their brand around traveling, festival fashion or their prominence in the club scene. Additionally, consider the influencer marketing platform for your audience. Fashion and beauty brands perform best on Instagram and YouTube, so you would want to explore multiple influencers on these channels.
Another great way to better understand your audience is to create a buyer persona. This includes taking both demographics and key factors that relate to customer's personalities and characteristics (psychographic segmentation) into consideration.
3.) Identify Relevant Influencers for Your Brand
Once your target audience has been selected, you can start to identify and vet potential influencers. There are a variety of different factors to consider when selecting your key influencers for your influencer marketing program, a few common ones include:
On which platform do they have the biggest presence?
Do their followers fall into your target audience?
What size following do they have?
How engaged are their followers?
Are they genuinely interested in your brand?
Will they be interested in long-term collaboration?
Are they within your budget?
Understanding Your Ideal Influencer
There are also a few misconceptions about influencer selection I want to touch on briefly. First, a common misconception about influencer marketing strategy is bigger is better. Just because an influencer has millions of followers doesn't mean their following will necessarily be interested in your product or that they yield high engagement. It's more critical to find a niche influencer who has a dedicated following. Micro-influencers also oftentimes have better engagement rates than larger influencers and are more likely to be interested in long-term collaboration. You can also use influencer marketing software like GRIN, Upfluence, CreatorIQ or SocialBook to simplify your influencer research.
4.) Choose the Right Influencer Strategy for Your Brand
Finally, it's time to select the right influencer marketing strategy for your brand. Each influencer marketing campaign is different, so I've included a list of a few top influencer marketing strategies and provide examples of their benefits.
Brand mentions: A simple and easy way to increase brand awareness and sales, especially if you're working with a limited budget.
Giveaways: A great option for increasing engagements, finding quality leads and growing your following.
Ambassador programs: Ideal for brands looking to develop a strong relationship with their customers by building trust with the influencer's following and also increasing brand awareness.
Guest blog post: These have longevity, show brand loyalty and are a wonderful way to increase sales and awareness.
Free products: This is another option for brands who have a limited budget but want to drive brand awareness and build loyalty within the social influencer's
Social media takeovers: Another fun way to build a strong relationship with your customers and keep your followers You can also double down and offer a giveaway during takeovers!
Unique coupon codes: A terrific option if you want to see which influencer's following is driving the most sales so you can allocate your budget for the best possible ROI.
I started this blog with a statistic: the influencer marketing industry is on track to be worth $15 billion by next year. What I didn't mention is that in 2019, it was an $8 billion industry. The exponential growth of this marketing strategy proves that it is a force to be reckoned with, and if you haven't kicked off your influencer marketing campaign, you're already late to the party.
Interested in our influencer marketing services? Get in touch with us today.