2020 has been an interesting year for everyone. "Business as usual" no longer has the same connotation as it did a few months ago, and paid social media marketing is not unaffected by this phenomenon. There have been plenty of tips and tricks for how to pivot your paid social tactics during the pandemic – but what happens after the crisis ends? What will social media marketing look like when we reach our new normal? How can you adjust your current social media campaign to meet the needs of your audience? Let's dive into our initial thoughts regarding what marketing strategies for these channels could look like going forward.
Put Customers at Ease Through Social Media Ads
As excited as everyone is to get back to typical outings, including visits to your favorite stores and restaurants – it's important not to be too pushy or aggressive with "Visit us now!" call to actions, or similar language, in your paid social ads. Of course you want to get the word out on each social platform your business has opened back up, just be sure to be tasteful and thoughtful in your paid ads. Make it clear you are following CDC guidelines to ensure patrons feel safe. Addressing the elephant in the room head-on will help give your audience confidence that their safety is the top priority, even if they're viewing a social ad.
While the featured post above is an organic social post, it addresses the pandemic and that this brand is taking the necessary steps for safety. It conveys the brand is following CDC guidelines while also showing customer appreciation for their continued support and compliance with social distancing standards. It is an example of messaging around COVID-19 on a social platform that is appropriate and welcomed by customers.
On the other hand, don't overdo it. At this point how many times have you heard "now more than ever" or "in these unprecedented times" and how sick are you as a marketer of hearing it? Well, your followers and target audience are sick of it too. Be mindful of how often you use these phrases in any paid social campaign. As mentioned previously, it is important to address the issue and not ignore it; but, be mindful to not overdo it so much as to annoy your audience. It's also crucial to not use this pandemic to your advantage as a marketing play. Remember that even when the worst of the pandemic is over, many people are struggling in the aftermath. This is a sensitive event and it can only be incorporated into social media advertising strictly when appropriate.

Adapt to Shifting Behavior on Social Media
When the pandemic ends, it is fair to think people might spend less time online, using their free time to take advantage of the activities that were limited during social distancing. As social distancing measures become less strict, be prepared for the possibility of your audience spending less time on social media…at least for a bit. With this shift on the horizon and screen time potentially decreasing, you'll need to keep this in mind when putting together your advertising strategy. Make sure paid ads are comprehensive, to the point, and that you are hitting the right audience as often as possible as there might be less chances to do so. Choose your demographic targeting carefully so you get the best bang for your paid social strategy dollar. Ensure your social media targeting is specific and well vetted before hitting that launch button.
Check Out Google Trend Reports
If this time has proven anything, it is that truly nothing is predictable. With that being said, not much can be said with certainty – what industries were trending during the pandemic might not be the same as the ones that are trending after it is done. Check out Google trend reports to get an idea of what topics and industries are trending on Google. Chances are paid social is seeing similar spikes. Marketers need to be ready to pivot their target verticals and tactics they are using in any given paid social media ad. What works now might not work a month from now. Stay on top of things. Sign up for newsletters discussing trends, check performance constantly and shift a paid social campaign when performance warrants it.
Avoid Being Tone-Deaf With Ad Copy and Creative
Everyone is excited to slowly get back to normal, but COVID-19 is still top of mind for many – we can't be confident that it is truly over yet. Remember this when building ad units. Going full force in a paid social media ad in regard to imagery of groups together, individuals traveling, or eating at restaurants might be too much too soon. Be sure to "read the room," or rather, read your audience on the social media platform where you're running ads, and align with teams to ensure that imagery and copy for ads is appropriate for the current happenings related to COVID-19. As a marketer, you have to be ready to pivot quickly because what was appropriate one day, might not be the next.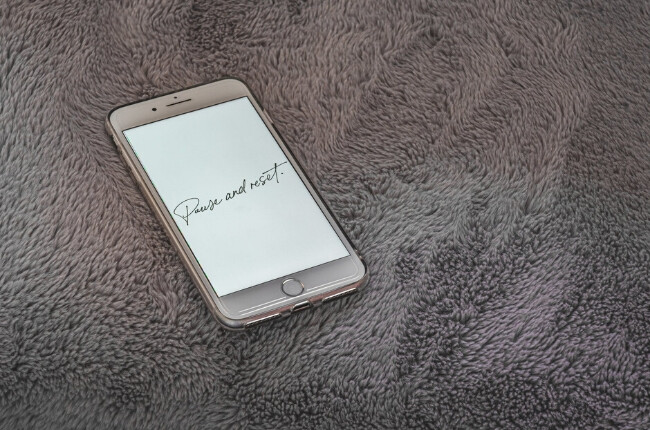 Test a New Ad Objective
Following COVID-19 is also a good time to test out a new objective. Depending on how users in your target audience were affected by the pandemic, they might not be in the bottom half of the funnel, making them less likely to convert or make a purchase from your ad. Shifting some advertising efforts and budgets to be awareness-based will keep your company on a user's radar and could later lead to a purchase or other target conversion. In the same vein, focusing on higher intent audiences, with tactics such as remarketing, for objectives further down the funnel could be an efficient way to make sure you are getting the best use out of your advertising money.
Focus on Community Management
Community management is an important step to a fully strategized marketing plan that should be top of mind, especially now. It goes without saying that the greatest sign of success for a marketing strategy is if your audience receives it well and responds accordingly. And the same is true for your social strategy. Monitoring ad engagements and responding to negative and positive comments, letting your audience know you care, is absolutely crucial. Focusing on this portion of your advertising and digital marketing strategy will help you know how current messaging is resonating in this climate. If you see specific aspects of your social campaigns, such as verbiage or images, are not being well received, then change it.
Stay Current on Events and Trends
We've all heard this enough, but if there is one thing that 2020 has proven, it is that things can change drastically and instantaneously. Your paid social media campaign has to change just as quickly to adapt to your audience's evolving needs. Advice from other marketing professionals on how to handle the world of paid social media advertising, post-COVID-19, is of course helpful, but no one knows how things are going to unfold. This is uncharted territory for everyone. The best advice anyone can give at this time is so stay current on events and trends, and always be ready to change course, especially when it comes to your social media strategy. Like we talked about earlier "reading the room" is crucial to advertising success and doesn't end with COVID-19.
If this feels like a lot to consider or manage, paid social media marketing is multi-faceted and takes a great deal of effort to be successful. If you need assistance, or your paid media strategy needs a lift, our digital marketing experts can help. Learn more about our offerings as a social media agency.