What module have you led for RISE Academy?
There were 2 modules I led for our very first RISE Academy intake. The first was an introduction to the industry and the other was an introduction to marketing, or what we call Marketing 101.
The Marketing Industry module aimed to give the RISErs a deeper understanding of what the industry was all about, understanding its progression and how marketing has evolved. We covered the different eras of marketing, from the more analytical and advertising time of marketing to today and what we are calling the infinite multiverse era where everything is very much digital and fluid.
By giving the RISErs an understanding of how marketing has progressed, we hoped it would also give a bit of an idea as to the different skillsets and the different types of career progression that you can have in the industry. We wanted to set the tone for the RISErs and reframe their perspective on what marketing was or has been to show them that the marketing industry, unlike other careers, will allow you to change and evolve at a rapid pace.
The second module was a crash course into marketing. The Marketing 101 module outlined how we operate as a marketing team in our agency. We shared recent initiatives that we have run on a global, regional and local level. By sharing a little bit of background into what those campaigns were and how they were run in different ways, we hoped to give them a sense of the scope and creativity we have as an agency.
How did you decide what to include in the module?
When we were creating the content for the module, we considered the backgrounds that our RISErs came from to ensure we covered all levels. Our aim for these sessions was to give everyone enough of an introduction, depth and knowledge, no matter what their experience was.
One of the things I thought would be helpful for the RISErs was to share my own personal journey as someone who studied marketing but opted for a different career path in PR before making the switch to marketing. These real-life applications of how you can let your career evolve over time were something that the RISErs could relate to and feel encouraged to pursue their interest. We also wanted to ensure we were developing the modules to give the RISErs enough of a framework that they can take and apply later. Part of the RISE Academy training is on the job while they are attending these sessions, so we also wanted to make sure the RISErs were intrigued enough to start thinking about how the topics covered will apply in their future projects.
For the RISE candidates in APAC, each of them had been assigned to a specific team within the business, and each team had a special assignment for the RISErs that they must complete during their 6-months here. Part of these assignments is related to marketing. This could be, for example, launching a new service requires the development of a supporting promotional campaign. So, we included some examples of service launches that TEAM LEWIS had in the past they can refer to when thinking about how they can approach their tasks later.
What can the RISErs expect from the sessions?
In the first case, they should come without any expectations, but rather with an open mind. Let your curiosity lead you.
I think the RISErs should prepare to be present in these sessions. No matter what the session is, it often helps to listen, take it all in, and let your brain run wild with questions. Always take up the opportunity to ask questions or examples of a campaign you want to know more about from the RISE leaders. 
A RISE Academy session works best when there's two-way communication. Think of it as less of a lecture and more of a conversation where feedback is ongoing. It really assures the speaker when they know that what they are communicating is clear and useful for the group.
How did your sessions go?
I think the sessions went really well. The RISErs are an inquisitive group, and right after the sessions, I had a few of them drop me an email or a Zoom message and tell me that some of the campaigns we referenced in the sessions sounded like something they wanted to get involved in.
We also had several great questions during the session. We had one RISEr whose education background was in marketing, and he said that what he had previously learned, in terms of concepts and models, wasn't really touched on in our session. So, he asked, is any of what he learned before applicable today?
My answer was that it would vary depending on the agency or company and what their process or marketing culture is like. The knowledge he has isn't useless, it just means sometimes you must be able to adapt that kind of learning and apply it to the real-world situation.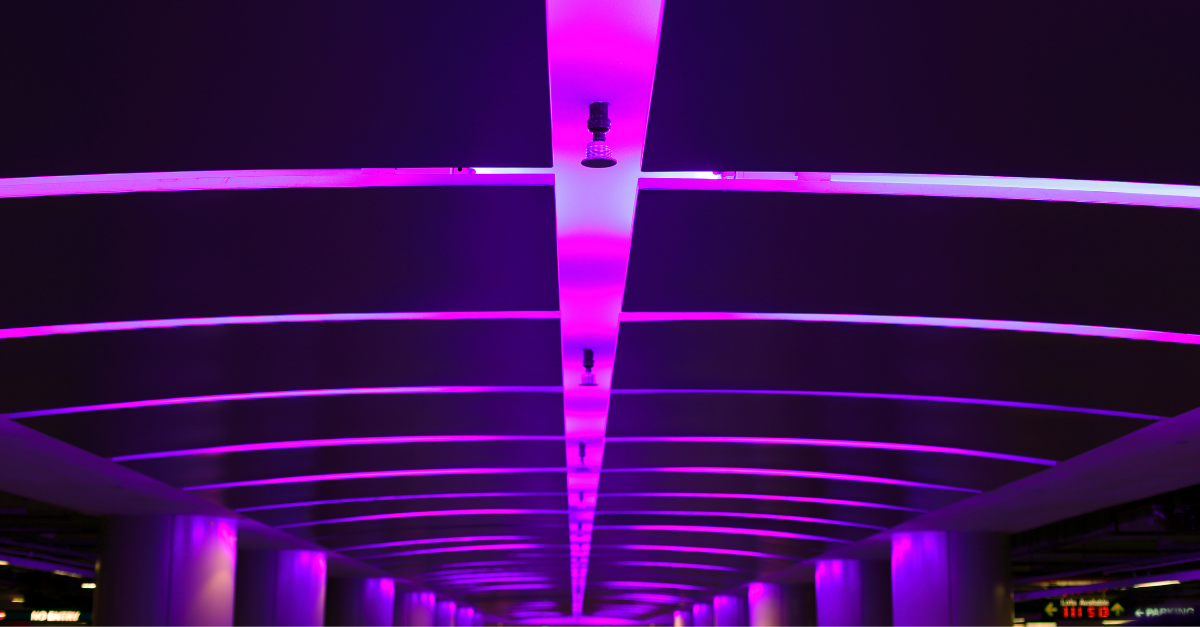 Related: RISE Academy: Recruitment Process
How will your module help the RISErs take their first steps in this industry?
I think the introduction modules into the marketing industry help set a good foundation of learnings to come.
When you know the industry a little better, you know what topics are on trend, you know where the industry is heading, and you also know what to look out for when it comes to competitors or peers. Additionally, you are better equipped to respond to challenges when you are more aware of the subject, and you have a better grasp of why things are happening the way they are in the marketing industry.
In terms of how the modules will support their understanding and first steps into this industry, it'll show them that both the industry itself as well as agency life is fast-paced.
I'd like to think of marketers as shape-shifting amoebas. One day you are one thing and the next day your skillsets are multiplying, and your job could turn into something totally different.
Helping the RISErs understand what agency life is like teaches them how to plan their time and days well. There is so much multi-tasking in an agency role that you often need to learn skills like prioritizing, time, and people management, and so on. Giving the RISErs a real-life introduction into what our agency entails will help them notice what is really important going forward.
Any tips for the next intake of RISErs?
My top three tips for future RISErs are…
Be yourself. Don't be anything or anyone that you aren't.
Be fearless. Don't be afraid to ask questions, don't be afraid that your questions might be "amateur" or "basic" because they aren't. Come with a fearless attitude.
Interact with as many people as you possibly can during your 6 months. Everyone is so different here in TEAM LEWIS, with a different background and experience and they will all help you grow into the person you want to be because I think people inspire people.