BRRINGGGG. BRRINGGGG.
The sounds of the fire alarm echoed through the office, as everyone tried their best to focus on their work. It was the third of a series of tests that the building was making — disruptive to say the least. Those who were on client calls apologized profusely, while others decided to vacate in search of a quieter place to work. Suddenly, the speaker system crackled to life.
"This is a test of the building's alarm system – please do not evacuate the building. There is no fire – this is only a test."
I couldn't help but roll my eyes. Though there wasn't a fire in the office, there certainly was one in our client's world — and it was the team's job to put it out.
---
When people used to ask me what I do for work, I would tell them that I'm in Entertainment Marketing, clear cut and to the point. I didn't bother trying to explain the nuances of digital marketing — that's just a rabbit hole that most people aren't interested in going into. Say you work with movies and TV shows, and they usually perk up and feel like they understand your world.
While it all sounded glorious ("I have to watch movies during work hours!"), successful consumer marketing takes a lot of hard work and dedication. Entertainment clients by nature have to be relentlessly creative in a crowded space, and this is further exacerbated in situations when the next movie release can make or break a studio. This demand puts every aspect of marketing on constant high alert, including the ever-elusive task of building conversation and communities and pivoting plans to engage your target audience in real time.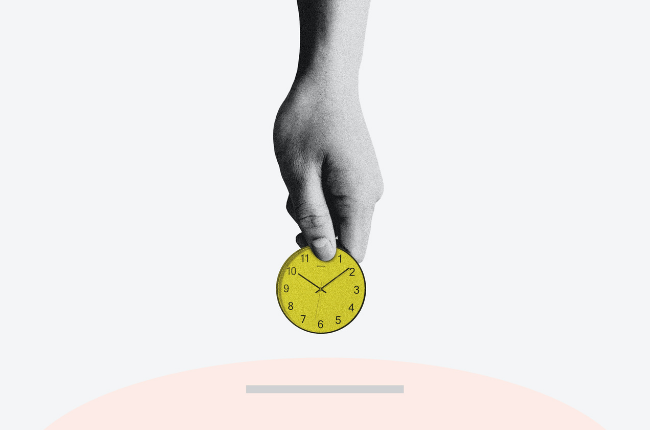 Related: Key Influencer Marketing Strategies For a Successful Campaign
On that particular day of the fire alarm test – multiple tests – we found that one of the cast members in an upcoming film had gone rogue. He had sent a tweet (without permission) about a segment of the film that was meant to be an exclusive, to be released closer to the film's premiere. This set the client into a bit of a panic, where their elaborately laid plans were thrown for a loop. After some frenzied regroups, we went back with a recommendation to embrace the situation for what it was: to release the planned clip in full as an "early look" and create a cache of reaction memes and GIFs for social media. We would use this content for further engagement with the community and to simply buy into the excitement.
While the above is an example that was specific to this particular situation, being able to adapt a philosophy towards real time marketing would be a critical to any brand, whether their customers are consumers or businesses. Having the right approach can be critical to ensure that followers feel like they're being not just heard, but listened to. When executed successfully, a brand can hold a serious competitive advantage – and the customer experience can benefit to boot. In the long run, a brand can build customer loyalty and support with the right approach.
While there's nuance and specific tactics to employ in every kind of situation and industry, there are a few key ingredients that make for a successful approach to real time marketing.
A Flexible and Nimble Philosophy
One of the biggest holdups to a successful real time marketing approach is a rigid mentality. This can sometimes be in the form of process – for example, creative and copy that get stuck in a never-ending cycle of feedback and approvals. A versatile philosophy is critical to success. The best way for brands and their respective agencies to work together is to define specific guardrails that the marketing team should operate within, and then let the creatives do what they do best on the fly.
Not Just Hearing, But Listening
Social listening is a phrase that is thrown around a lot nowadays, but not all brands are successful at this even when they think they're doing it. There's a difference between hearing what users are saying, versus actually having a deeper understanding of what they are trying to say. While responding to comments in real time is a worthy and noble endeavor, it's also important to avoid becoming overly reactive on your social media channel. It's helpful to pause, breathe and gain a deeper understanding of what the discourse is about before addressing the issue at hand.
Experiment and Innovate
It's easy to say "Let's try new things," but it's surprising how difficult it is to apply this philosophy to real world situations. Having a mindset of experimentation means that brands also have to be willing to fail, learn and move on. A marketer can get a bit fixated on when things don't work, resulting in hesitation when opportunities pop up for innovation. It also helps if brands can loosen up once in a while and take themselves less seriously — it doesn't hurt for your audience and followers to see that there's something more human at work.
Being Culturally Savvy
Last but certainly not least, having one's cultural wits about them is an important skill to have to leverage trends in real time customer engagement. What good is knowing all the latest platform developments, without having a sense as to what's popular and relatable? From the latest sports snafu to the most recent reality show clapback, being in the know with audiences can make a brand feel more accessible, versus one that's outdated and boring.
The above are just a few of the elements to consider when approaching a real time marketing strategy. Whether it's managing a "the world is on fire" crisis to tapping into the latest "Twitter isn't cropping images anymore!" trend, it's worth hammering these out sooner rather than later. Before you know it, your customers will thank you — or at the very least be impressed with your savviness.
Need help getting your real time marketing initiatives off the ground? Take a look at our digital marketing services and let's chat.