Press releases are one of the most effective communication strategies in terms of distributing information to the media. Also referred to as a news or media release, companies distribute press releases for a variety of reasons, but ultimately the purpose of a press release is to serve as a direct method of sharing news with the press with the aim of gaining media coverage. Distributing press releases on a regular basis can boost your brand's credibility, while also exposing your content to a wider audience.
Step 1: Get To Know Your Audience
When deciding on your topic of focus, it's important to keep your primary audience in mind. Most often times a journalist sifting through an abundance of releases, your audience is more likely to react to a press release when the content is framed to grab their attention. Seeing how media outlets, and most importantly your target audience, respond to your topic can be an invaluable tool when it comes time to outlining your narrative. Before beginning to write your release, take some time to research the publications and journalists you're planning on pitching to ensure they cover your area of focus and align with your target audience.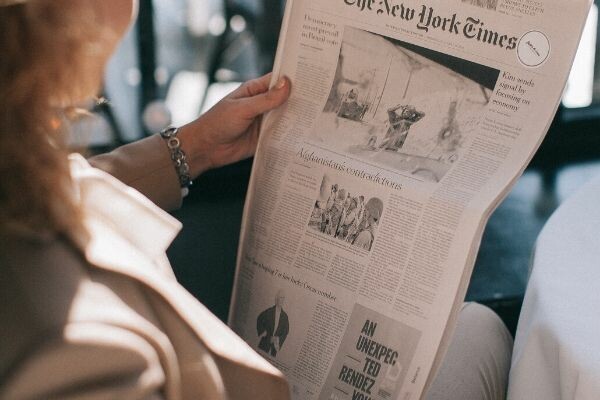 Related: 4 Key Elements of a Successful Media Relations Strategy
Step 2: Prioritize Your Headline
A good headline generally consists of a short title, around 65 to 80 characters, that clearly communicates what the release is about. Since the headline is the first thing readers will see in a press release, it's important to clearly highlight why your news is relevant as a way to spark a reaction. Ideally, the initial idea is to communicate the major focus of the release enough to prompt your audience to read the full story.
Think of a press release title like a major headline in a newspaper. When crafting your headline, it's important to incorporate action verbs that are clear and direct in order to make it compelling. Keep in mind that hundreds of press releases go out each day, so be sure to structure your title to one line that clearly draws your audience's attention to the topline message. In terms of a concise press release format, be sure to position the headline in the top center of your release in 14 pt font to ensure it is clearly legible.
Step 3: Lead With The News Value
A great press release is a balancing act, meaning it should contain enough information to give your readers a general idea of what's taking place, without leaving them feeling like they know the entire story. When it comes time to start writing the bulk of your release, the lead helps summarize the most crucial parts of the news you are trying to convey. Typically consisting of around 35-50 words, the lead sets the stage for the dateline which covers when and where the event is taking place. A good rule of thumb to remember is that the dateline is always the starting point of your first body paragraph, which is written in bold. 
Just like any great news story, a press release focuses on the facts. Following the dateline, your body paragraph should be structured in a way that clearly answers "the five W's" of journalism: who, what, when, where and why. Ideally, the goal of the body is to note all relevant details of the story while also communicating your brand's direct involvement. Similar to an inverted pyramid style approach to writing, remember to include the most relevant details at the beginning and include less vital details as you go on. By weaving your promotional or newsworthy content into a broader context, journalists are more likely to envision how your topic would fit into a story of their own.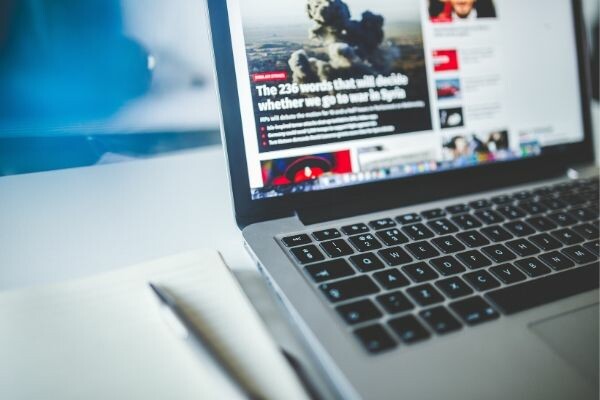 Step 4: Strengthen the Overall Narrative
To help strengthen the overall narrative, your release should seek to include credible data points and/or third-party quotes that validate the newsworthy tone of your announcement. Typically on the behalf of a relevant spokesperson, quotes are a great way to provide deeper context around the news you are releasing, while also establishing credibility for your brand. Quotes are the one area within your release where you can incorporate some emotional appeal, so be sure to use this opportunity to include a short statement from a thought leader that clearly drives your message home. 
Hyperlinks can be equally effective in making a press release more "evergreen" rather than a time-sensitive announcement. Incorporating hyperlinks and specific keywords throughout your body paragraphs can have a substantial impact on increasing referral traffic, search engine optimization and overall exposure. Relying on keyword research tools, for example, Google Keyword Tool, are great resources for optimizing your press release in order to have a lasting impact. By researching specific keywords that appropriately fit within your release, your content is more likely to appear as a top result for major search engines.
Step 5: Finalize And Distribute
A boilerplate is similar to an "About Us" section in that it offers a detailed background of your company in 100 words or less. Situated at the bottom of your release, the boilerplate should convey the unique positioning of the company, while also including accolades such as recognitions, noteworthy metrics, and a link back to the company website. To avoid any confusion, the standard format for sending a press release is indicated by three hash marks situated under the closing paragraph. 
Similar to how it is in social media marketing, the timing of when you distribute your release is crucial. Rather than sending your release out in an email blast, focus on creating a concrete list of journalists with experience covering your industry and topic. If you decide to use a release distribution service like PR Newswire, be sure to send your contacts a personalized email prior to distribution. Lastly, you will need to include your media contact details for reporters to be able to get in touch with you. Be sure to include your full name, title, phone number and email address to ensure you receive any inbound requests.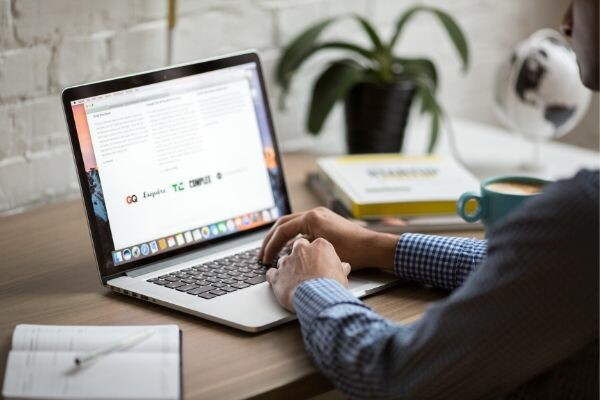 To reference a few examples of different types of press releases, view this list.
Interested in our PR services? Let's chat.