Channel the roaring 20s for 2020
As design trends tend to repeat themselves, we hope to see a re-emergence of Art Deco. The artistic movement originated in the 1920s and 1930s in Paris. It represented one of the most glamorous periods in design history with exuberance, luxury, and hope for the industrial revolution. The movement combined fine craftsmanship and rich materials with contemporary styles, as the desire for a more modern life was embraced and celebrated.
As it relates to design and typography, Art Deco can be recognized by a few key elements, including high contrast, symmetry, geometric rounded forms paired with elongated letters and vertical intricate line details. The typography is characterized by the use of mostly all-caps, with thick strokes and alternating lines or fills. Bold metallic colors like gold and chrome are also highlighted. Already, we have seen designers embracing the complexity of the linework and making use of striking metallics — whether it takes the form of package design or logo design. Product advertising is influenced in the sense that images are simpler, precise, linear, and often placed on a single-color background. We've seen a lot of this in social advertising across modern brands.
We believe the Art Deco movement stands a fighting chance to make a comeback in 2020 — its sophisticated boldness evokes a timeless glamour worth celebrating.
– Sophie London, Senior Art Director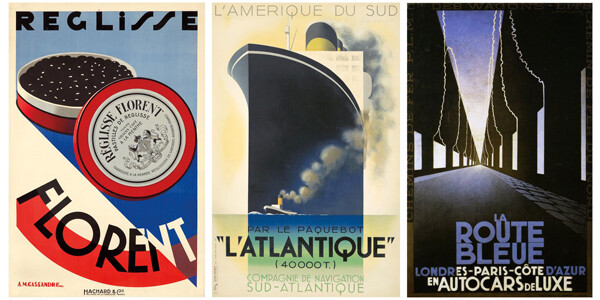 Related: Nostalgia Marketing is Making a Comeback 
3D
Today you can walk into your local library and find a 3D printer churning out a toy for a local elementary schooler. The kicker? They designed it themselves using a fabrication software they learned at that very library. In years past, the idea of 3D modeling may have scared some designers off. A bit of math and rendering which once seemed daunting has lost some of its stigma and is now being embraced by kids and professionals alike. With new software available that streamlines the process, designers can spend more time thinking of creative ways to make stunning, bold imagery and less time learning how to model. From 3D lettering to product design mockups, if you have an idea, you no longer have to feel constrained by the way in which you execute it. As the trend grows, we will continue to see big and small brands harnessing its power to create works of art with beautiful details, intense color schemes and extraordinary compositions.
– Brian Clark, Associate Creative Director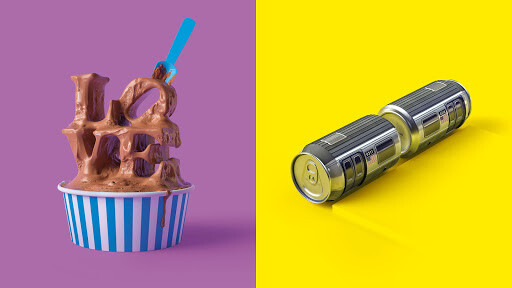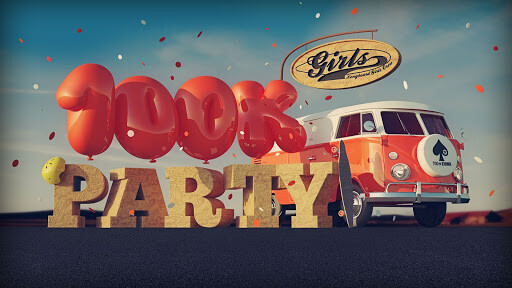 Simplified Minimalist Illustrations
Minimalism is expected to flourish and be a top trend among designers in 2020. As the world continues to buzz with more 'noise' in the news, minimalism is brought to the forefront to counteract what's happening around us. Although it is not a new concept, this style continues to grow in a modern way. This trend will be carried throughout our illustrations, color choices, animations, and overall branding. The lack of detail allows designers to focus not on the art elements themselves, but the message it conveys. It's clean, friendly, and unobtrusive.
As our culture pushes for candidness, our simplified illustration style will mirror this idea. You'll see imperfections, creative use of space, freestyle sketches, raw brush strokes, and organic textures. Designers will be breaking boundaries and getting back to the basics. No longer do we as consumers need or want to be bombarded by rich complex imagery in order to grab our attention and influence our decisions.
The minimalist trend extends beyond illustrations and into areas like web design. More brands are taking a simplified approach to their websites to achieve better load times and provide seamless compatibility with mobile devices. Uncluttered visuals become even more necessary for viewing content on a smaller screen.
We continue to remove the clutter from our lives and aim for simplicity in our designs and images. "Less is more" is a mantra that will never go out of style.
– Ashley Kealos, Senior Art Designer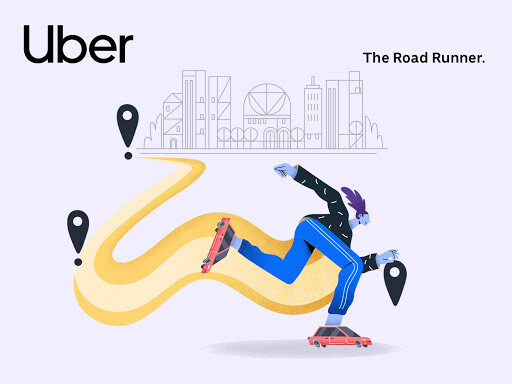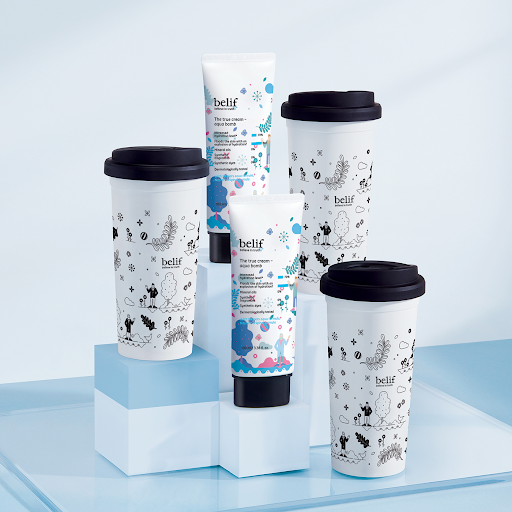 Related: Design in the Day to Day: Hacks for Newbies
Broken Grids and Overlapping Layers
Breaking grids will make a big impact in 2020. Grid systems impose strict rules that sometimes restrict creativity and design thinking, which can result in many copycat brand designs. With the growing need for brands to stand out from the competition, and many designers eager to draw outside the lines, when done right, pushing boundaries can make a product more dynamic and grab customers' attention in a unique way. Breaking rules can be daunting, but it doesn't need to be dramatic — some designers overlap layers to add some personality to the web design of a page and make the illusion of a broken structure. It can also show sophistication, and make a user feel immersed in the story a brand is trying to tell. This is also a fun way to push your product on social media platforms, designing past the boundaries of your artboard shows the progression of a story on an album, carousel or slide, illustrating your story in a disruptive way, leaving users eager to learn more.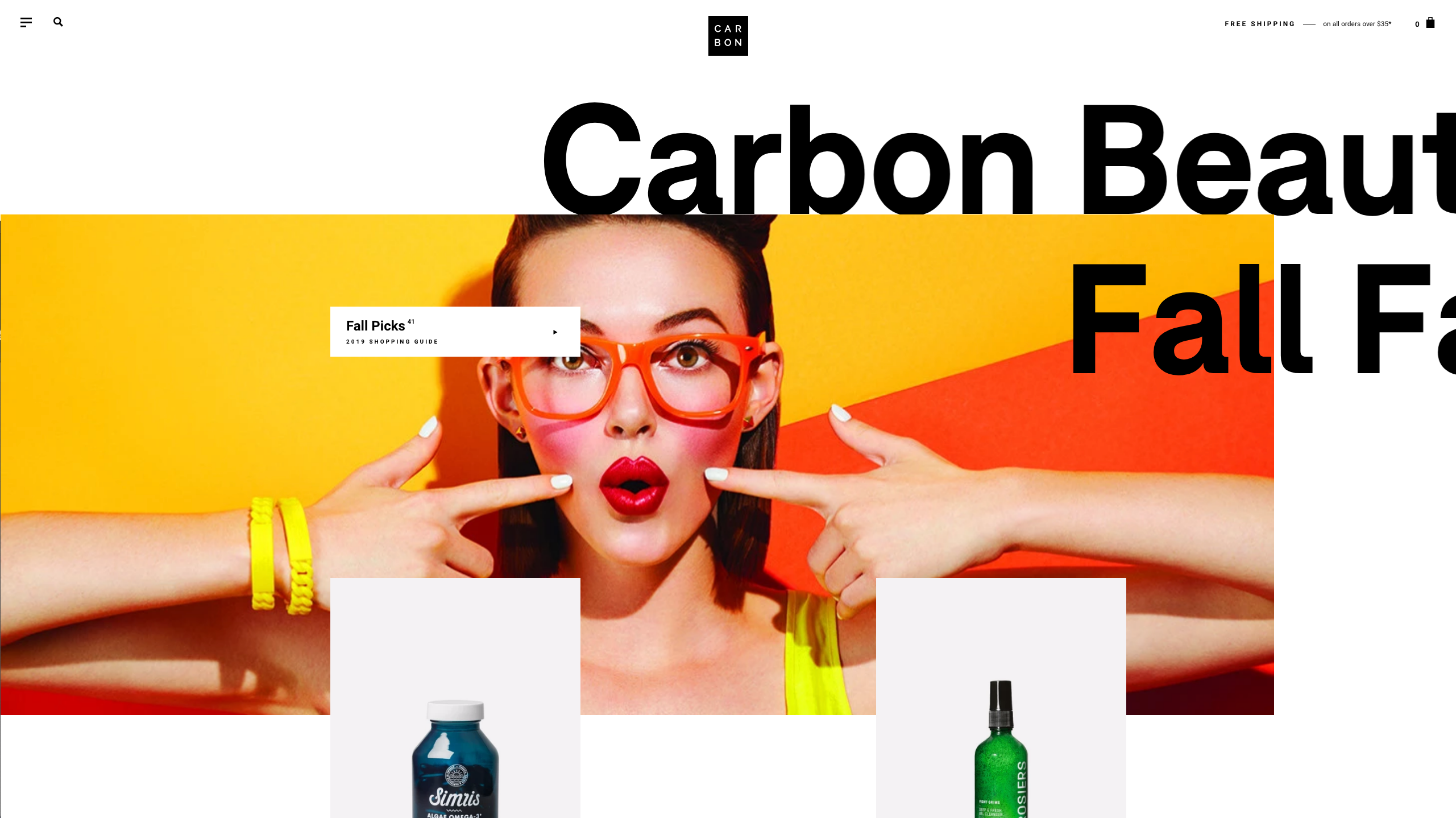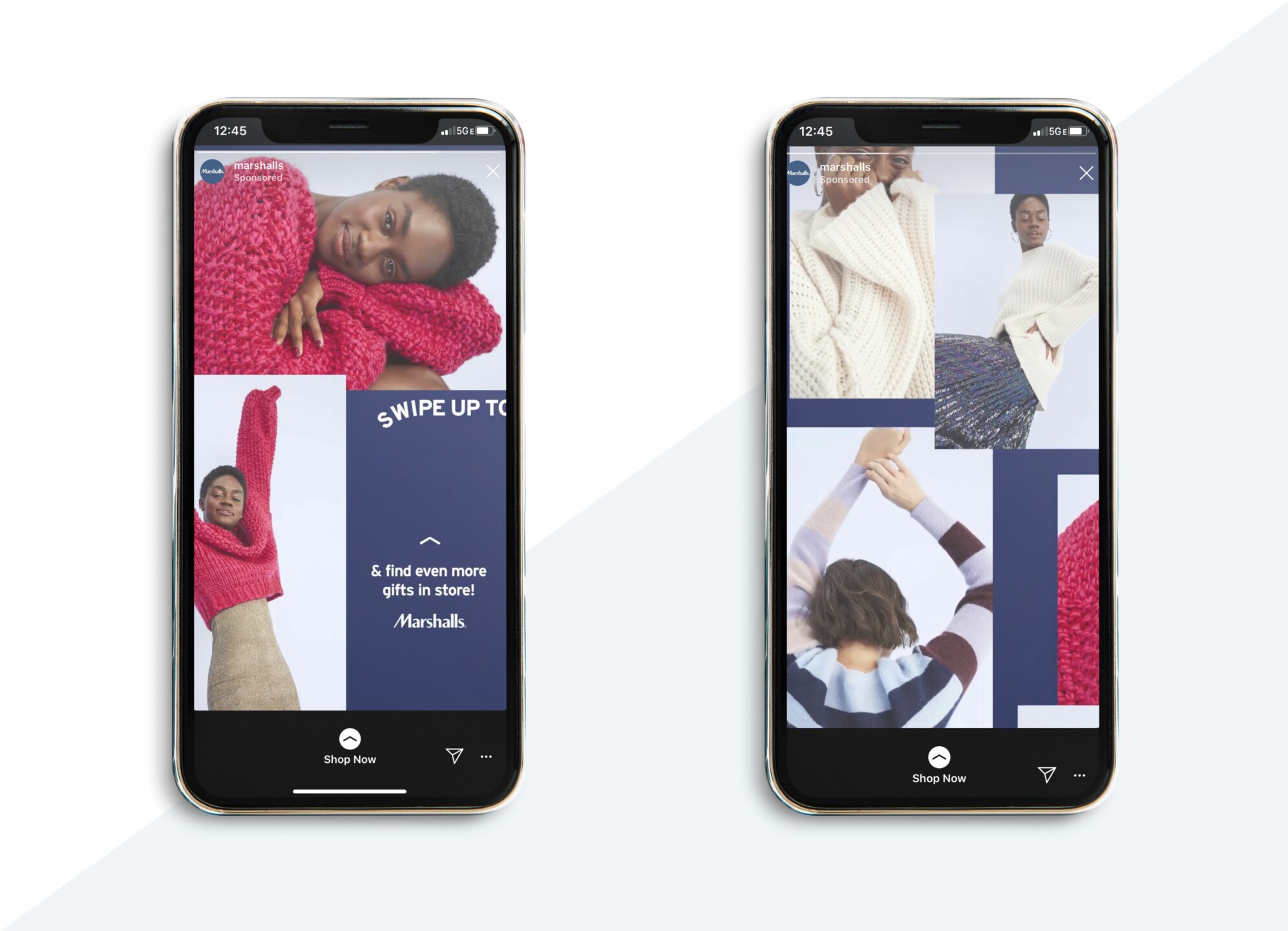 Gradients will Continue Momentum
The last year has been one big throwback and the trend doesn't seem to be slowing down. In addition to mini backpacks, denim jackets and scrunchies, another '90s trend that will continue to make a comeback in 2020 is the use of gradients in graphic design. Whether it's stand-alone social media share cards, or key design elements in a company's brand book, you can expect to see gradients on a consistent basis.
So why are designers everywhere incorporating gradients into their work? To start, they are eye-catching, as they allow designers to create a gradual blend of bright colors. Additionally, gradients provide depth that can elevate flat designs. And lastly, gradients provide versatility to simple brand colors and design elements. Adding a gradient in the mix can change the entire tone of a brand…so use them wisely!
Successful use of gradients can be powerful. Remember when Alaska Airlines acquired Virgin America? All visual comms literally merged the two brands via gradients. From bold typography to image overlays, to a co-branded aircraft, the iconic brand colors of Alaska Airlines and Virgin America blended together. Representing both brand colors painted the merger in a positive light and reassured the public that the essence of Virgin America wouldn't disappear. All because of a gradient.
The images our eyes see have a powerful impact on the way we interact with brands. A logo with bright colors or a social share card with unique shapes, can attract consumers and influence the buying cycle. Does your brand identity resonate with your audience? If not, contact our creative experts and discover which of these trends can elevate your brand.
– Analisa Jones, Senior Marketing Executive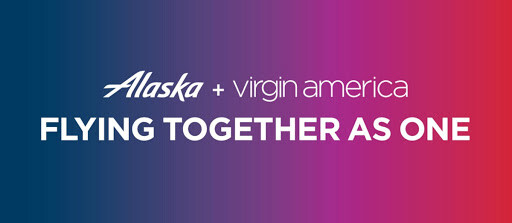 Looking for more 2020 trends predictions? Check out what our other experts think:
Are you interested in elevating your brand with our creative and branding services? Contact us today.