After what 2020 gave us, it seems almost quaint to play the predictions game for graphic design trends in the upcoming year. With the importance of graphic design in marketing, designers across the world continued to work despite the challenge of being deprived of what fuels our creativity: the adventure of exploration, the ability to socialize with our friends and counterparts, or even an office space designed to create flow and spark inspiration.
So what design trends will 2021 bring? Which of our fantastic graphic design ideas, put on hold by a global pandemic, will suddenly come back to life? Or will this life-altering experience change our perspective and creative thinking for years to come? As a creative designer who's made it through the most unexpected year yet, there are a few graphic design trends I'm anticipating we'll see this upcoming year.
Destined for Desktop: The Web Design Comeback
Remember desktop sizes? For the past few years, UX design has been almost completely focused on mobile design, following the rapid smartphone adoption across the world. However, at the start of 2021, a majority of the world's working professionals will be doing so in the comfort of their own home. Remote work has turned what used to be an experiential world to one confined in our 11" or 13" notebook screens. Web designers aren't the only ones facing this caveat. This design trend goes beyond web design. From infographic to PowerPoint, any designer will have to view their work through a single expected output: a tiny laptop monitor. We'll have to continue adjusting our thinking from, "Will this design look good on a big screen or the side of a building?" to asking, "How will this look on a Zoom presentation?"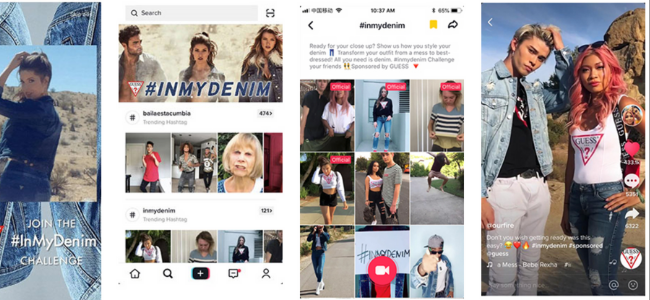 Typography and Video: Not Your Average CC
The editing capabilities of TikTok and Reels have proven the hunger for videos highlighting typography and unique, informative interactions. We expect this design trend to grow in 2021. From nurses explaining COVID-19 in 60 seconds to the use of bold typography as comedic devices, graphic designers are going to take cues from social media and explore the interaction of these design elements. How can we move beyond simply pointing to a word? What is the next stage above pinning a line of copy to a single point in a video? What happens when users are given more freedom with font, color and motion design? (The answer to that last question is probably just "MySpace" but who knows?)
The Return of Positivity
It's been rightfully hard to be positive in 2020. While this sentiment will continue into the beginning of 2021, the latter half of the year will be defined by a surplus of positivity, as people across the globe start to do everything they couldn't these past 16 months. Look for graphic design that reflect these feelings. Evoke the positivity of a hand held in celebration, families reuniting for the first time in months, and communities gathering once again. Bright color, duotone and bold typography will make their way into everything, from brand identity to illustration. Muted colors and minimalism will be left behind in a dark, pre-vaccine world. From neon colors to organic shapes, any design element that expresses this rediscovered freedom and joy will be embraced as a much-deserved creative release. Positivity will drive the inspiration behind design trends of 2021. Allow this positivity to lead your creativity into the new year and you can spark the same with your design.
Find more trend predictions for the new year from our in-house experts:
Interested in boosting your brand with our creative and branding services? Contact us today.