That's why our experts from social media to content marketing to PR, and every specialty in between, put their heads together to predict the biggest marketing trends kicking off this new decade. Check out these seven trends and align your marketing strategy accordingly.
The Blurring of Gender Lines
Gen Z has ripped up the metaphorical and outdated rulebook and is paving the way for those who don't conform to societal constraints around gender and identity.
In 2019, brands have increasingly started to develop gender-neutral products (think Bic's new gender-neutral razors) and have been exploring new expressions of gender and sexual identity in their marketing (think Gucci's new fragrance advert for Memoire d'une Odeur with Harry Styles).
Popular culture has seen more portrayals of non-binary characters in plotlines and individuals such as Sam Smith have come out as non-binary and publicly expressed wishes to be referred to with gender-neutral pronouns. Organizations are slowly making changes to their operations to be more inclusive, such as the introduction of mixed-gendered toilets and changing rooms.
In 2020, we will only see more of this woven into communications campaigns as brands and marketers feel more familiar with language around this topic. Brands will embrace and explore ways to express masculinity and femininity in a more inclusive and truly representative way, but as a general trend, we will see the blurring of gender lines.
– Leila Mountford, Creative Director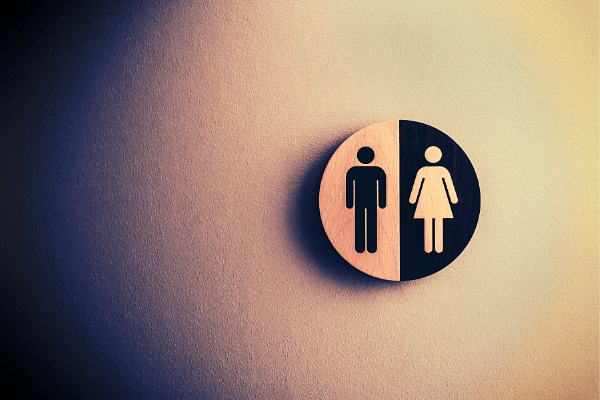 Hyper-Targeted Advertising
One of the biggest trends you'll see in 2020 is personalization. Just like you expect your phone to know which app you want to use or word you are going to type, buyers expect companies to know them intimately; serving them the exact content they want right when they need it. One way to reach this level of personalization, particularly in your B2B marketing efforts, is hyper-targeted advertising based around purchase intent. Think, data-driven marketing. Through business intelligence tools and analytics platforms, marketers can gain insight into which keywords you are reading most and what topics interest you most, allowing them to serve you the most relevant content.
– Katherine Oxenreiter, Marketing Operations Manager
Account-Based Marketing
Similarly, through more integrated account-based marketing (ABM) strategies, marketers can target companies in a much more personalized way. Instead of leveraging traditional marketing channels to generate leads, an ABM strategy starts with identifying and targeting the accounts that are the best fit for your business in terms of firmographics, technographics and buying cycle. To integrate ABM into your marketing strategy more, treat each target account like its own market. To do this, create targeted content like landing pages and email marketing nurtures specific to the account, and you can scale this practice when you employ marketing automation tools and utilize dynamic content. By creating dedicated content, you can create better, stronger relationships with accounts and close deals faster.
– Katherine Oxenreiter, Marketing Operations Manager
The Rise of the Chief Content Officer
Content is the cornerstone of every marketing campaign and PR initiative, informing a company's unique message. Without it, businesses everywhere wouldn't be able to connect with their audience in a meaningful and impactful way. This is especially true in the advanced digital era we live in, as an effective and tailored content strategy is rapidly growing from a "nice to have" to a business imperative. So, it's only natural that in 2020 and beyond, the need for content will become so crystalized that it will become a key focal point for the C-suite.
Therefore, we predict that the role of Chief Content Officer (CCO) will rise in importance and become a priority for businesses looking to establish a champion for content. Guiding the rest of an organization toward a cohesive narrative, the CCO will be sitting next to the CMO and Head of Corporate Communications, uniting all departments by establishing one overarching story. That also means that the Chief Content Officer will be a key decision-maker for businesses moving forward, and this individual will not only play an integral role in corporate initiatives but the direction of an organization as well.
– Dustin McManus and Hannah Brozek, Content Marketing Managers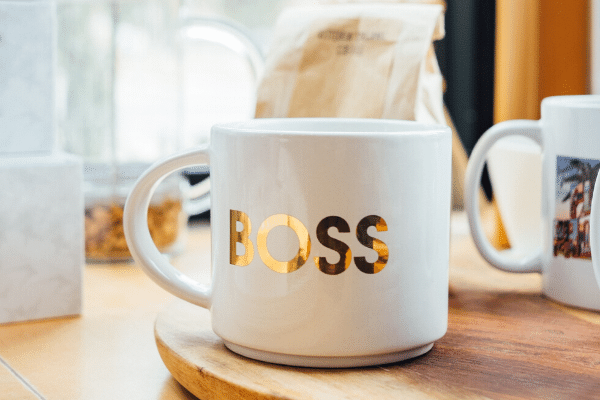 Creating/Optimizing for SERP Position Zero
It's a pursuit as old as time…well, at least as old as the dawn of Google: having your content rank for Position #1 in organic searches. In fact, it's every content marketer's dream to obtain that position. But what if we told you there was a ranking even more important and influential than that number one spot? Introducing SERP Position Zero!
Position Zero represents the first Google search result that appears above the top-ranking organic SEO results. Also known as the Featured Snippet, this enviable position offers searchers the direct answer to their organic queries without them having to click through to the link provided. For content marketers, ranking in Position Zero in a given search engine offers greater SERP visibility, a massive boost to your brand authority and more overall traffic to your site. Now, that's not to say Position #1 is irrelevant—Google prioritizes top-ranking results when choosing what the Featured Snippet will be to a given query.
Position Zero in will become more important as the paradigm of how we search shifts from a text-based approach to a voice-activated approach, aka voice search, like asking questions to Siri or Alexa. To help secure this coveted position, it's important that you're creating simple, relevant content that precisely answers a given organic query and presents the answer in a user-friendly, digestible format. In 2020, coming in at zero is better than coming in at number one.
– Dustin McManus and Hannah Brozek, Content Marketing Managers
Human connection
Creating a human connection between a brand and its audiences will be pivotal in 2020. As consumers suffer from constant information overload and expect to engage with businesses on their own terms, it's increasingly important to create campaigns that provoke emotions that are relevant and memorable. The best campaigns will focus on creating not just customers – but true fans who are passionate about the brand, who proactively search for information and become active advocates for your business.
At the same time, it's increasingly important to consider how to reach consumers undergoing digital detoxes. How is your brand providing value to an audience overwhelmed by hypoconnectivity? Interactive content and video are no longer enough. There is no one-size-fits-all, off-the-shelf solutions. The challenge is real – but it is also a carte blanche for relentless creativity. As polarization of opinions and beliefs grows – creating campaigns that tap into human truths and acknowledge human potential will be key.
What worked for the past decade may no longer resonate. This year, even the Holiday season has added new colors to the advertising palette. From Macy's Christmas ad flipping the holiday script to focus on female empowerment and gender equality, to John Legend shaking up the rendition of "Baby, It's Cold Outside" – we can practically feel the change in the air. As we approach 2020, creatives have a good reason to be jolly about all the fresh thinking that will factor into campaign planning next year.
– Anastasia Ivanova, Associate Director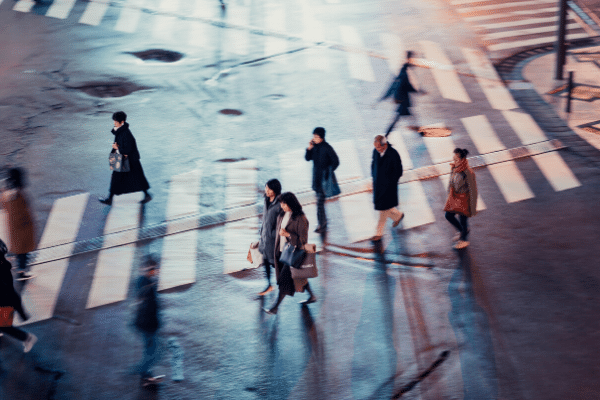 Omnichannel: The New Norm
At its core, marketing is all about connecting with consumers through brand recall, adoption and advocacy. The seamless customer experience omnichannel marketing delivers across devices and brick-and-mortar is designed for today's consumer. We all want to feel valued and well-executed omnichannel marketing strategies achieve just that.
Increased competition for consumer attention and the proliferation of channel options has shifted marketing efforts towards a customer-centric approach over the last decade. Multichannel marketing is no longer enough to even foster awareness. We predict this trajectory will carry on into 2020 and beyond until omnichannel marketing is ubiquitous with best-practice marketing in general.  Almost all of us switch between multiple devices every day after all.
An omnichannel approach creates cohesive experiences that resonate with consumer needs on a personal level. It involves marketing touchpoints on all channels to deliver customized customer journeys depending on the actual individual. By leveraging AI-supercharged data, brands are empowered to interact and resonate with people on a deeper level to keep them coming back.
Omnichannel marketing melds traditional and digital marketing channels and tactics to deliver the best possible customer experience millennials and subsequent generations have grown to expect. It's the perfect blend of real-time marketing, multichannel, hyper-targeted marketing and high-touch customer service working together to put the customer at the forefront.
One of the best ways to connect with someone is to make them feel important. Utilizing the wealth of data available on individual consumers rather than relying on common customer personas is going to become increasingly common. Leveraging such large amounts of data will also become more accessible to small businesses as AI-powered analytics platforms race to market. The power of personal touch is paramount in the digital age and we're going to see more and more marketers making the shift from channel-centricity to becoming customer-obsessives.
– Shazia Amin, Marketing Director
And there you have it – our top seven marketing trends predictions for 2020. Check back in throughout the year and see if we got it right. In the meantime, if you need help rounding out your 2020 marketing strategy, contact our experts.
Interested in more 2020 trends predictions? Check these blogs out: