Instagram Stories Will Become Even More Important for Businesses
Remember when the general consensus about Instagram Stories was that Instagram was just trying to copy Snapchat? I'll be the first to admit that I never thought I'd jump on the stories bandwagon, but here I am, telling fellow marketers and prospective clients how important stories are to businesses. The point of social media is for businesses to be able to tell their story, and how better to do that than by utilizing a feature that literally has "stories" in its name?
Stories already serve as another way for users to come into contact with a business on Instagram and ultimately end up on that business' landing page or profile. Yet, it seems like every day another Stories feature pops up, enabling users to interact with a brand in new ways. These days, businesses can even add their own GIFs to the platform. There are all kinds of story overlays to take advantage of, including shoppable stickers. Brands like Aldi and Big Lots use the poll feature to ask their followers what kinds of content they'd like to see, proving that organic social content, like paid social ads, needs to be relevant and personalized. In 2020, I foresee more features becoming available and companies who don't use these to their full potential will lag behind those who do.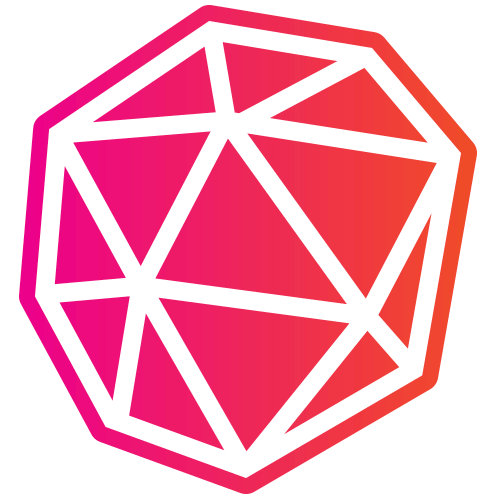 More eCommerce Will Begin or Take Place on Social Media
Speaking of shoppable Instagram stickers, users have more options than ever before to complete purchases from their mobile devices. As we head into 2020, it would come as no surprise to see more functionality for shopping within social media feeds. It's as if the big social media networks saw the success of B2B-focused Instagram campaigns that allowed for lead form completions and email sign-ups without having to leave the platforms, and decided to replicate those tactics for B2C shopping.
We predict that over the next 3-5 years, social media shopping will help bridge the gap between browsing on mobile and purchasing on desktop. Social media will likely be the missing link that will help propel mobile shopping to new heights. It will be crucial for businesses to monitor their mobile sales paths and identify any areas for improvement on their social platforms and mobile sites.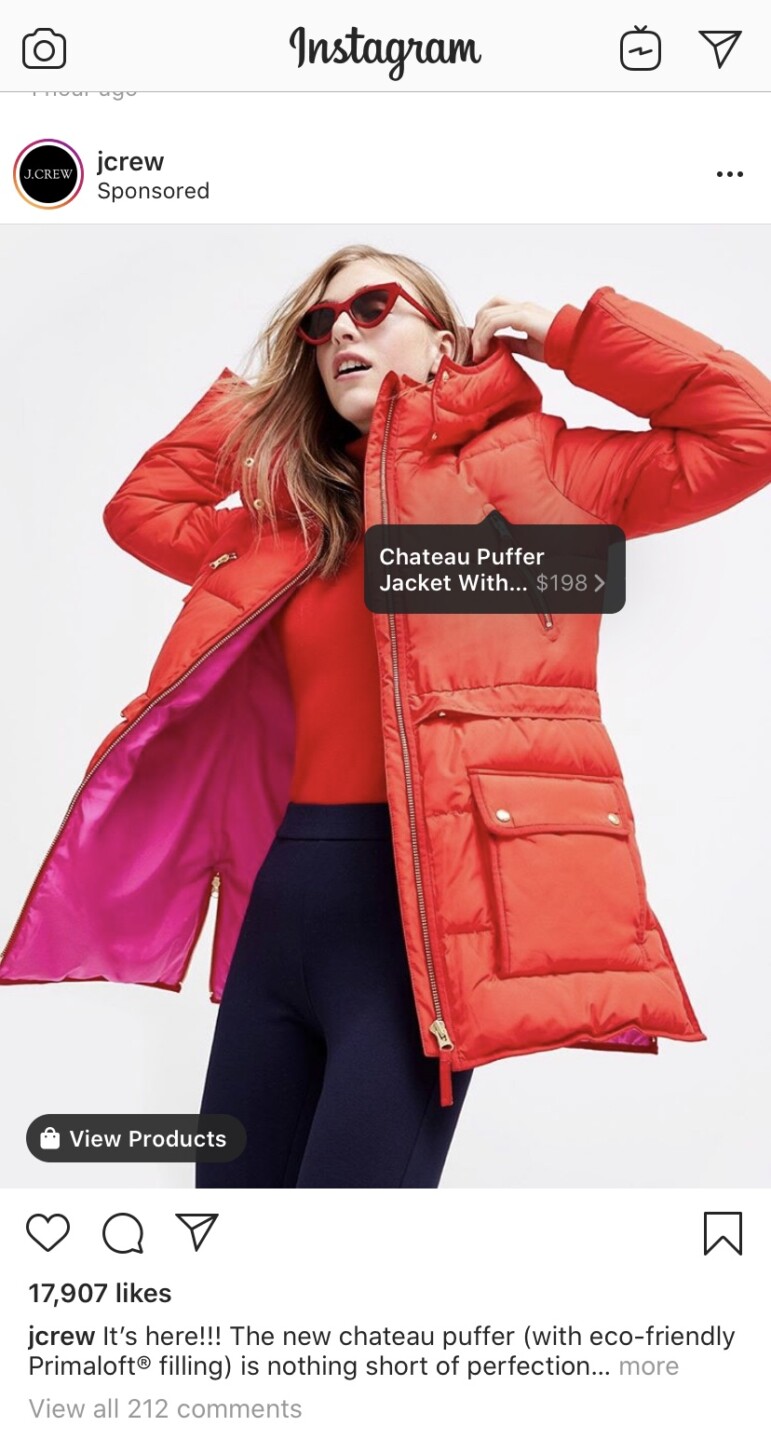 Businesses Will Have to Get Friendly with Facebook Groups
We've heard it a thousand times: due to platform algorithms, organic social reach is dwindling, especially on Facebook. While this can be daunting for companies to face, it does not mean that their organic social strategy should be abandoned in 2020— it just needs to be adapted.
When Mark Zuckerberg and the Facebook team decided to prioritize "community" on the newsfeed, the running joke was that we'd see more babies and engagement rings…and the jokes weren't wrong. However, we also saw an uptick in posts from Facebook Groups. These groups are the virtual communities of Facebook, allowing users to connect based on interests, likes, geographic location, and so on. The algorithm favors these posts, so if brands want more organic reach to connect with their audience, they should invest in a Facebook Group strategy. Since people are actively choosing to be members of these communities, they're already more engaged with specific content by default. This is a huge opportunity not only for brands to reach the people who actually want to hear from them, but to interact with them as well. Companies might even discover a few brand ambassadors or advocates. Several brands, including Peloton, are already taking advantage of Facebook groups and reaping the benefits of higher engagement.
Marketers Will Have to Chase the Youth to New Social Platforms
Remember when Facebook was only open to college students, but eventually opened up to the wider population? Younger and older users alike flocked to the platform. And then, something interesting happened. As more parents, aunts and uncles, and even grandparents joined, the younger generations began dropping off. Now that social media has been around for a while, some of the platforms are starting to age with their users. If marketers are trying to reach a younger target audience, they'll have to explore new platforms and craft new content to match.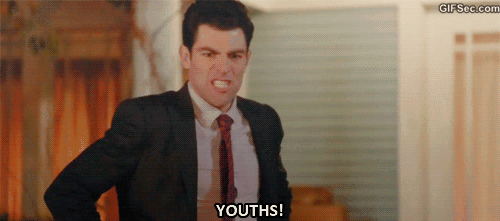 One of the platforms marketers will need to pay attention to in 2020 is TikTok. Gen Z has taken this short-form mobile video app by storm. With most of its active users being under the age of 24, it's a prime location to engage with younger customers. As is the case with any social network, it will be crucial for marketers to fully understand the type of content that is shared and align their strategy accordingly. In the case of TikTok, unique and original video content is king.
Location-Based Social Media Ads Will Increase
Since most people have at least one GPS-enabled device on them at all times, social media targeting by location is scarily accurate and, usually, relevant. Location targeting in social ads is nothing new, but as more people are on their phones for more time throughout the day, and as those phones' location tracking features improve, we'll see more of these ads.
When people are standing in line or waiting to catch a flight, they often turn to their phones to help pass the time. Even when they're in the middle of an active task, like grocery shopping, they're still on their phones! Chances are they're checking their social profiles while they're at it. Why not serve them with an ad for something on sale in that grocery store they're already walking through? Or, how about targeting them with a hotel discount for the city they just flew to or returned from? A lot of brands are already doing this, and more will do so in 2020.
Lead Nurturing Will Be Built Into Social Media Ad Campaigns
LinkedIn has announced the option to implement "nurture targeting." This means you will be able to include multiple ad formats within one campaign. If someone from your target audience has seen one ad, they will be retargeted with another ad or piece of content, allowing you to nurture users through the lead form completion journey.
As we look into next year, nurture targeting will be useful as a means of mixing types of media within one campaign. Previously, if you wanted to have a sponsored ad (static content) and a video ad, you would have to build separate campaigns. It will also be a great way to A/B test ad formats properly to see which resonates best with your target audience.
Marketers Can Have It All (or Nothing) with 'OR' Targeting
Taking a cue from Facebook, LinkedIn has recently released the "OR" targeting capability for building out and narrowing audiences. Currently, you can use "AND'" for your targeting requirements, e.g. lives in the US AND has a certain job title. Now, with the introduction of the "OR" targeting capability, you can be more selective with your targeting, e.g. lives in the US AND has a certain job title OR has a certain member skill. This means you can target not only people with a certain job title but also those who don't necessarily have the right job title but do have an interest or skill in the area you are interested in. As you plan next year's ad campaigns and brainstorm ways to expand your audience, keep in mind that the "OR" feature is handy for reaching very niche audiences.
This blog was authored by two of our social experts, Digital Marketing Manager (San Diego), Amy Newton, and Senior Account Manager (London), Amy Flippant.
Check out more of our predictions for 2020:
The countdown to 2020 has already begun and we're excited to see what the new decade has in store for digital marketing (and if our predictions come true!). Now that you're ahead of the coming trends, you can plan the best possible experience for social media users as they interact with your brand. If you need help putting your 2020 social media strategy together, contact us today.