I've been working in consumer tech PR for quite some time now, and if there's one thing that every consumer tech PR professional either loves or dreads, it's the biggest consumer electronics show of the year: CES.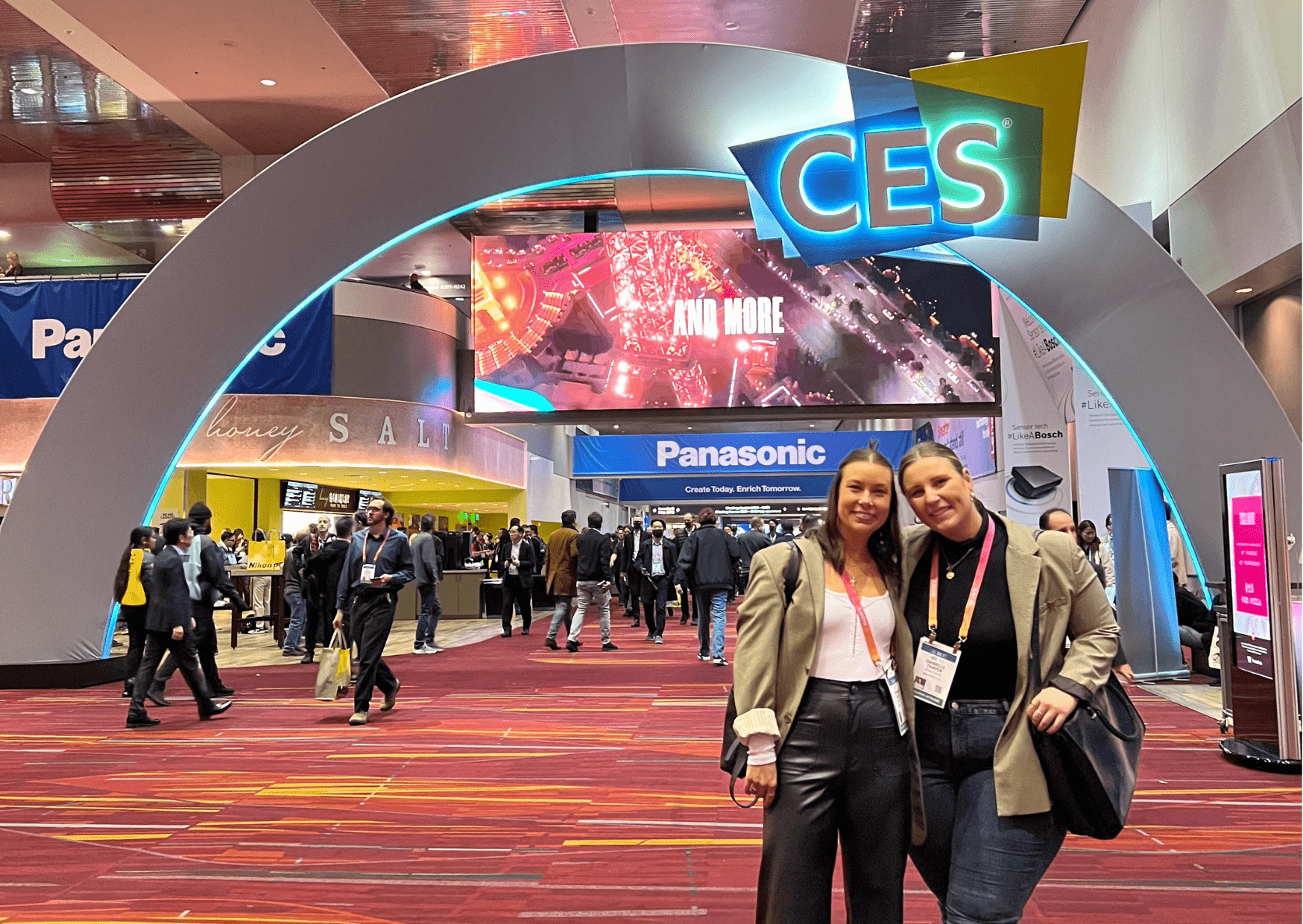 Related: Disrupting the Status Quo: How to Leverage New Technology
If you'd asked me back in late 2019/early 2020 how I felt about the CES trade show, I probably teetered much nearer to the "dread" side of the spectrum. I was burnt out. I had spent years in the trenches of coordinating press conferences, crafting launch releases, conducting embargoed outreach, seeding some incredible (and, at times, less-than-perfect) product to media, running recon on booth meeting no-shows, managing stressed clients, crafting reactive statements… you name it. It was the good, the bad, and the ugly of tradeshow PR support.
Then, COVID hit. And at that moment, the future of the once massive event became incredibly uncertain. Looking ahead, CES 2021 was held virtually, and CES 2022 was much quieter than the booming show of the past—it even shut down early due to another COVID surge. So that begged the question for industry professionals involved with consumer technology, "Will CES ever be the same?"
With my tradeshow sneakers touching nearly every inch of Central Hall and the Venetian at CES 2023 in Las Vegas, I can confirm one thing for certain: CES is BACK. With over 115,000 people on the show floor, attendance shattered expectations, and while it did not beat pre-pandemic peaks (171,000+ attendees), this was much closer to the consumer electronics show I had once known and dreaded. Though, the biggest change I noticed this year: I was excited to be there.
After multiple years of a CES trade show hiatus, it was refreshing to be back in the central hub of the future of technology. With over 3,200 exhibitors (1,000 exhibitors were startups), CES 2023 showcased the next era of tech innovation – from interoperability to metaverse demonstrations, transportation and mobility to sustainable tech, digital health to foldable phone screens and beyond.  After years of stop/starts, it felt like the tech industry took a massive leap forward at CES 2023, and I'm certain this is just the beginning of what the tech sphere will bring in 2023.
Here are the tech trends that dominated the trade show floor, and that I believe will continue to guide tech innovation throughout the rest of the year:
EVs Everywhere
In recent years, CES has practically become a car show thanks to both startups and established auto companies unveiling mobility tech and unimaginable visions for what personal transportation could look like. Technology-heavy brands like Bosch and Mercedes-Benz and LG used CES to showcase everything from what the interior of a car could look like (think surround sound headrest speakers, gigantic internal displays, and unique lighting features) to how our transportation solutions can drive us into a greener future.
Electric vehicles quite literally drove conversations once again, and while it's not exactly an auto show, there were many shiny new cars and concepts on display. Beyond that, there was tons on connectivity and increased discussion from pioneering thinkers surrounding the use of machine learning in the mobility environment. It's not just about electric cars, either – e-scooters and e-bikes were plentiful on the trade show floor. Every booth corner we turned, there was a slew of either e-bikes, EVs, and/or e-scooters!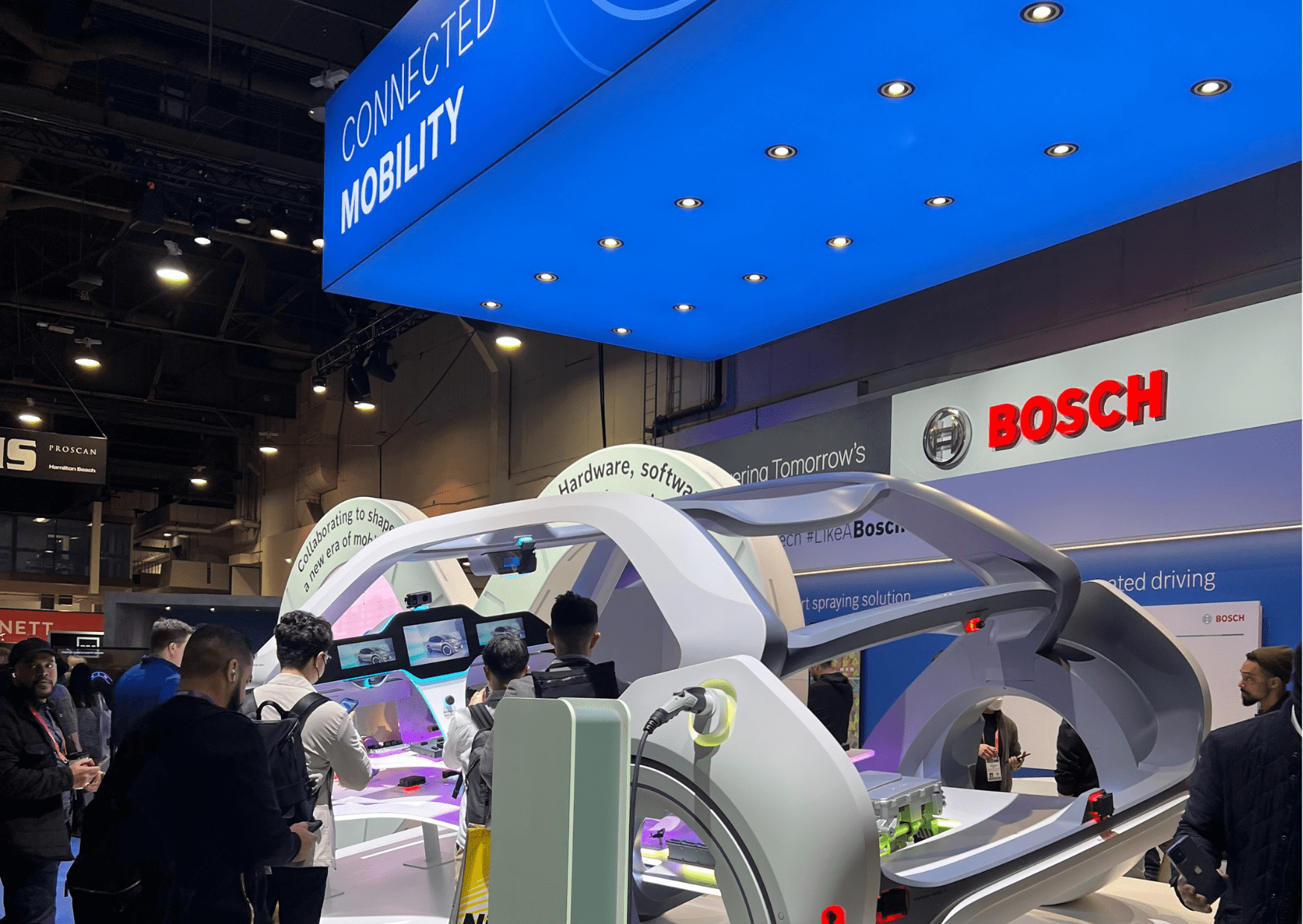 Metaverse & Mixed Reality Everywhere
Apple doesn't exhibit at CES, though it's always an unspoken elephant in the room. With mixed reality (XR) headsets expected to come from the company this year, you can bet your bottom dollar that other tech brands wanted to beat them to the punch at CES. That's why companies like TCL, HTC, PlayStation and more had massive demonstrations and experiences to try. And it wasn't just headsets that dominated the suites and the convention show floor, anything related to the Metaverse and Web3 was vying for attention.
Matter Mattered
Interoperability was the talk of the town at CES. After years of buzz being built and more delays than I can count, Matter, the universal, open-source smart home integration, is now officially live. This means that there will now be a single, Wi-Fi-based standard which will bundle compatibility of the smart assistants we all use from the likes of Samsung, Google, Apple, Amazon, and many more.
We saw plenty of gadgets at CES jumping on the bandwagon. This included Govee's new Matter-compatible smart light strips. Later in the year, it's expected that another Matter rollout will take place, along with additional compatible device types jumping on board.
The Sustainability Conversation Sustained Momentum
Virtually every company talked about how its products are or will be more sustainable – from Schneider Electric's new home energy management ecosystem to a Samsung partnership with Patagonia which is designed to reduce microplastics in water.
In addition, a key priority of CTA at this year's show was to highlight both the social and environmental impact of tech. Many companies even led with sustainability and the need for greener practices as their first topic of conversation during their keynote presentations.
Health Tech Makes Headway
From the invasion of luxury massage chairs to home health monitors, health tech was a big element at CES 2023. Much of the consumer technology messaging seemed to continue what was kicked off in the pandemic era (i.e., the importance of monitoring a home's air quality), though trends on health trackers, etc. also continued.
Related: Lost in Translation: Why You Need to Ditch the Tech Buzzwords
To wrap things up:
Beyond the trends that dominated the tech industry landscape, what was prevalent at CES 2023 is that brands are not afraid to go BIG in the booth. Gone are the days of basic table setups with some signage and demo stations. The brands who took center stage had truly unique, immersive experiences within their booth. Between LG having a massive set of displays working in unison to show incredible pictures right at the front of Central Hall, to Canon having a full campground-style setup, to Jackery having a full Jeep in the booth decked in batteries and solar panels, the creativity shown in booth design this year was unmatched.
Much to my pre-pandemic self's surprise, CES 2023 was incredible. I'm excited to see how the technologies introduced at this year's show will continue to shape the industry throughout the rest of 2023 and in the years to come.
Want to stay in the know on all the hottest PR and marketing trends? Get in touch with us today.