In life, we often hear that "all good things come in threes." Believe it or not, this silly saying happens to hold true even in digital marketing. While at first they may just seem like buzzwords that are thrown around to flex knowledge instead of gaining potential customers, I've found that the foundation to a digital marketing strategy's success requires a comprehensive understanding of the differences between paid, owned and earned media to determine how to best leverage each media type in a marketing campaign.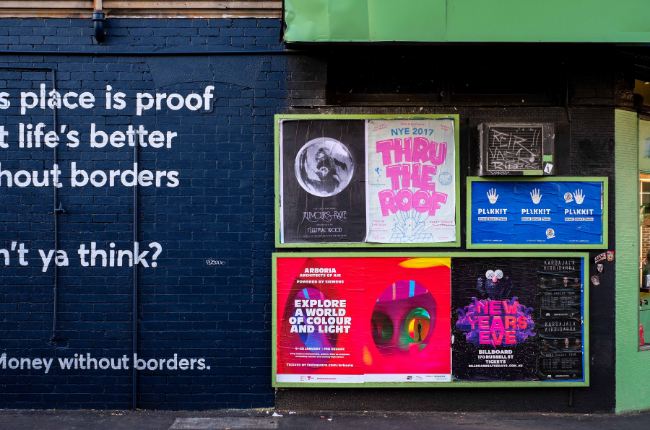 Related: Where Does Public Relations Fit In Your Marketing Plan?
Show Me the Money! (Paid)
Paid media is probably what you think of when someone talks about marketing or advertising. In addition to helping raise brand awareness, paid media is representative of traditional media and paid advertising, which often looks like a typical paid ad from social media ads, display ads, television commercials and other forms of paid content promotion. Additionally, anything that falls under the pay-per-click model is considered paid media. The goal of using this type of media is to make an initial investment and, in return, receive visitors to your website or campaign.
Taking part in sponsored content opportunities helps publications thrive in the 21st century. This can include media advertising, podcasts and social media advertising. Sponsored content opportunities help employees reach their PR goals. Ad space is another way that advertisers can connect with their target audience. Ad space helps with promoting essential initiatives, including on social media and search engines.
With so many people in the world using social media platforms on a daily basis, it is becoming more crucial to include social media advertising as part of paid marketing campaigns. Social media gives clients creative freedom for targeting ads. After figuring out which platforms are good for your brands, whether you are using Facebook, Instagram or TikTok, you will want to come up with clear objectives from your social media activity. Whether that means strengthening your company's reputation for a rebranding campaign, or increasing your sales, having clear and well-developed goals will help you stay on track with growing your organization.
While much of the paid content that we are privy to is considered "traditional," a recent trend in paid advertising to consider is influencer marketing. Influencers on social media platforms have the potential to affect quantifiable habits and behaviors of your target audience by using product placement or endorsement strategies to feature your brand. Make sure to partner with influencers who are passionate about your line of work and is enthusiastic about teaming up with you. For influencer marketing, there is nothing more awkward than when influencers partner with organizations that deal with products and services that do not interest them. However, finding the right influencer can lead to wonderful opportunities for business growth. While this approach is definitely considered a part of the "new school" curriculum of digital marketing, influencer marketing is a powerful tool that can be used to reach otherwise unreachable audiences.
It's safe to say, the impact of your double-tap Kim Kardashian's promoted social media posts on Instagram goes far beyond the screen.
It's Mine! (Owned)
Owned media is the best thing for public relations and marketing campaigns that you probably don't realize is sitting in your back pocket. It is simply media that is already owned by the brand. Quality content from social media channels, websites, apps, blogs and even the online presence that comes along with all of those things are all considered your brand's owned media channels. These digital properties constitute as owned media because they belong to the brand and are used to help identify the brand for who they are.
One of the best-owned media strategies is to have a well-developed online presence. This includes having a strong website with helpful content, and imagery that stands out to your audience. Well-written and crafted content is key for owned media strategies. You want to entertain your audience, while also including content that proves your company is a leader in your field. For example, if you work for a construction company, you will want to include an in-depth description of the history of your organization and notable achievements over the years.
You and your fellow employees will want to make sure the site is easy for users to navigate and is free of load and speed issues as well. Your social media profiles should also be top-notch. From a captivating company bio to posting content on a regular basis each week, different social media platforms are important for brands to strengthen audience engagement. To create consistently engaging content, you will want to decide what kind of tone you want for your brand voice. Do you want to company to come across as educational and informative, or do you want your posts to be snarky and comedic? Either way, it is important to be consistent with your brand voice. You do not want to one day write a post that is emotional and heartwarming and then throw your audience off the next day with a sarcastic and irreverent message. This will require you to talk with your fellow employees, so everyone at your company agrees with how the brand is personalized.
Successful owned media strategies can be created with email lists. By coming up with a list of emails relevant to your brands, you can send unique messages for different campaigns, such as fun and creative newsletters and surveys that can create further interest in your brand.
It may be hard to understand for some marketers to understand how things that are seemingly fundamental to a brand have value. However, leveraging opportunities to capitalize on the owned content your brand already has is a great unpaid step to take in order to expand your digital footprint.
You've Got To Earn It. (Earned)
Earned media is arguably the most difficult to get ahold of because, well, you have to earn it. Digital forms of earned media are retweets, likes, press coverage, shares, reposts or reviews. The reason that these forms of media are considered earned is because they all come from audiences who are willing to give it. In other words, an audience is starting the conversation around your product for you.
I'm not going to lie — this one is tough for any marketing campaign. It becomes the question of how to make a brand visible to an audience that will then talk enough to drive the traffic back to you. This can be very tricky because there are no guarantees that your audience will want to help you with your earned media attempts. This means you will need to come up with strong tactics to win over your audience. This includes interacting with your audience on social media and coming up with pitches that can get the attention of successful journalists.
The tactics to earn your earned media in public relations and marketing campaigns are different for every brand. For some, this may look like executives attending and speaking at industry events to get your brand name out there or applying to relevant industry awards for recognition. For others, it may be constructing a moment-in-time stunt or event that starts chatter on social media platforms. Though, for many marketers, it lies in having a strong brand and brand awareness to begin with. Remember when I said this one was tough?
Earned media stems from marketing efforts in both paid and owned media and will, in turn, increase visibility and reach across your digital marketing channels. It is a process that takes a while to understand and often requires expert guidance in competitor research and search engine optimization to ensure your brand is looking for results where they are most likely to find them.
Ready To Jump In?
Okay, so you now know what sets paid, owned and earned media apart. Now what?
With digital marketing, you've got to know that these things are not mutually exclusive. All three are necessary to a well-integrated and comprehensive public relations and marketing strategy to strengthen quality content and raise brand awareness. What works for one brand is not necessarily going to work for yours. Understanding your unique audience and what types of media they want to see is essential to your team's success. When you begin to think about paid vs. owned vs. earned media and consider your options to expand your digital marketing strategy, remember:
Don't be afraid to tap into the "new school" ideologies to increase brand awareness.
A digital marketing strategy that involves paid, owned and earned media is not one-size-fits-all.
Results take time and require combined marketing efforts in paid, owned and earned media.
Once you've recognized the above, and you've tapped information from your target audience, you're ready to jump right in and connect with potential customers.
Need help understanding paid vs. owned vs. earned media and how your team can benefit from experts in public relations and digital marketing? Reach out to our media experts to learn more.