What is Newsjacking?
Newsjacking, simply put, is the act of engaging or capitalizing on news stories or trends concerning your brand's products or services. Basically, a way to keep your brand … you guessed it … relevant … and engaging … and heck! A little fun! The idea behind newsjacking is to insert your brand in the breaking news story before the conversation's peak occurs. Jumping on an opportunity like this puts your brand (or client) at the forefront of the conversation, increasing brand awareness and authority.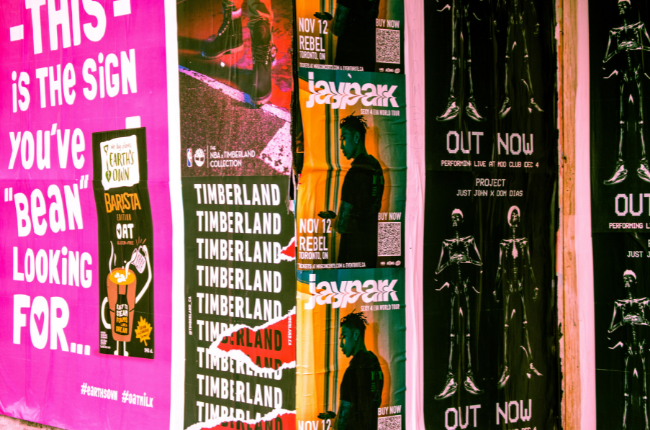 Related: 4 Strategies for Success with Real Time Marketing
Why Newsjacking for Social Media
Many marketers include newsjacking as part of their business-as-usual content marketing strategy, but are they doing right? Dive into this blog to learn the recipe for successful newsjacking, how to spot a newsjacking opportunity and how to ensure the trending topics you are capitalizing on are suitable for your brand's social media channels.
Creating a Meaningful Newsjacking Strategy 
The trick to a successful newsjacking effort for digital marketing is twofold: speed and messaging. Of course, it's important to recognize online trends as soon as a glimmer of one shines through or work with your PR team to spot a breaking news story before the media swallows it up. Still, it's equally important to leverage those only if your messaging can be tied to the trending news or conversation.
TLDR; to do newsjacking right … you have to do it … right. 
So, how do you spot an emerging trending story to newsjack?
1.     Work With Your Public Relations Pros!
Including PR in your marketing plan is a no-brainer. Your PR team is hard at work landing earned media coverage and keeping a fine-tuned eye on the news cycle. For a newsjacking campaign — work with them to preemptively flag potential coverage to share on a social media platform and recommend media outlets to keep an eye on and journalists to follow for your brand's Twitter strategy.
2.     Social Listening Tools Are Your Best Friend!
Leverage social listening tools like Meltwater, Sprout Social, BuzzSumo, and more to receive alerts on topics regarding your brand and industry, breaking news, brand sentiment, trending hashtags and users. Set up Google alerts to receive notifications on specific topics. Using these tools allows you to be in tune with current events and what's trending accross multiple social media platforms. Having this inside knowledge gives you insights into the trending conversations around these topics to help inform if this is a conversation your brand should even tap into!
3.    Newsjacking Doesn't Always Have To Be "BREAKING NEWS ❗"
Have your social media marketing team build out a holiday or important events calendar to mark related days to your brand, product or service.
Is the newsjacking campaign opportunity right for your brand's social media marketing strategy?
Ask yourself:
Why is this relevant to my brand, product or service?
Is there a unique angle we can take to respond?
Are there existing assets to use in tandem with social promotion? Or is there anyone available to create new content promptly?
Is what I am newsjacking appropriate, meaningful and contributing to the conversation in a non-offensive way that is not considered appropriation or color washing?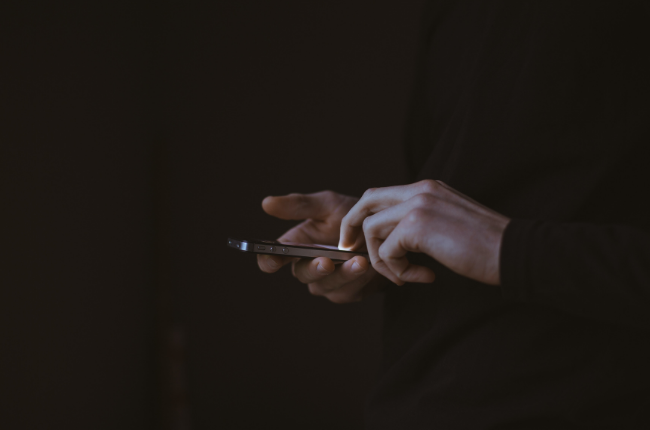 Related: Understanding Corporate Social Responsibility in PR
Starting on Social Media
Now that you've solidified the news to jack and how to spot, how do you share it on social?
Traditionally, when we think of newsjacking, we quite literally think of the news. For example, is there a hot story about to break about spikes in cybercrime that your ransomware protection company inserts itself in? While this is most certainly a big focus for us, newsjacking can also tap into trending social memes, hashtags, big events or other non-breaking news stories to bring awareness for your brand, sometimes even across industries! Take a look at some ways to include newsjacking stories on social media.
Trending Hashtags, Memes, Oh My!
One way to participate in newsjacking is with trendjacking. Memeification on social media is one of the most popular ways brands tap into trending conversations. Whether utilizing a trending hashtag or meme from a moment in popular culture, hopping on these trends before the masses of other brands sets your authority apart from others and titles your brand as "the first" to jump on that social media trend.
For example, in the fall of 2019, social media users formed a plan to raid Area 51 in search of aliens and other-worldly items. To capitalize on this trending topic, Oreo tweeted:
What flavors do you think they're hiding in #Area51? DMs open.

— OREO Cookie (@Oreo) September 19, 2019
Shortly after, responses from other snack companies followed suit.
Chex Mix

— Chex Mix (@ChexMix) September 19, 2019
Holidays & Moments in Time
Another way to insert your brand in the conversation with newsjacking is leveraging moments in time that mean something to your target audience and establish your offerings or service as beneficial in an authentic manner.
For example, does the product you produce help promote environmental sustainability? Consider the triple bottom line in marketing. Use Earth Day to express your organization's commitment to sustainability initiatives, donate to a nature conservancy and promote what your brand is doing to help reduce the world's carbon footprint! Have your PR pros pitch your organization's commitment to sustainability or how it helps reduce carbon footprint to appropriate journalists for media attention. Develop unique creative to promote this moment in time on your social channel or engage your Twitter followers with what they do to promote sustainability with your product in real life.
Are you a B2B tech organization with amazing female engineers? Celebrate them on a STEM-related holiday and use the opportunity to promote thought leadership on empowering women in STEM!
One crucial thing to note here is that newsjacking in this sense is not an opportunity to color wash, post something on social media just to post or celebrate something inauthentically. Instead, leverage these moments in time that mean something to your audience and genuinely make a positive contribution in its respective space. 
In #Conclusion…
There are many ways to participate in newsjacking and include it in your digital marketing strategy, but the key takeaways here are speed and messaging! Ensure you are newsjacking in a timely (VERY FAST) manner with authentic and relevant messaging. ?
Need help with crafting your newsjacking strategy? Check out our social media marketing services and let's talk!