In addition to boosting searchability, social media hashtags also enable brands to track and aggregate content via social listening. Popular hashtags like #MotivationMonday or #TBT are great to include to raise brand awareness and expose content to a larger audience, branded tags like #weareteamlewis are more ideal for social listening tracking.
While using a hashtag generator may seem like a good idea for a social media strategy and marketing campaigns, these bots are pulling from a list of generic word combinations. You need the nuance of human creativity to come up with something perfect – interesting, punny, and bonus points for a rhyme.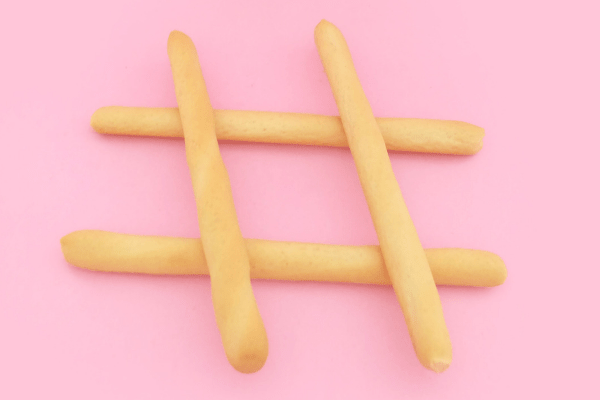 X Hashtags
On X, trending topics reign thanks to popular hashtags. The more messages are shared with a specific hashtag, the larger the chance of it becoming a trending topic. Ignoring trending topics might mean you'll miss out on big opportunities to connect with others. The most straightforward way to find trending topics is to go to the trends section of the Explore tab. Besides the trending section, there are plenty of sections on X that you can use to your advantage. An example is that you are working for a sports company and want to post about a recent basketball game. You can click on the Sports section  and should see stories about the game with relevant hashtags. You'll want to make sure that the trends you are looking into are factually correct and not full of misinformation.
Former Twitter CEO Jack Dorsey noted that the company is committing to help increase the collective health, openness, and civility of public conversation – but the ability to repost with one click makes it very easy to spread news quickly without knowing the validity of the statement you're amplifying (#fakenews, #merylstreep, etc.). You can follow what reporters are talking about and identify those trending topics for social media marketing clients in real-time.
Instagram
Hashtags
On average, an Instagram post with at least one Instagram hashtag garners 12% more engagement than those without. An ideal number of social media hashtags to include in Instagram posts is seven. When in doubt, include #love in your social media marketing Instagram posts, which has been used more than 1.2 billion times on the app.
Facebook
Hashtags
Deciding whether or not to use specific hashtags on  Facebook in marketing campaigns has been tricky, particularly since the social media platform hasn't updated their own guide on them since 2016. For brands looking to experiment with a variety of unique hashtags on Facebook, optimal engagement occurs with posts that include a single #hashtag. No word yet on how the recent refresh of the platform and prioritization of groups content may impact the effectiveness of hashtags on Facebook.
LinkedIn
Hashtags
LinkedIn is mainly used for professional networking, but it is also a great place to follow trends that are specific to your industry. Beyond LinkedIn company pages, clicking through a hashtag on LinkedIn brings you to a feed of social media posts that all include that same verbiage, and also allows you to follow and receive updates on LinkedIn hashtags that you have deemed interesting.
Hashtag Mistakes
As you experiment with hashtags on various platforms, you'll want to avoid making common hashtag mistakes. Picking the perfect hashtags might seem simple enough, but you'll still want to be careful and thoughtful which each metadata tag you choose. People can easily get sidetracked with using important hashtags that have nothing to do with their posts. Instead, use hashtags that are specific to your posts. For example, if you are representing a video game company on Instagram, you will want to use hashtags that are gamer friendly. Examples include #videogames, #games, and #video. You do not want to include hashtags that are too irrelevant, including #concert, #news, and #food.
Although using hashtags are fun, including too many hashtags on social media can threaten to overwhelm your target audience. If you go overboard with hashtags to the point where many of them are excessive and forced, you run the risk of alienating users and losing potential customers. No matter what platform you use, try to keep the amount of hashtags to under 10 if possible.
It's worth noting that the social media world can change within a short amount of time, with a big example being Twitter transforming into X. These updates force brands to adapt to changing times. Because of this, it is recommended to do additional research, since social media platforms practices can suddenly be altered before you know it. This will help you take full advantage of beneficial social media strategies, so you can stay above the competition.
In conclusion, hashtags are your friend! No matter what social media platform you are sharing content on for digital marketing, including (at least) one hashtag will greatly increase the chance of raising brand awareness and an above benchmark engagement rate on your social media post. Finding and using great hashtags is often a fun and exciting process that allows you to be creative with your brand. #Experiment and pick some #wonderfulhashtags #today!
Need a little hashtag help? We've got you covered, check out our digital services!